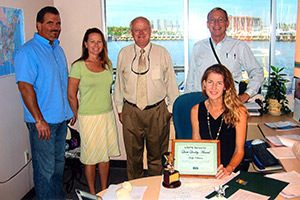 Fiscal & Business Assistant
Education: B.A. IN English, Univ. of Florida & M.A. IN Urban & Regional Planning, Univ. of Florida
Office Phone: 727.553.1194
Email: hpeterson@usf.edu
A short paragraph or two describing what you do at the college.
Facilitate acquisitions & services on University funds, including subagreements, independent contractors & contracts. Coordinate payments and reimbursements.
Four Quick Facts About Yourself
Gardening
Maine Coon Cats
Tampa Bay Snow Skiers & Boarders
National Parks, Hiking, Travel