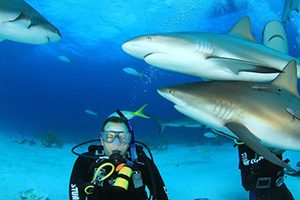 Webmaster
Education: BS in Web & Digital Media Development, University of Wisconsin – Stevens Point
Graduate hours: 3
Office Phone: 727.553.3390
Email: jaynovitzke@usf.edu
Connect with Jay Novitzke
LinkedIn: www.linkedin.com/in/jaynovitzke
A short paragraph or two describing what you do at the college
Responsible for all aspects of developing, designing, implementing, and enhancing dynamic and technical websites for the graduate college and some of its partners and groups. Create increased visibility and interaction among people and ideas in virtual communities and networks through social media platforms and search engine optimization.
Four Quick Facts About Yourself
Digital Asset Enthusiast
Spearfisherman, Advanced Scuba Diver, Sailor, Fisherman
Owner of a Blue Nose Pitbull and a Rhodesian Ridgeback
Was accepted and trained

at Naval Special Warfare Training Center in Coronado, CA (Completed 1/3 of Navy Seal BUD/S Training).