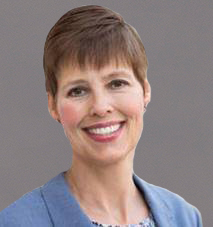 Director of Development
Education: Master of Arts, Political Science, University of Nebraska-Lincoln
Office phone: 727.553.3376
Email: lkscott@usf.edu
A short paragraph or two describing what you do at the college
In collaboration with the Dean and the Associate VP of Development, I am responsible for promoting and enhancing public awareness about the college and fostering an exchange of information, talents and private support (fund-raising) for advancing its mission from various constituency groups including alumni, parents, friends, students, current and former faculty, corporations and foundations.
Four Quick Facts About Yourself
I love to travel.
I married a New Zealander.
My son is 11 years old.
Two of my husband's cousins play rugby for the New Zealand All Blacks.