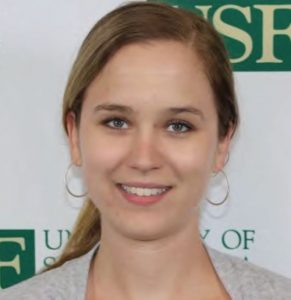 Human Resource Coordinator
Education: Bachelor of Arts, Criminology – University of South Florida
Office Phone: 727 553-1632
E-mail: mcardinal@usf.edu
As the Human Resource Coordinator, I am primarily responsible for biweekly payroll processes and procedures, attendance and leave (including FMLA and Worker's Compensation), implementation of appointment/employment processes for faculty, staff and students and assists with faculty recruitment.
I like to maintain an open door policy. Thus, I will answer any questions related to Human Resources and adhere to University, Federal and State Guidelines.
Four Quick Facts About Yourself
I am a twin
I love to cook/host dinners
Danced Ballet and Modern Professionally
Animal lover