Written by: Kyle Amergian, MSc
The championship game came down to Gainesville 4H vs. Academy of Environmental Science's A-team (2019 Champions). Both teams are incredibly well educated in ocean sciences making for a very close and exciting match, coupled with great attitudes and excellent sportsmanship. Gainesville 4H team, taking 1st place, is coached by Emily An and Sarah Wolking. Emily is a former Spoonbill Bowl competitor, who competed for 4 years with a previous Gainesville team. This team is now headed to the National Finals Competition in Gulf Springs, Mississippi, in April to represent the Spoonbill Bowl.
The Academy of Environmental Science from Crystal River, Florida, won 2nd place. Barron Collier High School from Naples, Florida, followed close behind and secured 3rd place. The Sportsmanship award, which is determined by scores from the volunteering room officials, was awarded to the Gainesville 4H team. Each year many of the competing teams design their own t-shirts for the competition. This year's winner of the t-shirt design contest was Riverview High School's A-team. Their design features each of their team members and unique nicknames! (see photo)
This year's Spoonbill Bowl was one for the books! With 17 teams competing from 13 different high schools on Florida's west coast, the event went incredibly smoothly and efficiently. This event would not be possible without the 60+ individuals that volunteered their time. Thank you, volunteers! And an additional thank you to our many sponsors: FMSEA, FL Sea Grant, New College of Florida, USF College of Marine Science, NOSB, FMRI, and USFSP.
1st Place & Sportsmanship Award: Gainsville 4H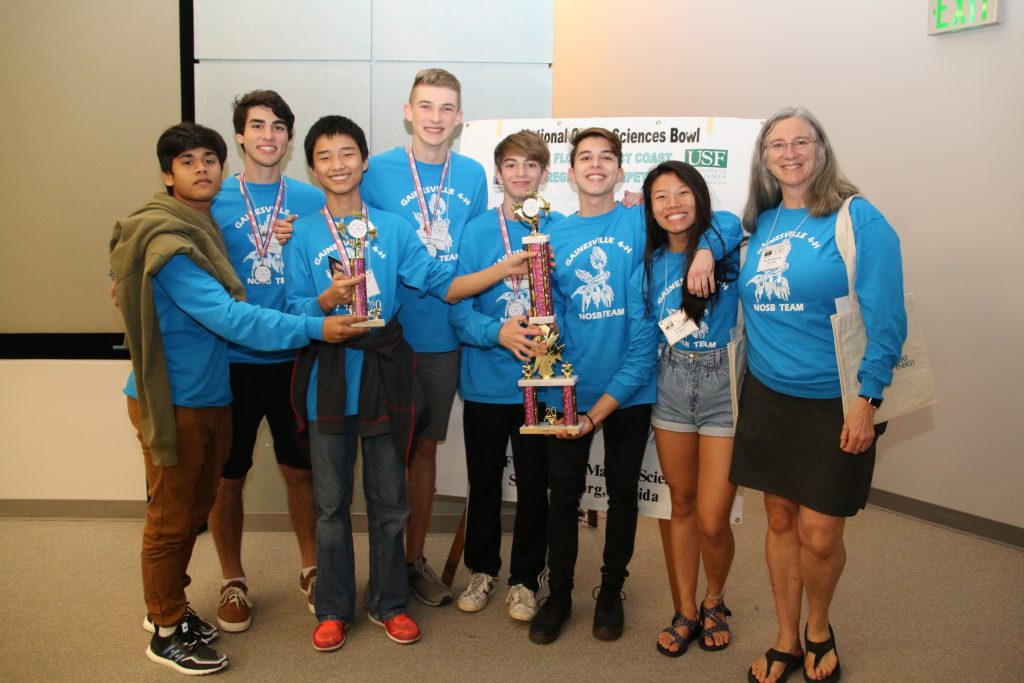 2nd Place: Academy of Environmental Science A-team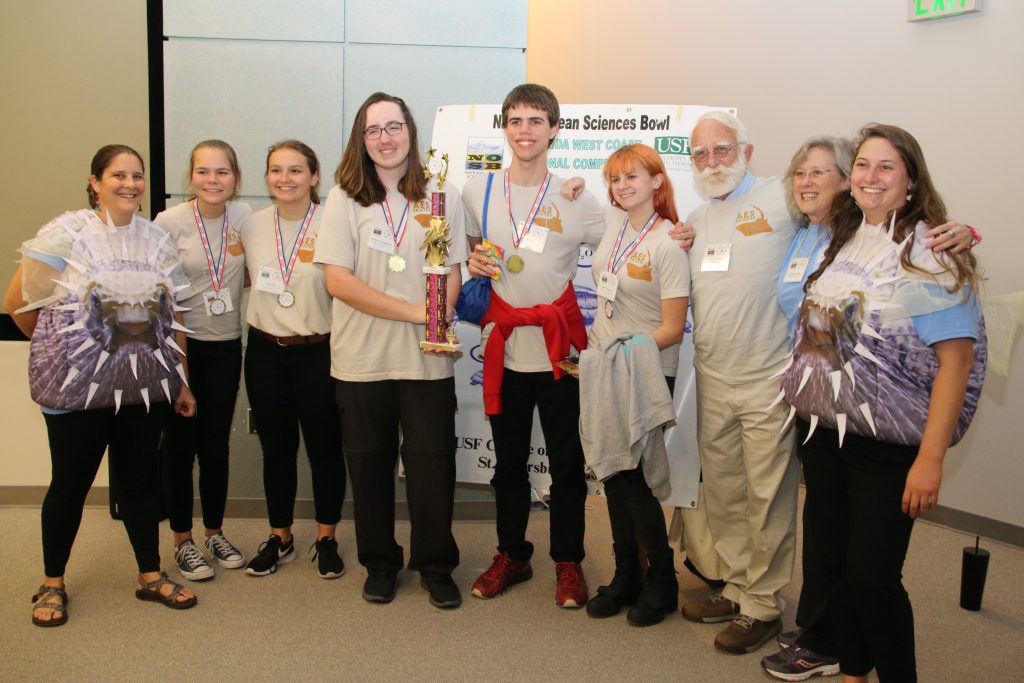 3rd Place: Barron Collier High School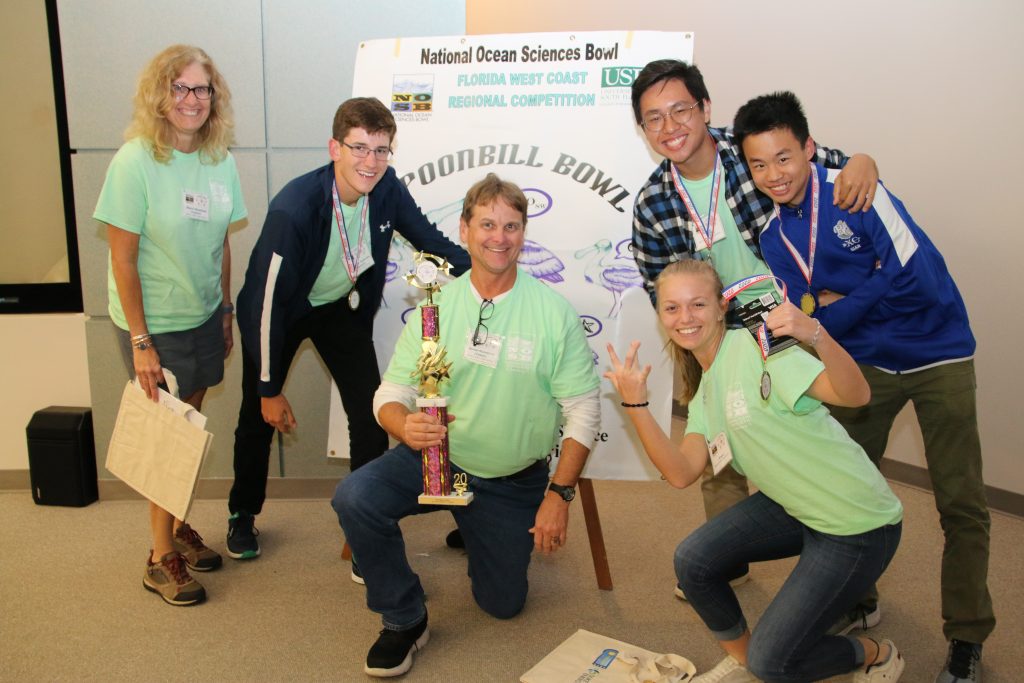 Best T-Shirt Design: Riverview A-Team