Forty years ago the US Coast Guard Cutter Blackthorn collided with a tanker vessel near the Sunshine Skyway Bridge, tragically taking the lives of 23 Coast Guard members. The event was the worst peacetime disaster in Coast Guard history.
Scientists Dr. Mark Luther and graduate student Garrett Miller from the USF CMS joined a commemorative ceremony on January 28, 2020 held at the memorial site about two miles north of the collision site. Acting Secretary of Homeland Security Chad F. Wolf and U.S. Coast Guard Commandant Admiral Karl Schultz delivered remarks at the event.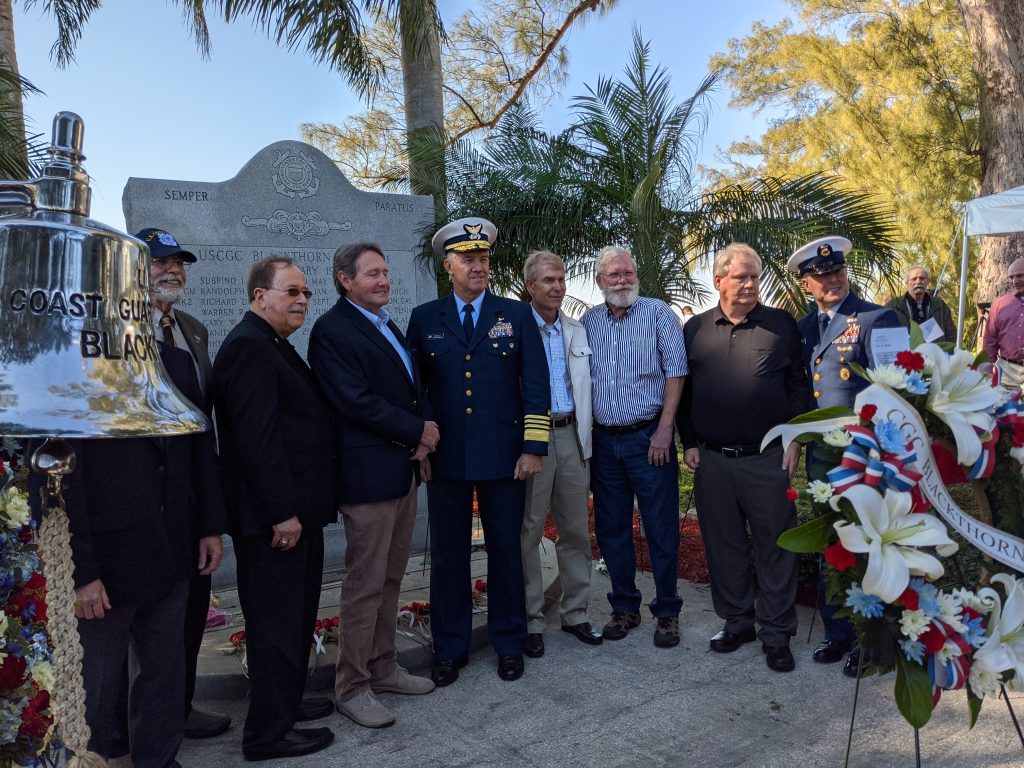 Luther and his team manage the NOAA/NOS Tampa Bay Physical Oceanographic Real-Time System (TB-PORTS), which collects and integrates real-time observations of water levels, currents, wind speed, wave height, period, and direction, visibility, barometric pressure, and air and water temperatures. A primary goal of the PORTS system, which is part of the USF Center for Maritime and Port Studies, is to enhance safe navigation of commercial vessels transiting into and out of Tampa Bay.
"It's always a humbling experience to participate in this event, and we are proud of the work we do with our partners to keep Tampa Bay a safe place for all," Luther said.
Luther and Dr. Steve Meyers of USF attended the dinner and awards ceremony in Tampa later the same evening held by The International Propeller Club of the United States, Port of Tampa. Dr. Luther sponsored a table for present and former members of the Coast Guard.