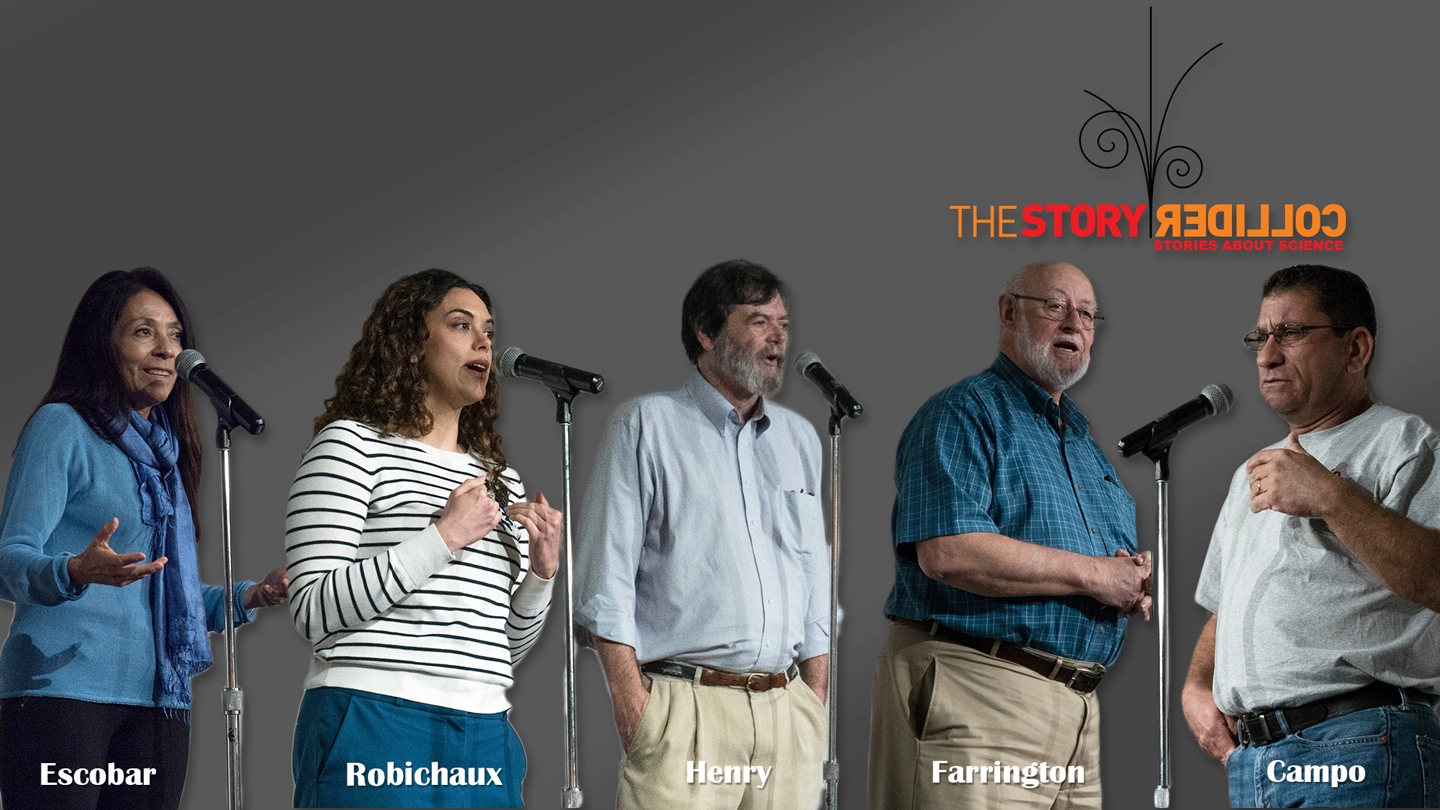 Story Collider 2017 Brings Emotional Personal Stories to Oil Spills
C-IMAGE has partnered with Story Collider for a second year during the Gulf of Mexico Oil Spill & Ecosystem Sciences Conference. The 2017 C-IMAGE Story Collider featured a diverse perspective of science stories and oil spills:
Robert Campo: A Louisiana fisherman whose oyster company had to adapt following the 2010 oil spill.
Estelle Robichaux: An environmental restoration manager who compares the apparent death of the Gulf of Mexico with an ailing loved one.
Charlie Henry: Charlie shares the expeirences he's had working spills with the NOAA Disaster Response Center
John Farrington: The long-time ocean chemist compares him hearing about the Deepwater Horizon spill with working the 1979 Ixtoc I spill clean up.
Elva Escobar-Briones: A researcher at the Universidad Nacional Autónoma de México shares her first dive in a deep sea submersible
Featured Stories
Story Collider chooses several stories from their events to adapt into podcasts. The 2017 New Orleans events is highlighted by Robert Campo and Estelle Robichaux.
For transcripts of Estelle Robichaux's and Robert Campo's stories, and more information about the 2017 Story Collider, visit the Story Collider webpage.