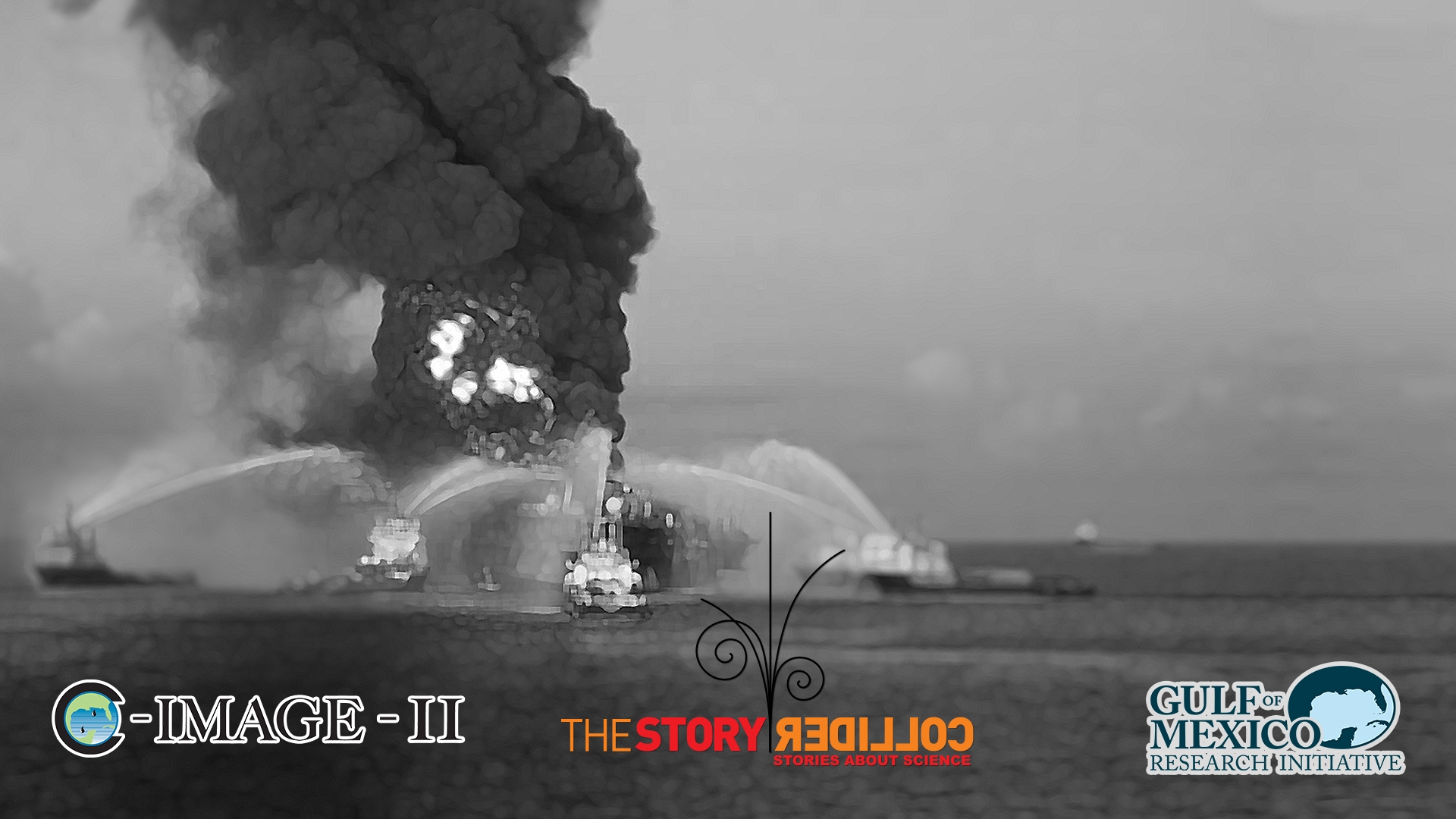 In 2016 and 2017, C-IMAGE partnered with the Story Collider series to tell stories of science through spoken word. The C-IMAGE Story Collider was held in conjunction with the Gulf of Mexico Oil Spill and Ecosystem Science Conference in Tampa, FL (2016) and New Orleans, LA (2017).

Tampa, FL – 1 February, 2016
Jim Verhulst: The perspectives editor at the Tampa Bay Times shares his love for writing and passion for science.
Ernst Peebels: While growing up on Louisiana canals, watching oil ships go out to the rigs, studying oil spills become more than just work, they become a duty.
Kendra Daly: During the scientific response to the 1979 Ixtoc I spill, Dr. Daly recollects the constant smell of oil and rough seas on a small boat.
Isabel Romero: Dr. Romero's path into science and eventually into oil spills, had unknown ties to '100 Years of Solitude', a novel written of her home country, Columbia.
Steve Murawski: Recounting his first notice of the Deepwater Horizon spill, the C-IMAGE Director tells the story of his thought process during the recovery and the impact of the GoMRI research since.
New Orleans, LA – 6 February, 2017
Robert Campo: A Louisiana fisherman whose oyster company had to adapt following the 2010 oil spill.
Estelle Robichaux: An environmental restoration manager who compares the apparent death of the Gulf of Mexico with an ailing loved one.
Charlie Henry: Charlie shares the expeirences he's had working spills with the NOAA Disaster Response Center.
John Farrington: The long-time ocean chemist compares him hearing about the Deepwater Horizon spill with working the 1979 Ixtoc I spill clean up.
Elva Escobar-Briones: A researcher at the Universidad Nacional Autónoma de México shares her first dive in a deep sea submersible.