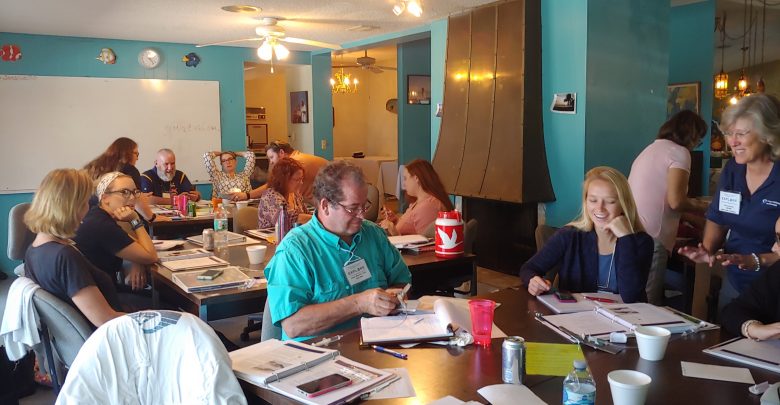 Our In-service Teacher Oceanography Workshops (In-TOW) are designed to help teachers to bring the Ocean to their classrooms through experiential learning and inquiries!
We provide several hands-on professional development workshops for K-12 teachers and other educators every year through our In-TOW (In-service Teacher Oceanography) program.
In-TOW engages teachers with marine science-focused learning experiences that provides current and emerging research and technologies. The oceans are an ideal model for teaching integrated scientific concepts and processes, examining environmental issues, and innovative problem-solving. Program activities include inquiry-based workshops, experiential learning, coastal field trips, research cruises, laboratory research projects, teaching modules and lesson plans. Most programs take place at the Clam Bayou Marine Science Center.
"Perhaps the most essential impact is that I have a thorough understanding of how each system truly influences another… Before I used to tell students that things were connected, but now I can actually show them how." (MS Teacher, Dunedin, FL)
Specific programming evolves every year. Current offerings include
In addition, we offer several tailored field trips for teachers and their students.
For more information, contact Teresa Greely.
"Having had access to professionals that were willing to take the time to instruct participants in the use of various equipment and various techniques for studying the atmosphere, hydrosphere, lithosphere and biosphere were priceless. By using a hands–on approach, participants are able to practice and develop proficiency in sampling the environment. This was the best marine science/environmental science program that I have ever been privileged to take." (Teacher, Marion County, FL)
Our Sponsors