Exploring the Deep Ocean with NOAA – 2018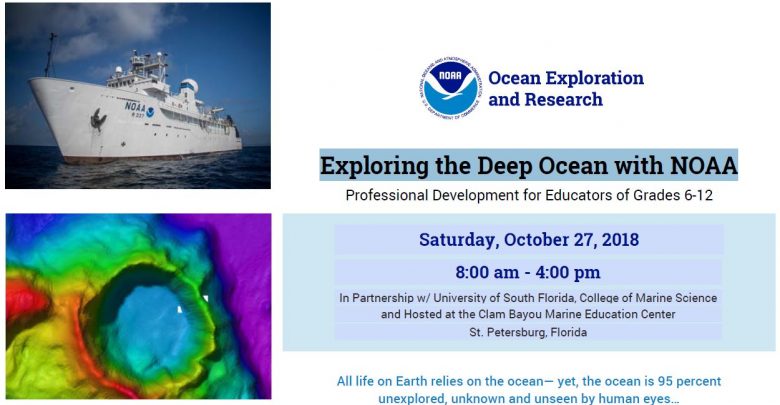 ST. PETESRBURG, FL - Join us Saturday, October 27, 2018 at 8:00am - 4:00pm for a Professional Development Workshop for Educators of Grades 6-12.
Educators are invited to join NOAA OER staff to learn more about the importance of ocean exploration, current exploration technologies, and recent deep-sea discoveries. This full day Professional Development workshop will introduce standards-based, hands-on activities and other resources that guide classroom teaching and learning. Ocean health, unique underwater habitats, underwater mapping and remotely-operated vehicles are just a few of the topics to be addressed. If you are interested in attending, please fill out the form below.
View NOAA Office of Ocean Exploration and Research on Facebook
View NOAA Office of Ocean Exploration and Research-Education on Facebook