Written by Kristen Kusek, Science Communication Strategist for USFCMS
MONACO – XPRIZE, the world leader in designing and operating competitions to solve humanity's grand challenges, recently announced the winners in the $7M Shell Ocean Discovery XPRIZE. The goal of this global competition was to advance ocean technologies for "rapid, unmanned and high-resolution ocean exploration and discovery." Many of the organizers behind the scenes, and on the front stage(!), hail from the USF College of Marine Science. One of those CMS alums, Dr. Jyotika Virmani, is the Executive Director of the Ocean Discovery XPRIZE.
"Currently, more than 80 percent of the world's ocean is unmapped, and I'm proud to have worked alongside the people who will change this as a part of this XPRIZE," Virmani said in a recent press release. "Our vision is that these new technologies will enable the discovery of new ocean species, underwater resources, geological features, and safer methods of exploring the deep sea, while illuminating the mysteries of the deep and discovering what has remained unknown since the dawn of time."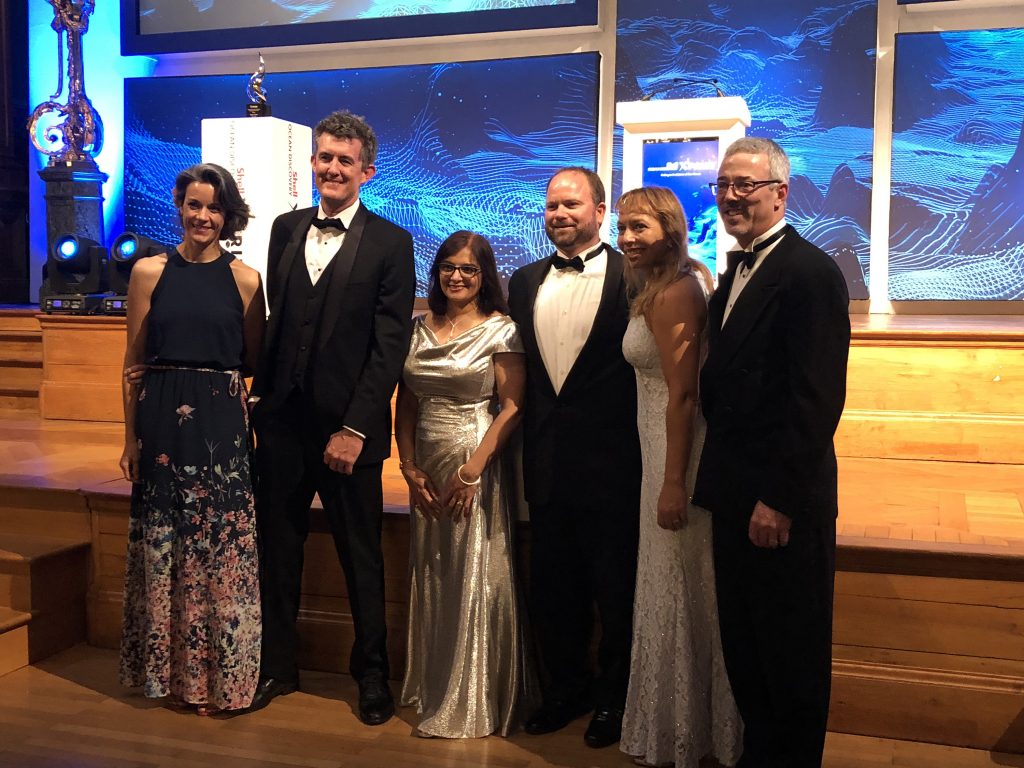 Kudos to the winners, and way to shine on a global stage, CMS! Here's an alphabetical list of who was involved, including their role in the XPRIZE events and CMS affiliation:
– Dr. Aida Alvera-Azcarate, Competition judge, former staff member of Ocean Circulation Lab at USF CMS, Researcher at the GeoHydrodynamics and Environment Research (GHER) group of the University of Liège (Belgium)
– Rick Cole: Technical Operations, former Ocean Circulation Lab Mooring Engineer at USF CMS, President of RDSEA International, Inc.
-Dr. Christina Kellogg, Competition judge, CMS Alum, Research Microbiologist at USGS St. Petersburg Coastal and Marine Science Center
– Jay Law: Technical Operations, current staff in USF CMS Ocean Circulation Lab (Physical Oceanographer, Mooring Engineer) and USF CMS doctoral student
– David Mearns: Competition judge, CMS alum, Director of Blue Water Recoveries, Limited
– Dr. Drew Remsen, Technical Director, CMS alum
– Dr. Jyotika Virmani, Executive Director, Ocean Discovery XPRIZE, CMS alum, former member of Ocean Circulation Lab
Launched in 2015, the $7 Million Shell Ocean Discovery XPRIZE challenged teams to advance deep sea technologies for autonomous, fast, high-resolution ocean exploration. On May 31, 2019, we gathered in Monaco to celebrate the competing teams, their work and to announce the winner.