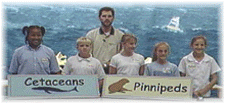 Project Oceanography is a live television program designed for middle school science students. Each week during the school year, you can learn about a variety of ocean science topics right in your classroom.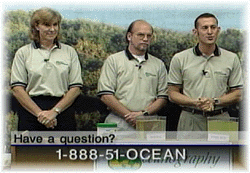 Programs are taught by real scientists and feature a call-in question and answer session at the end of each lesson. Tune in direct from the satellite, or contact us about local cable channel access and videotapes. OR - watch past programs right from the web.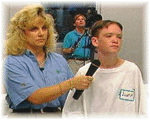 Registration is free and includes Teacher Packets which are designed to give you information pertaining to program topics, activities to do with your students, pages for students' individual use, and vocabulary and reference lists to enhance student understanding.