R/V Weatherbird II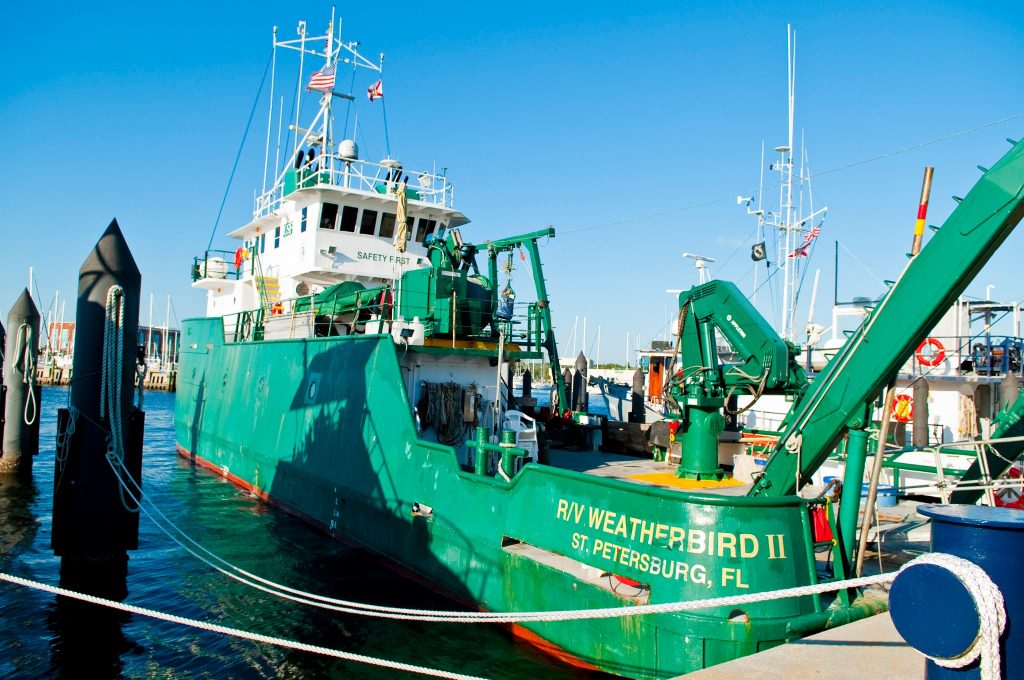 The Research Vessel (R/V) Weatherbird II is homeported on Bayboro Harbor at the University of South Florida (USF) College of Marine Science, St. Petersburg Campus. Her mission is to provide a seagoing platform for oceanographic and marine science education and research at sea.
R/V Weatherbird II is equipped with advanced laboratories, oceanographic devices and sensor technology designed to enable scientists and students to study and learn about various aspects of the ocean's biological, chemical, geological and physical characteristics. Researchers use the vessel to support advanced studies on myriad of complex issues impacting global and coastal oceans, as well as life in the sea.
For more information on R/V Weatherbird II
R/V W. T. Hogarth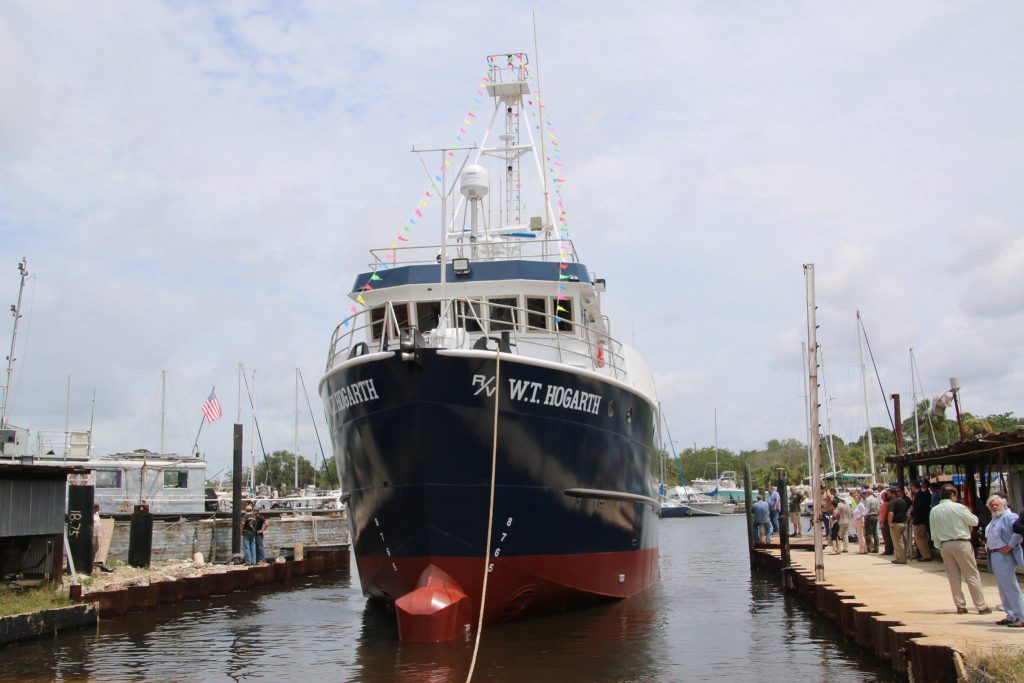 Research Vessel (R/V) W.T. Hogarth is the Florida Institute of Oceanography's (FIO) newest state-of-the-art Research Vessel completed construction in May 2017 and will be ready for work in January 2018, following sea trials. Named after FIO's former director, Bill Hogarth, the 78-foot Vessel has room for a crew of 4 and will assume her role as "Florida's floating lab", carrying students and researchers to sea. Here is a link to the R/V W.T. Hogarth's Ship Specifications.
For more information on R/V W. T. Hogarth
Science and Education Opportunities Aboard Additional Vessels
Florida Institute of Oceanoagraphy (FIO) Vessels
Science and Education Opportunities Aboard UNOLS Vessels