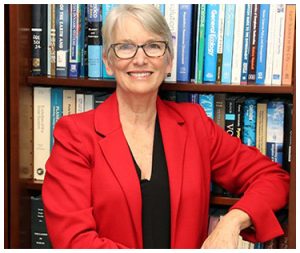 Dear CMS Alumni and Friends,
Greetings from the College of Marine Science! We're excited to restart our newly designed newsletter with this issue, and hope you enjoy it. We've experienced a kaleidoscope of changes here at CMS since you last heard from us. Ready? Here we go (in no particular order)!
• The legendary Linda Kelbaugh retired after 26 years of service as executive administrative specialist, and we welcomed Renate Jurden as our new Assistant to the Dean. Renate joins us from the University of New Hampshire.
•
Howard Rutherford
secured a new role as Senior Director of Development for USF, now spending most of his time on the Tampa campus.
Laurie Scott
joined us as our new Development Director. Laurie hails from the Baker Institute for Public Policy in Houston.
• USF president Judy Genshaft retired after 19 years of service.
Steve Currall
(from Southern Methodist University) is our new president with the unenviable task of leading us through an effort to consolidate USF into one now "preeminent" university.
•
Kristen Kusek
, CMS Class of 1998, boomeranged back to St. Pete and USF CMS, now serving as our Science Communication Strategist. She joined CMS from the Earthwatch Institute in Boston.
• Xinfeng Liang and
Dr. Yun Li
have made a big move to the University of Delaware. We will miss them dearly and wish them all the best! We didn't let Xinfeng go without us covering his
latest paper first
.
• And, I announced that I will step down from my role as Dean on June 30, 2020 after nine and a half years of service. I'm thrilled to return to my research roots and will become part of the USF faculty. A search for the new dean will commence shortly.
We've also experienced tremendous heartache. We lost two of our CMS family members this past summer. Chris Schwint, our Budget Director, passed away July 21st, having suffered a heart attack. Anita Thompson, our Unit Research Administrator, passed away July 27th after her courageous, 11-year fight against cancer. We commit to ensuring their spirits remain alive within the CMS and miss each Anita and Chris dearly. If you'd like to add to donations we've made in their honor, please visit these links:
Life is short, that's for sure — and we are grateful to be back in touch with you, our CMS family, both near and far.
Sincerely,