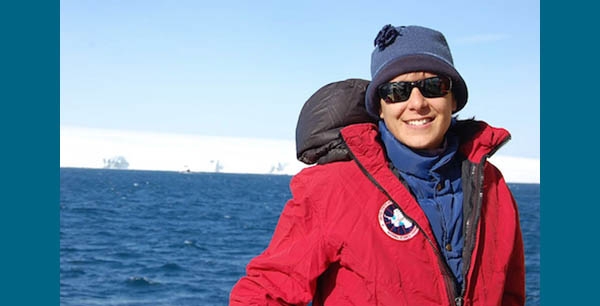 Michelle Guitard, invited to sail on IODP Expedition 382
ST. PETERSBUFG, FL - USF CMS Ph.D. student, Michelle Guitard, has been invited to join the Shipboard Scientific Party of International Ocean Discovery Program (IODP) Expedition 382 to the Scotia Sea, in the Atlantic Sector of the Southern Ocean. This 2-month expedition (March-May, 2019), led by co-chief scientists Prof. Maureen Raymo (LDEO) and Dr. Michael Weber (Cologne), will recover sediment sequences that contain records of Antarctic Ice Sheet evolution and ocean circulation changes since the middle Miocene, 14 million years ago.
Guitard will sail on the JOIDES Resolution as a Physical Properties specialist. Post-expedition, Guitard intends to generate ocean temperature records from sites north and south of the Polar front to understand the role of ocean heat on Antarctic ice sheet dynamics during the mid-Pleistocene transition, ~1 million years ago.