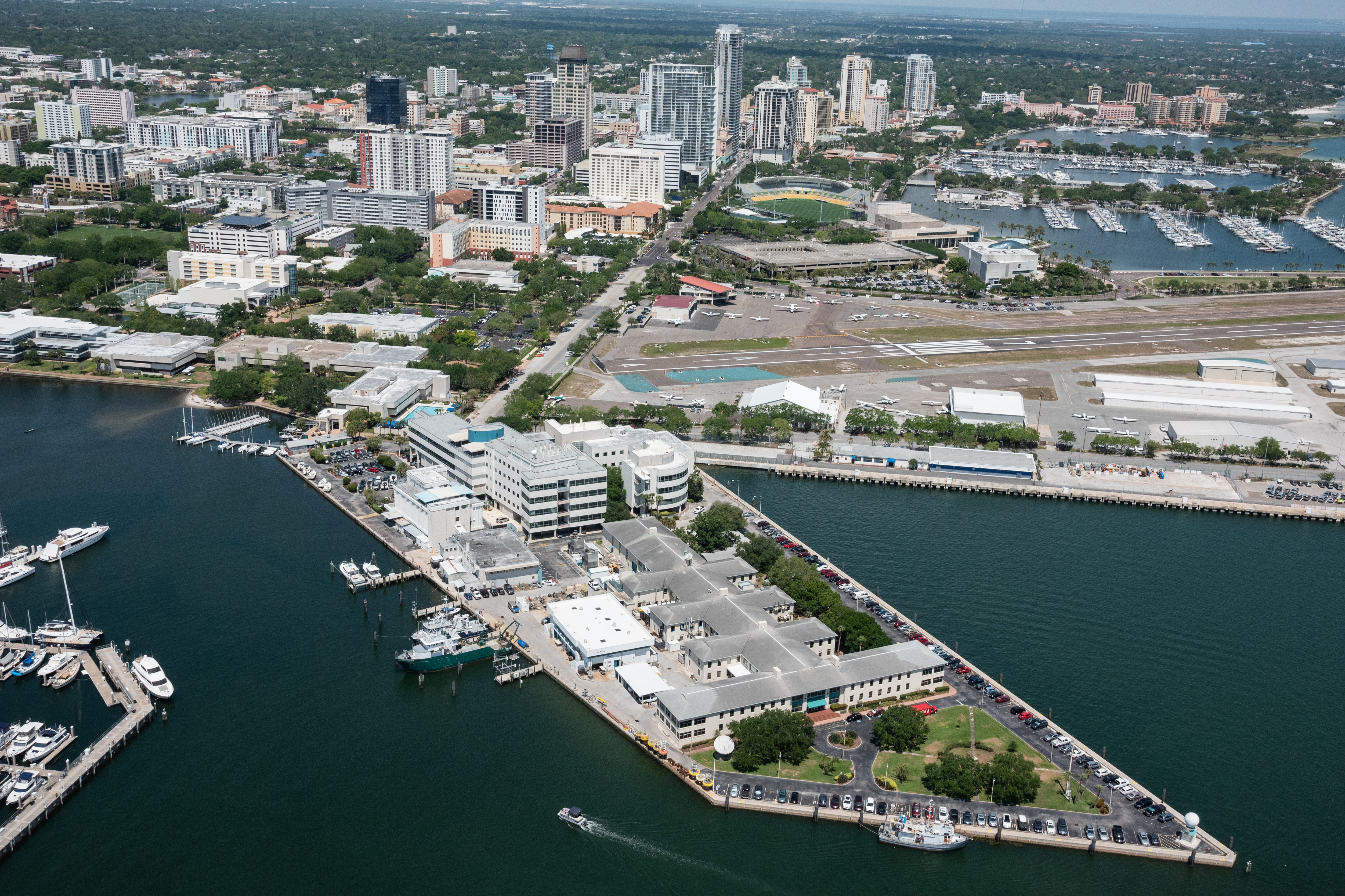 We offer tours of CMS to prospective Master's and PhD students.
Please contact marinescience@usf.edu to schedule a visit to the College of Marine Science. General
admissions advising can take place as well as a tour of the College and the adjacent USF St. Petersburg
campus. Please note that the tours do not include visits to the laboratories or meetings with individual
faculty members. These meetings should be set-up by directly contacting the faculty member of interest.
CMS does not currently provide tours or admissions guidance for prospective undergraduate students. Current in high school students
and
their
families
or high school graduates seeking admission into a bachelor's degree program
in marine biology may consider the programs on the Tampa and St. Petersburg campuses. For more information and to schedule a campus tour, please use the contact information below.