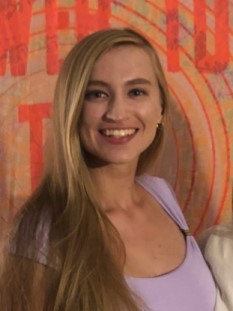 Rosemary Burkhalter-Castro
PhD Student
Education: B.S. Marine Science, Eckerd College (2020)
Advisor: Dr. Alastair Graham
Rosemary was born in Santiago, Chile (and is fluent is Spanish!) but called Colorado home until about five years ago when she moved to St. Petersburg, FL for college. During her undergraduate years, Rosemary was selected as a NOAA Hollings Scholar and completed two internships with the NOAA Office of Coast Survey (OCS). She selected the College of Marine Science specifically to be a part of the COMIT team and hopes to continue working with some of her former NOAA OCS colleagues. Her research interests include marine geophysics and seafloor mapping and Rosemary's goal is to become an expert in remote sensing and advanced analysis and applications of bathymetric data.
Learn more about Rosemary's research.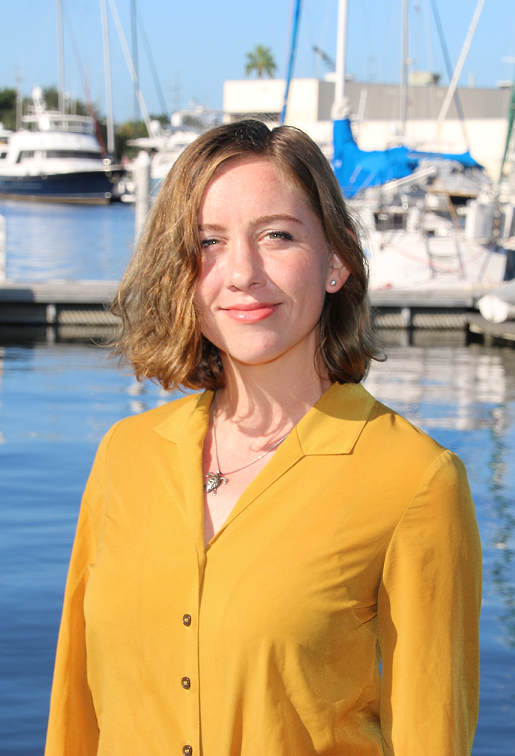 Bea Combs-Hintze
PhD Student
Education: B.S. Biology, University of Mary Washington (2012); M.S. Marine Science, University of South Florida (2018)
Advisor: Dr. David Naar
Bea was raised in a variety of places, but most of them were on or near the ocean. She studied biology, art, GIS, and environmental science during her time as an undergraduate student, and always knew she wanted to continue on in marine science and working with mapping data. She began at USF College of Marine Science four years after starting as a GIS analyst at the Florida Fish and Wildlife Research Institute where she had worked on a SeaGrant funded project quantifying the lethal effects of boats on manatees. Once coming to CMS, Bea learned more about ecosystem modeling and the interface it has with mapping which set her research goals and interests for graduate work. She has been glad to have joined COMIT to analyze recent bathymetry data from a habitat perspective while also incorporating these finer resolution details into a new ecosystem model of Tampa Bay. This new model seeks to predict the community effects of changes to seagrass meadow extents within the system.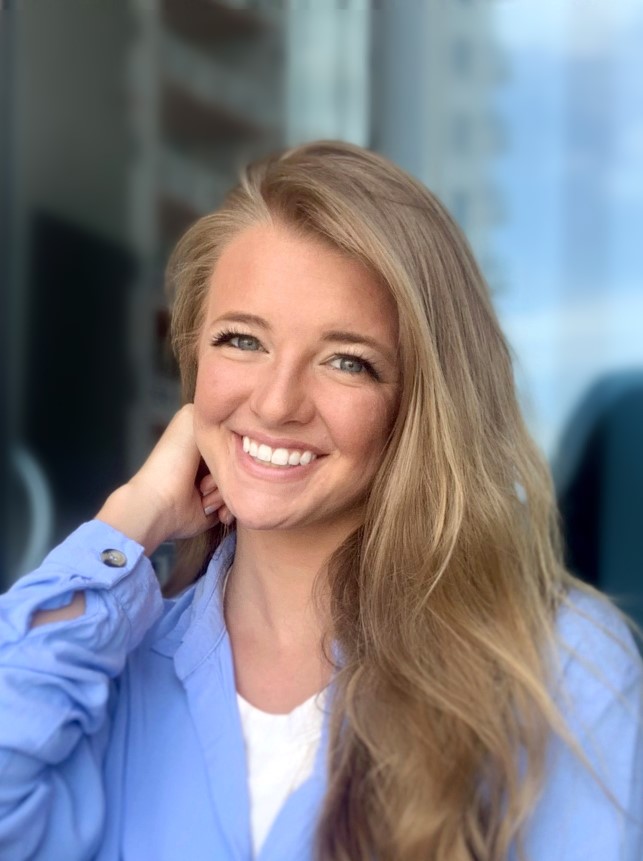 Catherine Dietrick
PhD Student
Education: M.S. Geographical Information Science, Florida State University (2018); B.S., Environmental Science, Florida State University (2017)
Advisor: Dr. David Naar
Catherine came to USF in 2018 after receiving a Master's in Geographical Information Science where her studies were based in spatial analyses. As she continues her graduate studies, her goal is to contribute to coastal and marine spatial planning by creating new, innovative ways to manage, study, and understand seafloor mapping. The opportunities to work on this with experts in the field at USF are what brought Catherine to the College of Marine Science. Her work at the COMIT delves into how non-traditional data can be used to supplement seafloor mapping efforts. Specifically, Catherine is exploring methods to convert and verify predicted bathymetry from various data types. She is excited and motivated to see her research evolve in parallel with the resources, science, and expertise available at the Center.
Research Location(s): Shallow waters regions around the state of Florida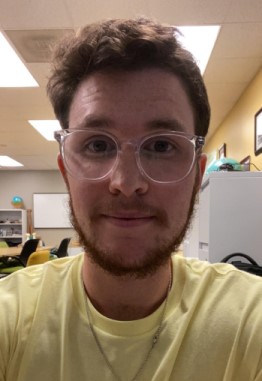 Mitchell Hastings
PhD Candidate
Education: B.S. Geosciences, Penn State University (2017)
Advisor: Dr. Tim Dixon
Mitchell is from Pittsburgh, Pennsylvania and came to USF to work with Dr. Rocco Malservisi and Dr. Tim Dixon on modeling and understanding the interactions between tectonics and volcanism, especially at plate boundaries. His research interests include silicic volcanism in distributed volcanic fields, the earthquake cycle and mechanics, volcanotectonic interactions. For his dissertation, Mitchell uses geodetic and geophysical measurements like GPS, gravity, magnetics, lidar, and more to constrain subsurface processes such as magmatic intrusions and their interactions with local and regional geologic structures. He is also using geodetic data to constrain motion and behavior of the plate interface in Central America (Nicaragua, Costa Rica).
Research Location(s): Central America (Nicaragua, Costa Rica), Idaho, Tampa Bay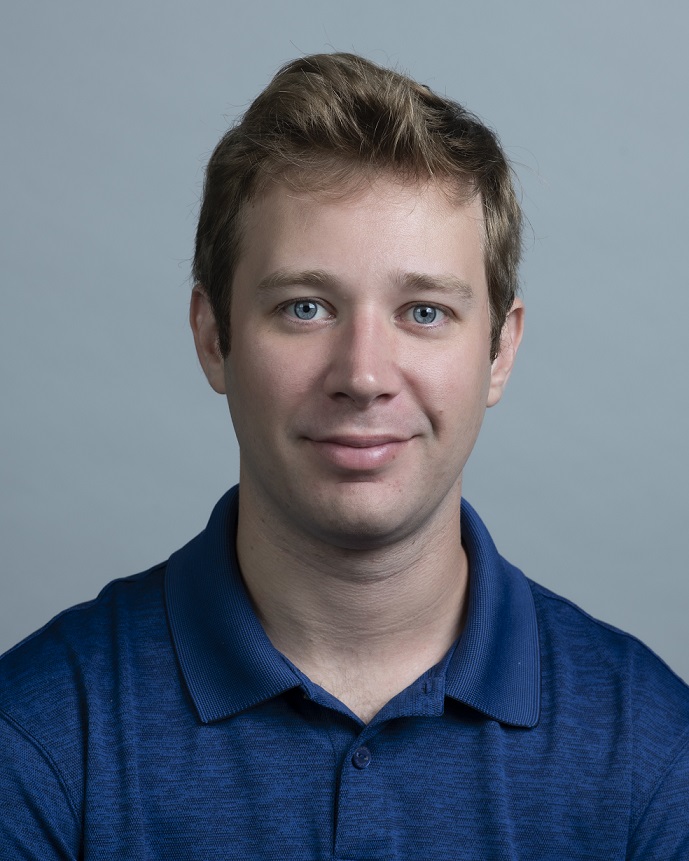 Alexander Ilich
PhD Candidate
Education: B.S., Cornell University (2015); M.S. Marine Science, University of South Florida (2018)
Advisor: Dr. Steven Murawski
Alex grew up on Long Island in New York and graduated in 2015 with a Bachelor's degree from Cornell University where he majored in the Science of Natural and Environmental Systems, and minored in Marine Biology and Climate Change. Alex came to the USF College of Marine Science in 2015 to study Marine Resource Assessment. He earned his Master's degree from the college in 2018, and is now a PhD candidate. His research focuses on utilizing data from multibeam sonars and towed underwater video to map seafloor habitats using semi-automated approaches, developing open-source software for the analysis of multibeam bathymetry and backscatter data, and using multivariate statistical techniques to increase our understanding of demersal fish communities on the West Florida Shelf.
Learn more about Alex's research.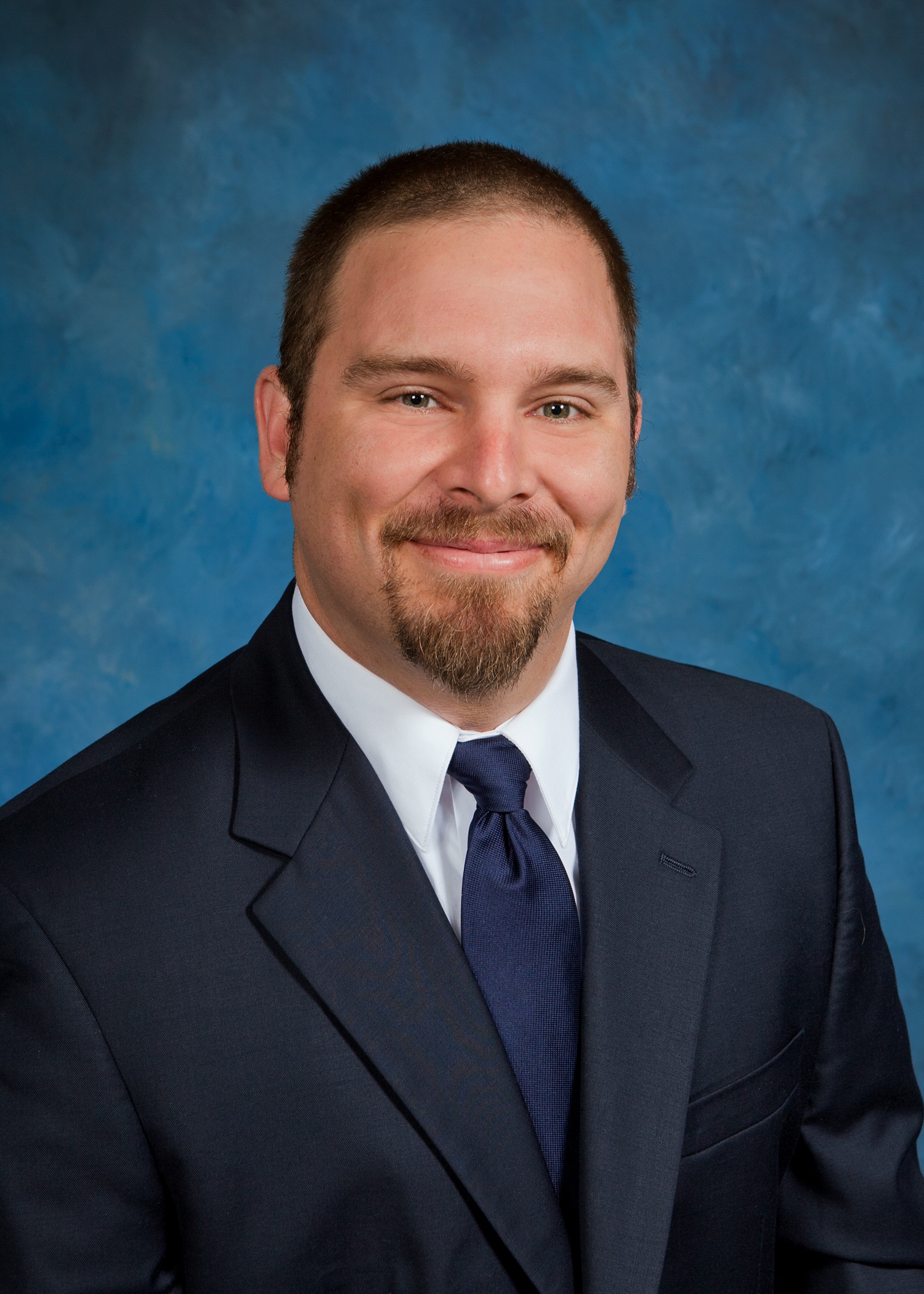 Mark Mussett
Master's Student
Education: B.S., Marine Science and Communication (2005) 
Advisor: Dr. David Naar
Mark E. Mussett, from St. Petersburg, FL, is a fourth-year graduate student at USF-CMS. Mark has Bachelor's degrees in Communication and Marine Science (with a Geology Concentration) from Eckerd College. Since graduating in 2005, Mark has worked with Odyssey Marine Exploration, Inc., and currently serves as the Senior Manager of Minerals Research. During his time with Odyssey he has participated in seafloor mapping, maritime casualty search and recovery, and seafloor mineral exploration projects. Mark was accepted into the graduate program at USF-CMS in 2019 and is interested in both hydrography and geology. Mark enjoys combining his industry and academic research pursuits, while broadening his understanding of oceanography. His research focuses on seafloor mapping, benthic habitat mapping, and multibeam echosounder data interpretation, specifically for the deep ocean.
Steven Paul
Master's Student
Education: B.S. Marine Science, Eckerd College (2020)
Advisor: Dr. Alastair Graham
Steven is from Cincinnati, Ohio and he moved to St. Petersburg, FL in 2016 to attend Eckerd College. His research interests revolve around ocean mapping with the use of uncrewed surface vehicles. He decided on the graduate program at CMS to be a part of COMIT.
Learn more about Steven's research. 
Research Location(s): Gulf of Mexico, Antarctica
View Resume (pdf)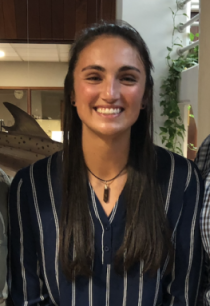 Catalina Rubiano
Master's Student
Education: B.S. Earth & Environmental Science, University of New Orleans (2019)
Advisor: Dr. Alastair Graham
Catalina hails from New Orleans, LA and started her academic career with a background in both ecology and the geosciences working on research projects focused on deep-sea biodiversity and fish ecology. Despite her love for ocean life, she realized her true scientific passion was in the Earth Sciences – thus why she made the switch to marine geology. She came to USF because of its focus on interdisciplinary education in ocean sciences and was drawn to the vast opportunities afforded by living in the Tampa Bay area. Catalina is an avid soccer player, having played at both the collegiate and professional levels, and also SCUBA dives. She is Colombian-American after having spent time living in her paternal family's home country, she has the dream of one day returning there as part of her scientific career. Her Master's project involves reconstructing regional sea level history by mapping paleoshorelines on the West Florida Shelf using a combination of surface and sub-surface imaging techniques to determine the geomorphic processes that led to the deposition and abandonment of shorelines along the Florida coast.
Learn more about Catalina's research. 
Research Location(s): West Florida Shelf