Directory
Click any of the names below to quickly jump to their bio and position decription. Our student bios and research projects can be found here.
Chen, Jing
Graham, Alastair

(Alumnus)

John, Sebin
Luther, Mark
Raineault, Nicole
Clark, Harrison
Grasty, Sarah
Krasnosky, Kristopher
Murawski, Steven
Silverman, Alex
Dixon, Tim
Hapke, Cheryl
Law, Jason
Myers, Steven
Sun, Yunfang

(Alumnus)

Donovan, Jeff
Hommeyer, Matthew
Lembke, Chad
Naar, David
Vistocci, Roxann
Gilbert, Sherryl
Hotaling, Liesl 
Liu, Yonggang
O'Brien, Stephan
Weisberg, Bob

(Alumnus)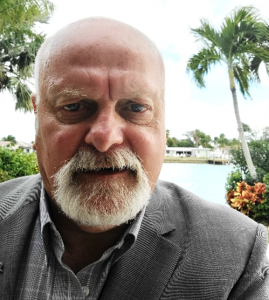 Steven Murawski, PhD
PI
Murawski has over 45 years of experience as a marine scientist and science administrator. He had a 35-year career at NOAA last serving as the Chief Scientist of NMFS where he oversaw a staff of 2,500, a $420 million per year budget, and the operations of 11 research vessels. Since coming to the University of South Florida, Steve has been PI on >$45 million in grants including the Center for Integrative Modeling and Analysis of Gulf Ecosystems (C-IMAGE), and the Continental Shelf Characterization, Assessment and Mapping Project (C-SCAMP).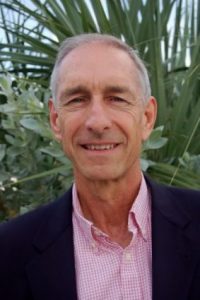 Tim Dixon, PhD
Co-PI
Tim Dixon is Principle Investigator on the SUBGEO project, the NSF-funded program to develop and deploy geodetic spar buoys. Dixon is a Distinguished University Professor in the School of Geosciences, USF, and has 35 years experience in marine and terrestrial geodesy, including satellite radar altimetry, GPS/GNSS, and surface and satellite based radar interferometry. Role in COMIT: Dixon will oversee enhancements to the geodetic spar buoy required for this project, and work with the other investigators to facilitate novel applications, including calibration of multibeam depth sounders, new approaches to precision sea level measurement, and tests of GPS-GNSS systems. This work will result in in calibration of precision depth measurements, assessment of new technologies, and sea level rise measurements.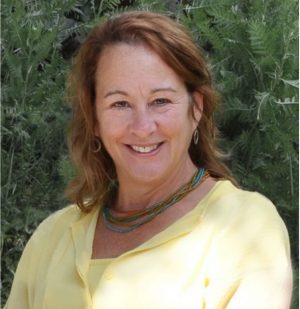 Cheryl Hapke, PhD
Co-PI
Hapke is a coastal geologist with over 25 years of experience in studies of coastal geomorphology, coastal change hazards, and application of state-of-the-art mapping techniques, both field and remote-sensing based. She had a 22-year career at the USGS, serving as a senior research geologist overseeing national-scale projects including a $4.2 million dollar effort to conduct extensive multi-year mapping after Hurricane Sandy along the NY coastline. Cheryl served as the director of the USGS St Petersburg Coastal Science Center before coming to USF-CMS. Role in COMIT: As program coordinator for the Florida Coastal Mapping Program (FCMaP), Hapke will coordinate seafloor mapping across multiple mapping groups from numerous State and federal government entities, as well as the private sector and academia, and ensure efforts of FCMaP and COMIT are cross-walked. She will also participate as a co-PI on tasks and activities related to seafloor mapping and coastal vulnerability and hazards.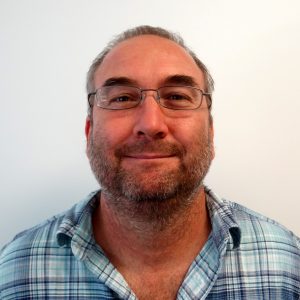 Chad Lembke, M.M.E.
Co-PI
Mr. Lembke is a Research Faculty member who has been responsible for various mechanical and systems engineering projects for USF-CMS. Since 1998, Lembke has been involved in prototype engineering, fabrication, and utilization of dozens of sensors, instruments, and platforms designed for use in the oceanographic environment, including coastal profiling floats, ROVs, AUVs, buoys, underwater mass spectrometers, and other chemical and biological sensors. More recently his focus has been the utilization of underwater gliders, towed video, and shipboard sonar systems in collaboration with scientists to these technologies in tandem to enhance fisheries stock assessment data collection.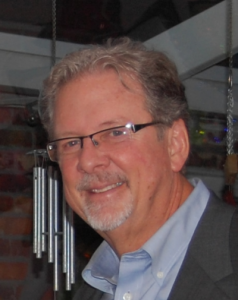 Mark Luther, PhD
Co-PI
Luther has >45 years of experience in marine science and currently directs the Center for Maritime and Port Studies. He has worked with NOAA/NOS and others in real-time ocean observing systems since 1991 and has served as Director of Operations for the Tampa Bay Physical Oceanographic Real-Time System since 1995. Mark was involved in initial planning and implementation of the US Integrated Ocean Observing System. He now works closely with the Tampa Port Authority, the Tampa Bay Pilots, and US Coast Guard on environmental issues affecting and affected by maritime transportation operations and infrastructure. Role in COMIT: Luther will build upon his 30 years of experience with the regional maritime community to guide COMIT efforts in precision navigation. He will interface with Port Tampa Bay leadership, coordinate the upgrades of water level gauges and interact with un-crewed/autonomous vessel system developers. Luther will also guide the application of Artificial Intelligence/Machine Learning platforms in development of navigational decision support systems.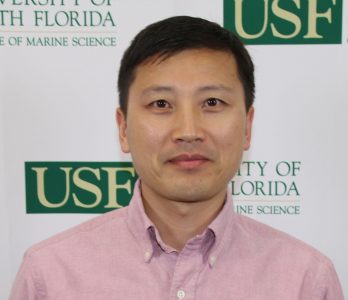 Yonggang Liu, PhD
Co-PI
Dr. Yonggang Liu has 20 years research experience in ocean circulation on the West Florida Shelf, Gulf of Mexico, using both in-situ observations and numerical models. He is interested in applying physical oceanography to marine environmental issues, such as oil spill tracking and red tide predictions. He also develops and applies novel data analysis methods in meteorology and oceanography. For the COMIT project, he will run the suite of nested models and assist Dr. Weisberg with all aspects of the ocean circulation applications.
Dr. Yonggang Liu's Research Webpage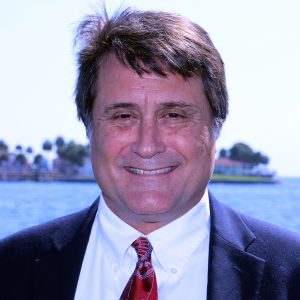 David Naar, PhD
Co-PI
David Naar has 41 years of experience in seafloor mapping. His work began at UC Santa Barbara in 1979 with side-scan mapping projects, followed by multibeam mapping in 1982. Since then, Naar has used many different acoustic single beam and multibeam sonars at frequencies ranging from 3.5 to 400 kHz. Naar joined the USF-CMS in 1990 where he began using multibeam sonar for many ONR, NOAA, NSF, USGS seafloor mapping investigations, benthic habitat studies, as well as bathymetry verifications for several hyperspectral, optical, and AUV side-scan programs. These activities served as education and training of Marine Science MS and PhD graduate students. David is now the Associate Dean overseeing Academic Programs for USF CMS.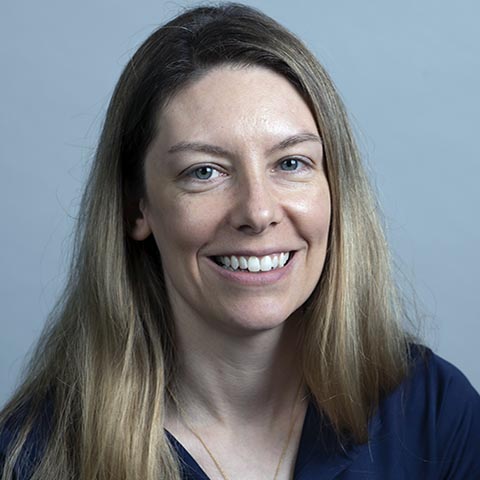 Nicole Raineault, PhD
Co-PI
Dr. Nicole Raineault is the Chief Scientist for the Florida Institute of Oceanography, home to the Florida Coastal Mapping Program (FCMaP) office. As a member of the FCMaP Science and Technical Advisory Council, she aids in the coordination of mapping efforts with the broader FIO consortium and FCMaP members, including COMIT. Prior to joining FIO/USF, Dr. Raineault was the Chief Scientist and Vice President of Exploration and Science Operations with the Ocean Exploration Trust, the non-profit organization that owns and operates the ocean exploration vessel (E/V) Nautilus, where she spent many years mapping the world's seafloor. She received her Ph.D. from the University of Delaware in geological sciences, earned a Master of Science in Oceanography from Rutgers University and a Bachelor of Science in Marine Science from the University of Maine. Nicole also held a post-doctoral fellowship at the University of Rhode Island, Graduate School of Oceanography.
Administrative and Research Staff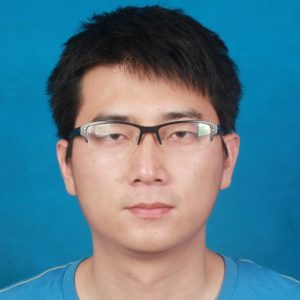 Jing Chen, PhD
Post-Doc
Dr. Chen's research focuses on the estuarine and coastal processes. He is using the high-resolution Tampa Bay Coastal Ocean Model (TBCOM), which provides daily automated nowcasts and forecasts, to look how varied environmental factors affect the models under different situations. Applications of Chen's work include how Tampa Bay responds to hurricane storm surge, how modifications to wastewater treatment effluent may affect Hillsborough Bay, and how biogenic materials such as red tide cells may aggregate along fronts within the Bay. While tracking the 2018 K. brevis red tide, his TBCOM products were used by the Hillsborough County Office of Emergency Management in their weekly red tide briefings and by Pinellas County to help guide their dead fish clean-up operations.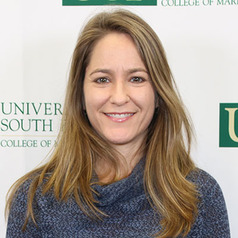 Sherryl Gilbert, MS, MBA
Program Manager
Ms. Gilbert has over 20 years of experience in large, complex oceanographic research programs. She most recently served as the Associate Director for the Center for the Integrated Modeling and Analysis of Gulf Ecosystems (C-IMAGE), a multi-national consortium of 18 institutions focused on evaluating the impacts of the Deepwater Horizon oil spill on the Gulf of Mexico. Over the past 10 years, Ms. Gilbert has managed C-IMAGE's research and budget portfolio of $38 million. Before the Deepwater Horizon spill, Ms. Gilbert was the Gulf of Mexico Technical Director for the Alliance for Coastal Technologies, a NOAA-funded partnership of research institutions, resource managers, and private sector companies dedicated to fostering the development and adoption of effective and reliable sensors and platforms.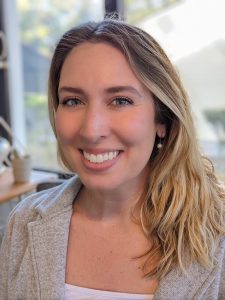 Sarah Grasty, MS
Outreach & Education Manager
Ms. Grasty has 10 years of outreach and informal education experience and most recently held project management and scientific research roles with COMIT's predecessor, the Continental Shelf Characterization, Assessment and Mapping Project (C-SCAMP). She now manages COMIT's education and outreach efforts including website content, social media, quarterly newsletters, community outreach efforts. She's also the lead for COMIT's crowdsourced bathymetry program, Crowd the Bay. Ms. Grasty additionally co-founded USF CMS's Guardians of the Gulf outreach program with colleague, Kristen Kusek. Guardians provides fun, multisensory marine science and coastal resiliency programming geared towards underserved youth.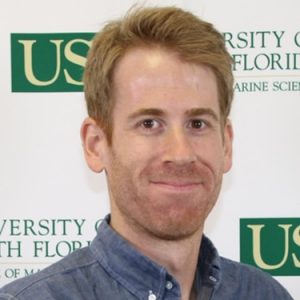 Matthew Hommeyer
Technical Operations Manager
Since joining the College of Marine Science in 2015, Mr. Hommeyer has been responsible for planning and execution of all marine survey operations on multiple projects in the Gulf of Mexico and the Bahamas funded by National Oceanic and Atmospheric Administration, Office of Naval Research, National Fish and Wildlife Foundation, and private industry partners. His research interests are concentrated around the collection, processing, and visualization of hydrographic data. In his role as COMIT's Field & Technical Manager, Hommeyer leads the integration of uncrewed systems and other innovative marine survey technologies across multiple projects at the Center. Prior to his academic career, he spent fourteen years in the marine survey and environmental consulting industries, where he supported projects for the US Army Corps of Engineers, US Navy, and several port facilities.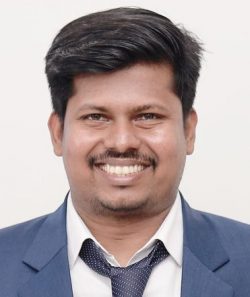 Sebin John, PhD
Postdoctoral Researcher
Dr. John is a postdoc with the Ocean Circulation Lab (OCL). He holds a doctorate in Physics (Interdisciplinary in Marine Science) and worked on the FVCOM model of the lake and estuarine system in south India. He has over eight years of experience in the field of coastal and estuarine processes. He is well-versed in numerical modeling (FVCOM and WRF), model visualization (4D), and machine learning (TensorFlow). Prior to joining the OCL, he was a project scientist at the India Meteorological Department, New Delhi. His primary focus at USF is on operational support for the West Florida coastal ocean model in ocean circulation lab, utilizing the FVCOM model. In addition to the WFCOM, he is actively involved in developing a biological model tailored to the unique ecosystem of the West Florida Shelf. He is also working on the NOAA-funded project with the Unified Forecast System (UFS) -NOAA Coastal Application Team for the high resolution FVCOM model for the New York Harbor.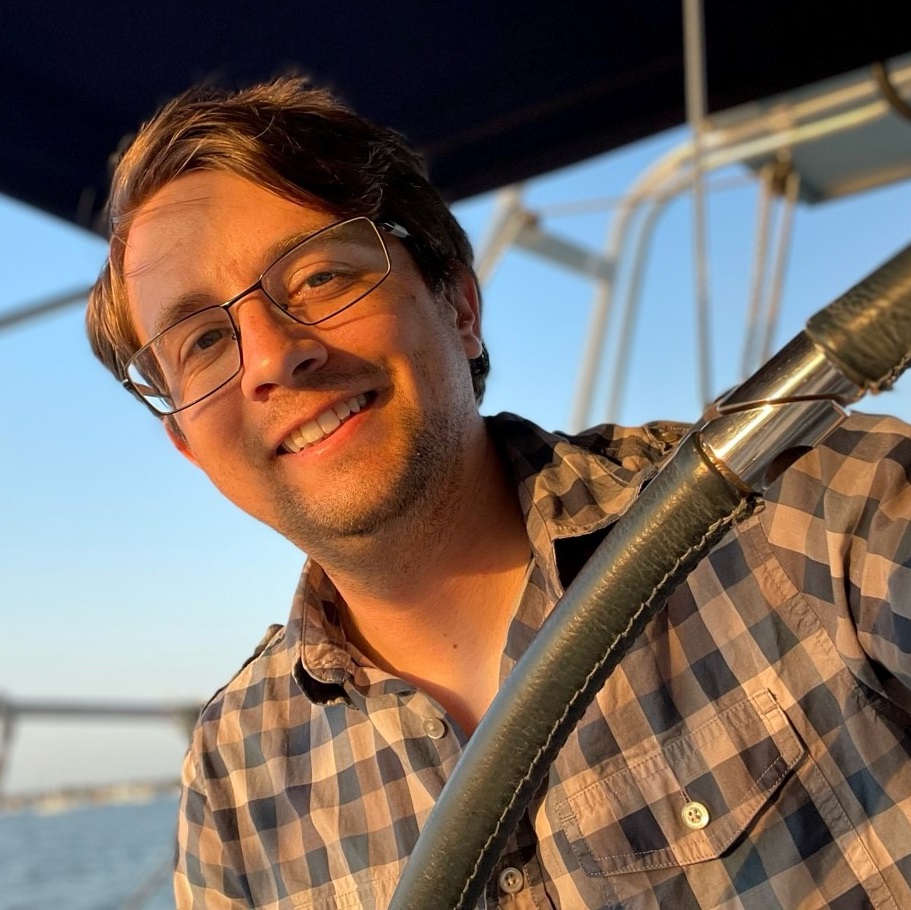 Kristopher Krasnosky, PhD
Senior Research Associate
Dr. Krasnosky has over 10 years experience in mapping, modeling, remote sensing, and robotics. He has a doctorate in ocean mapping and 8 years of field experience aboard oceanographic vessels. Kris has developed many technologies such as machine-learning bathymetric modeling software, real time ROV/AUV high-resolution mapping packages, and cutting edge mapping vessels. Through his graduate and academic career, he worked as a licensed captain on vessels in the Great Lakes, Hawaii, and Atlantic Coast.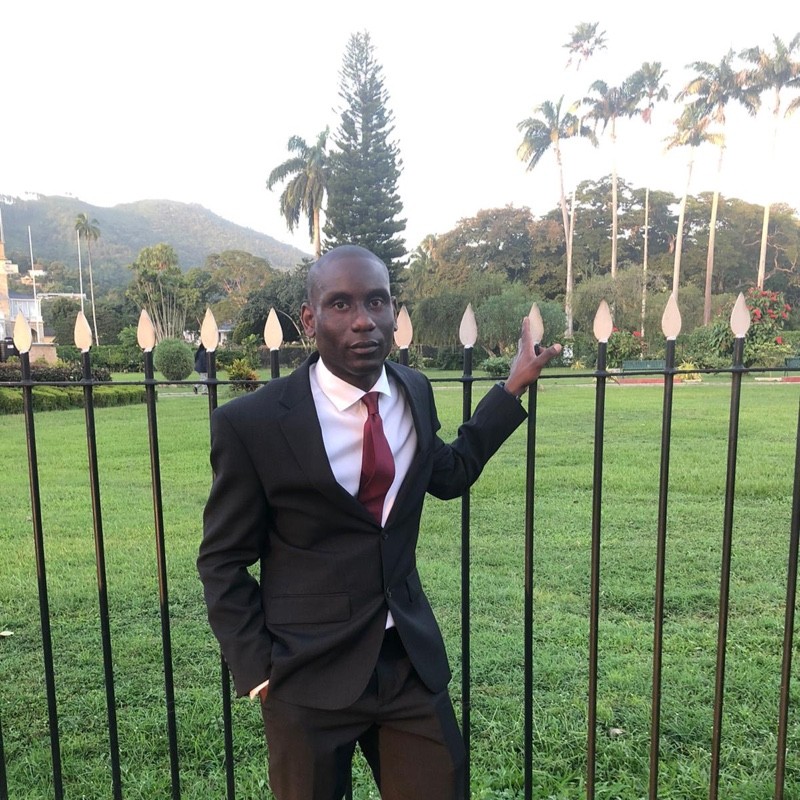 Stephan O'Brien, PhD
Senior Research Associate
Dr. Stephan O'Brien's portfolio focuses on sediment and particulate matter transport pathways as well as seabed mapping. He utilizes numerical models, remote sensing, and marine instrumentation to study the adverse effects of environmental conditions such as cold fronts on coastal erosion. His research provides insight into the transport of sediments along the seabed from the nearshore region to the continental shelf. Other interests include generating geomorphology maps using multibeam data to assist in marine conservation efforts and environmental surveys.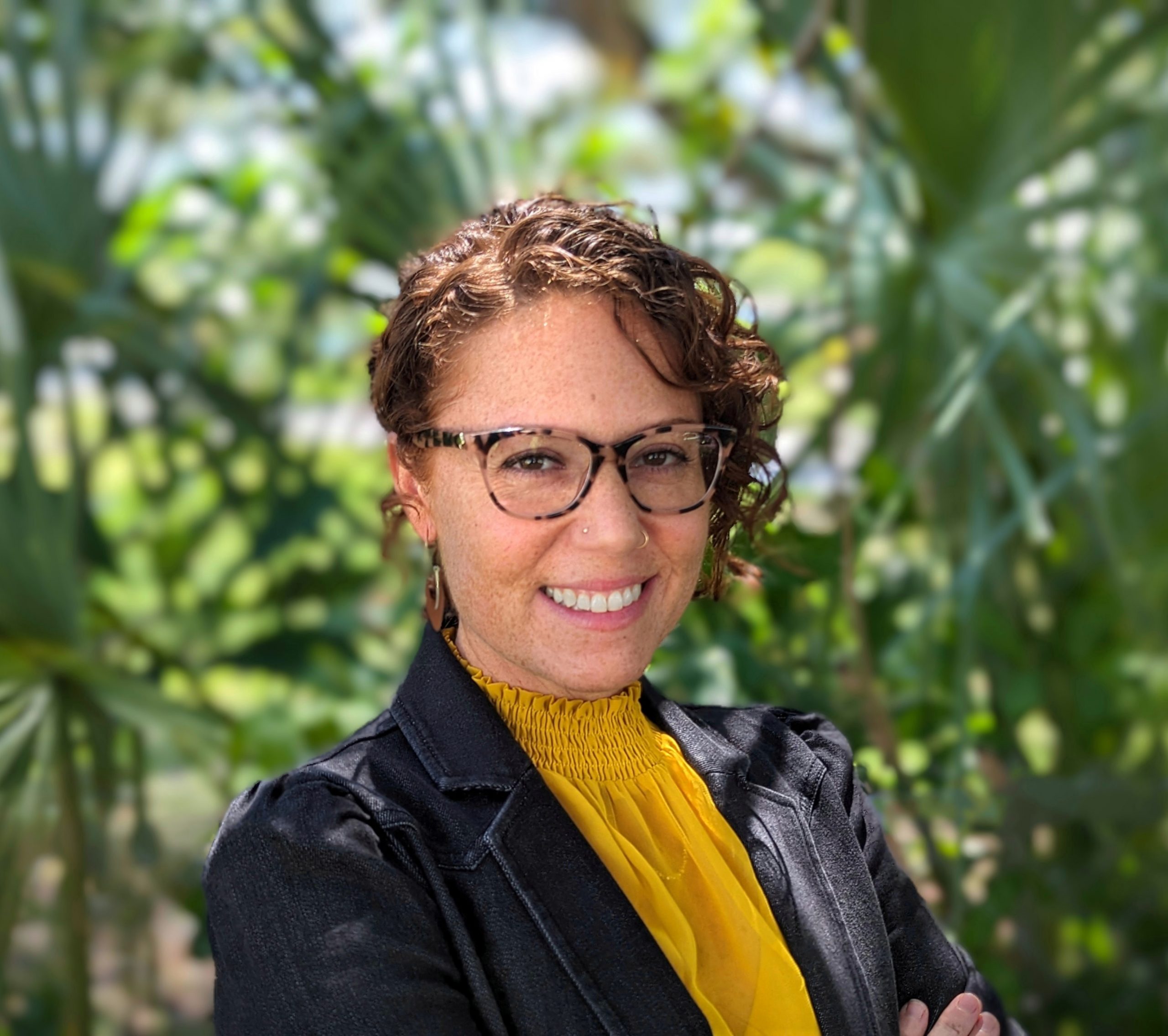 Roxann Vistocci
Program Planner Analyst
Ms. Vistocci joins COMIT with over 15 years of experience spanning field-based ecology, education, and business administration and management. She has been involved in wildlife research studies with the University of Montana, the Missouri Department of Conservation, and the NSF-funded National Ecological Observatory Network (NEON) in Florida and Georgia. Ms. Vistocci has served as an educator in various capacities in NYC, Seattle, and Telluride and has been an interpretive naturalist on Little St. Simons Island, Georgia and in San Luis de Monteverde, Costa Rica. Ms. Vistocci owned and operated a small business during her time in Colorado and comes to COMIT and the College of Marine Science most recently via USF's College of Education – on the heels of her previous role as Conference and Events Planner for Check & Connect – a State Personnel Development Grant-funded project focused on keeping at-risk students in school.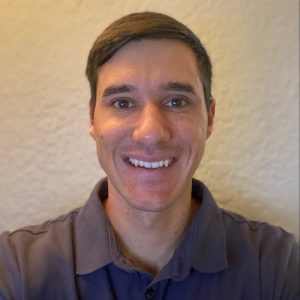 Harrison Clark
Sr. Biological Scientist/Outreach Specialist
Mr. Clark received a degree in Marine and Atmospheric Science from the University of Miami in 2016, and has experience in fisheries research programs with a focus on habitat mapping and video-based stock assessment methods in the Gulf of Mexico. At USF, Mr. Clark provides support for multiple projects including C-BASS towed camera surveys and underwater glider operations. Within COMIT, he will help develop the Crowdsourced Bathymetry project and other outreach programs.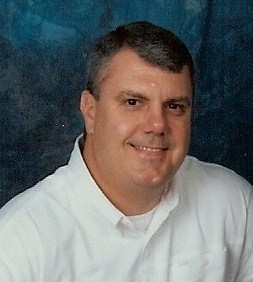 Jeff Donovan
Sr. Systems Administrator
Mr. Donovan graduated from the University of Florida in 1985 with a degree in Computer Engineering. He has worked with the Ocean Circulation Lab (led by Dr. Weisberg) for 34 years serving as the system administrator, data manager, database administrator and programmer. He is responsible for managing the day-to-day operations of the Ocean Circulation Lab. Mr. Donovan will manage all data collected by the lab, both real-time and delayed mode, from acquisition and quality control through archival and dissemination, which will be incorporated into COMIT's models.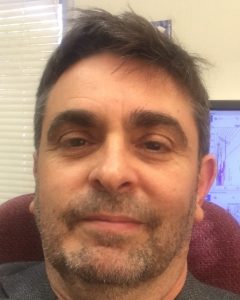 Steven Myers, PhD
Coastal Physical Oceanographer
Dr. Steven Meyers is the Chief Scientist for the USF Center for Maritime and Port Studies. He is a physicist with extensive experience in coastal oceanography and data analytics. He will investigate the use of COMIT research findings by the maritime industry to improve operational safety and efficiency.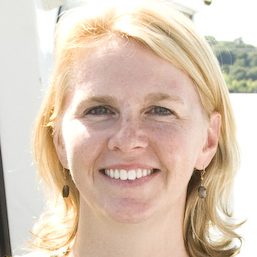 Liesl Hotaling, MS
Multimedia Product Manager
Ms. Hotaling has over 20 years of experience specializing in real time data education and hands-on STEM educational projects supporting environmental observing networks. She holds a B.S. in Marine Science, a M.A.T. in Science Teaching, and a M.S. in Maritime Systems (ocean engineering). She serves as the Vice President for Communication for the Marine Technology Society, and serves as the Project Manager of the Student Enabled Network of Sensors for the Environment using Innovative Technology (SENSE IT). For the COMIT project, she oversees the development of the Deep Soundings podcast series.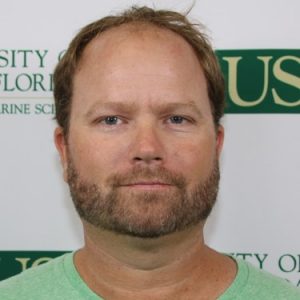 Jason Law
Physical Oceanographer & Mooring Technician
Mr. Law is a physical oceanographer engaged in ocean circulation studies as part of the Ocean Circulation Lab under the direction of Dr. Weisberg. Additionally, Mr. Law has 2 decades of experience in design and deployment of real-time observing systems in the coastal ocean. His primary duties for the COMIT project are in coordinating physical oceanographic field work.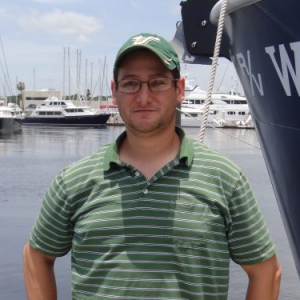 Alex Silverman
Electrical & Software Engineer
Mr. Silverman has worked on several projects at USF over the last decade including operating and integrating Teledyne-Webb Slocum underwater gliders, designing remote sensor data collection units, serving as lead software engineer for the C-BASS towed camera, and operating and evaluating a neural network based computer vision systems to assess fisheries stock on the West Florida Shelf. On COMIT, Mr. Silverman assists in the Center's database and data storage management, AI development, and provides technical expertise for the UxSs and geodetic operations.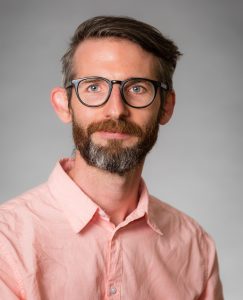 Alastair Graham, PhD
Co-PI
Graham has 13 years of experience as a marine geophysicist with specialties in seafloor mapping and sub-surface geophysical survey, particularly in polar environments. He has participated in 9 major Antarctic ship-based field expeditions and had hands-on experience in mapping, processing, and interpreting datasets from manned (ROVs) and unmanned (AUVs) vehicles, in deep water and under-ice environments. He is currently a co-PI on the 5-year, $50 million NSF-funded International Thwaites Glacier Collaboration (ITGC), working most recently alongside Swedish collaborators on geological interpretations of geophysical data collected with a state-of-the-art Kongsberg HUGIN AUV.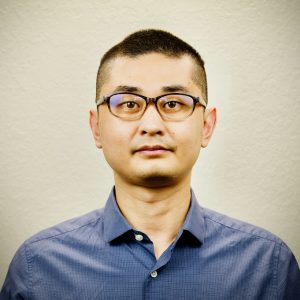 Yunfang Sun, PhD
Research Associate
Dr. Yunfang Sun is a physical oceanographer with over 10 years of experience in studies of computational fluid dynamics and ocean modeling, dynamics of coupled oceanic-atmospheric modeling, estuary and coastal ocean processes, and coupled physical-biological modeling. Dr. Sun is currently responsible for the new high-resolution WFCOM modeling.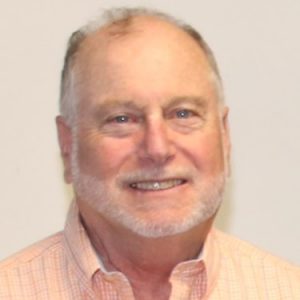 Robert Weisberg, PhD
Co-PI
Weisberg has 44 years of experience combining field operations with modeling to better understand ocean systems. He and his team operate the offshore and estuarine circulation aspects of the COMPS Program. This includes real-time observations from an array of moored buoys and daily, automated nowcast/forecast circulation models for the continental shelf and estuaries of the eastern Gulf of Mexico, plus a very high resolution (20m) model for Tampa Bay. These models have been applied to hurricane storm surge and waves, transport of materials and biota (e.g. red tide tracking), and oil from the Deepwater Horizon spill. His models also include high-resolution bathymetry and coastal geomorphology.