Center for Ocean Mapping and Innovative Technologies
Providing NOAA with a world-class mapping center to develop unique technologies to map, identify, and respond to a variety of threats in the world's ocean and coastal zones.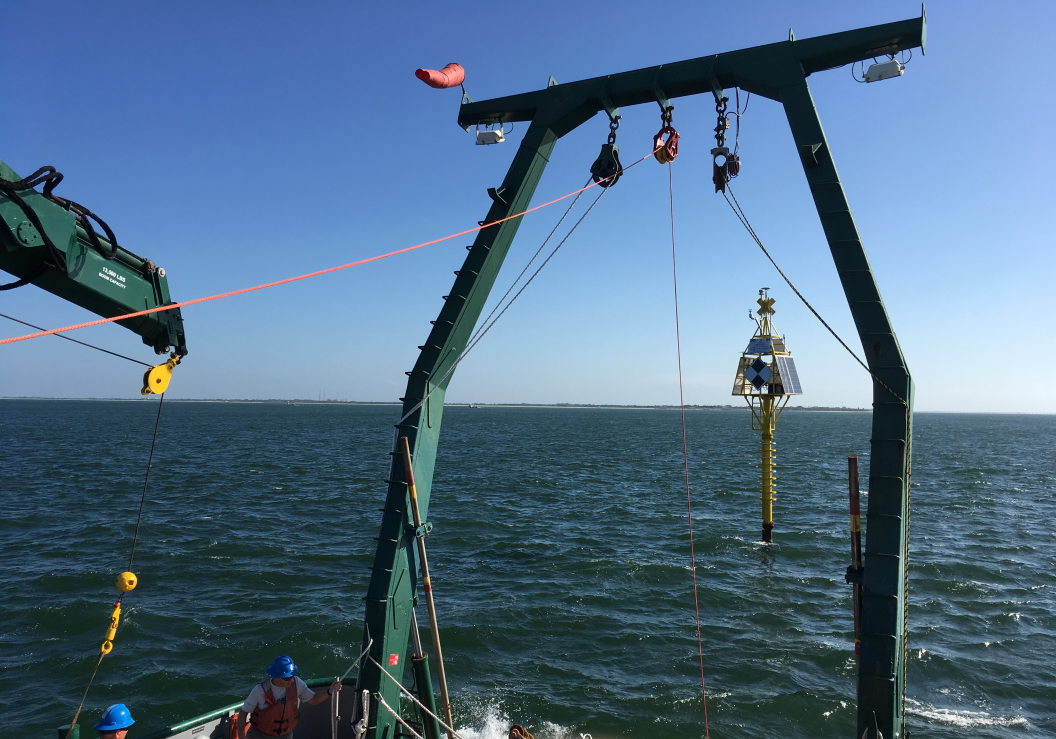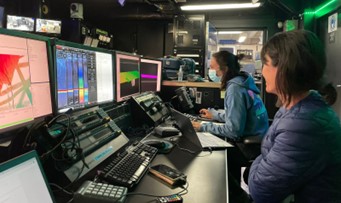 Above: COMIT student, Catalina Rubiano, in the mission control room aboard the Okeanos Explorer.  Written by, Catalina Rubiano This summer as part of a NOAA Explorer-In-Training internship, I received the incredible opportunity to sail on the NOAA Ship Okeanos...
read more
The intended benefits of COMIT will serve a diverse community of constituencies by developing, testing and implementing better, cheaper, and faster approaches to ocean and coastal mapping.
Click on the icons below to learn more.
Improving the efficiency of seafloor mapping efforts via advanced technology and processing algorithms.
Developing tools for high precision measurements of the seafloor in coastal zones.
Resolving complexity of spatial and temporal scales for hydrodynamic modeling in nearshore environments.
Capacity building through training modules, certificate programs, graduate coursework, and seminars.
Community engagement via user-ready content and products for the general public and elementary to high school-aged students.