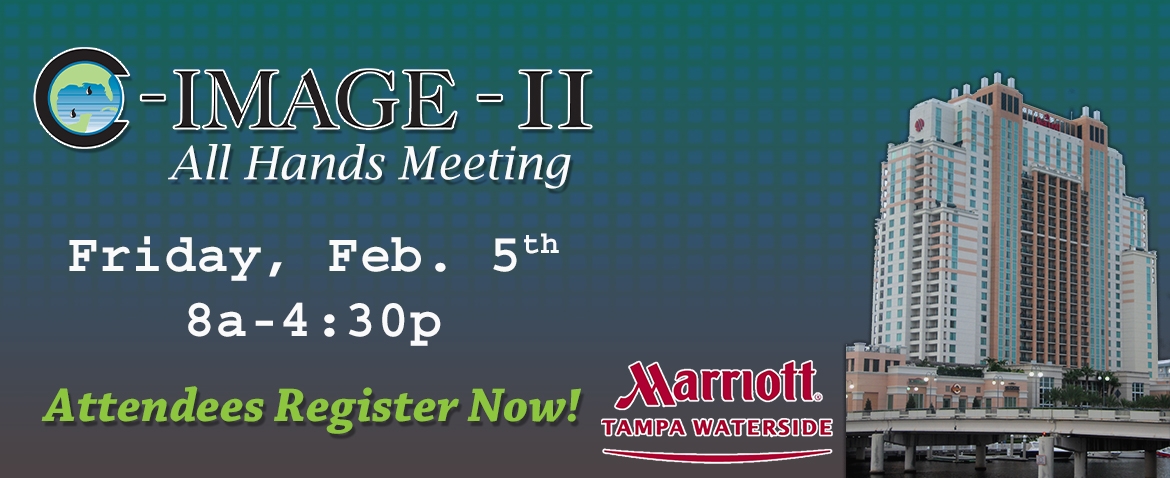 C-IMAGE All Hands Meeting 2016
Greetings All,
We will hold our C-IMAGE All Hands Meeting in Tampa on Friday February 5th, 2016 at the Marriot Tampa Waterside (the same place as the Gulf of Mexico Oil Spill and Ecosystem Science Conference). Specifics will be posted here as they become available.
If you are making travel arrangements, please allow them to accommodate a Friday evening dinner/reception to be held at Dr. Hollander's house in Gulfport (about a 35 minute drive). Transportation will be provided for you to and from the reception.
Click Here to register!