After nearly ten years of research, hundreds of international scientists are revealing their findings on the effects of the Deepwater Horizon (DWH) oil spill.
The University of South Florida received one of the largest portions of the grant, totaling $36 million to establish the Center for Integrated Modeling and Analysis of Gulf Ecosystems (C-IMAGE), an international consortium of professors, post-doctoral scholars and students from 19 collaborating institutions.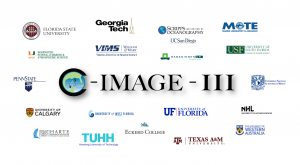 We'll be back soon with the latest C-IMAGE articles, publications, and overviews of the last decade!