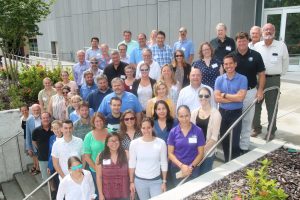 C-IMAGE, ECOGIG and DEEPEND hosted a Core Area 3 workshop titled " Ecosystem Impacts of the Deepwater Horizon Event: Assembling the Record of Species and Community Change" in St. Petersburg, Florida July 35-25, 2019. This were the first two planned synthesis workshops focusing on ecosystem impacts.
Agenda and attendee list are available for download.
Click here to access pictures from the event.