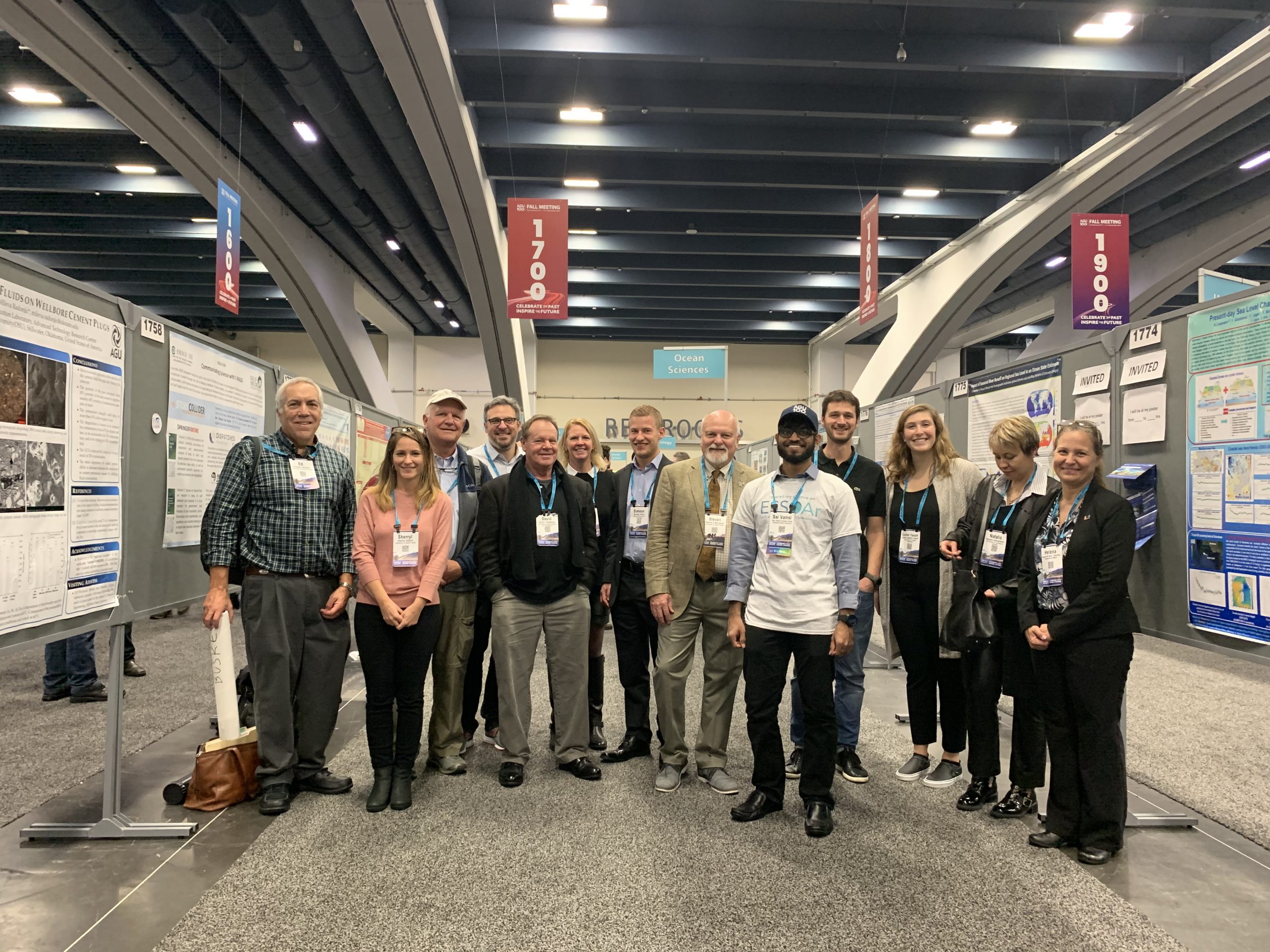 C-IMAGE Hosts Special Poster Session at 2019 AGU Fall Meeting
The poster session 'Lessons Learned and Global Applications from Deepwater Horizon' invited displays from researchers and private industry focusing on the larger global imprint of deep sea drilling.
Session Description: The demand for oil and gas has increased deepwater extraction from the ocean. Over 40% of Gulf of Mexico (GoM) produced oil is extracted from 1,500 meters, and similarly deep wells are tapped off Brazil, West Africa and in Asian waters. The Deepwater Horizon (DWH) event did much to change the perception of deep and ultra-deep water oil releases, creating a myriad of new environmental clean-up and restoration challenges. This session will consider deepwater oil spills from a number of perspectives after nearly a decade of DWH research including: Physical and chemical factors that determine the volume and distribution of oil from such spills; Effectiveness of response measures for environmental protection; Effective baseline data gathering in sediments and fauna; Effects of MOSSFA events in benthic microcosms; and Different scenarios based on these factors and simulate/predict oil fate and effects to contrast them with previous spills (and especially DWH).