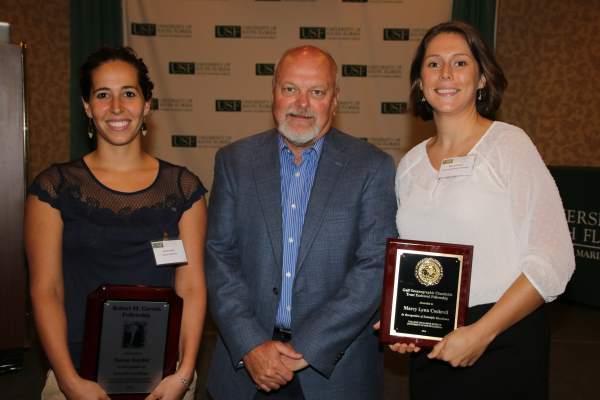 C-IMAGE students among fellowship recipients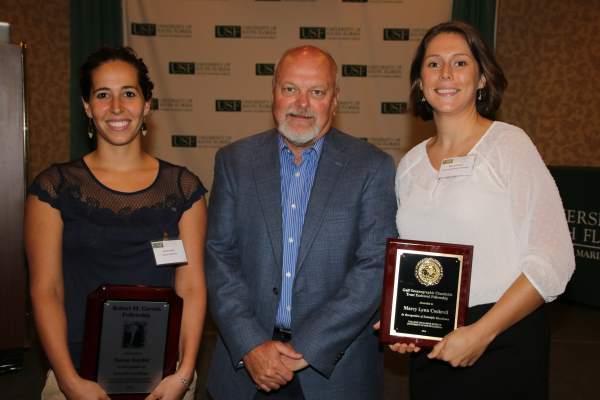 C-IMAGE PI with his two students at the USF Fellowship Luncheon (Susan Snyder, left and Marcy Cockrell, right)
On October 3, 2014, the University of South Florida College of Marine Science recognized the 2014 – 2015 fellowship award recipients and their generous supporters at the Third Annual College of Marine Science Fellowship Luncheon at the Hilton St. Petersburg Bayfront. Through the leadership of Dean Jacqueline Dixon and former Deans Peter Betzer and William Hogarth, our $8.1M fellowship endowments provide ~$350K/yr for fellowships and honorable mentions to our graduate students. Congratulations to all!
C-IMAGE students Susan Snyder, Marcy Cockrell, Michelle Masi, Jennifer Granneman and Jenny Fenton were all recognized and awarded fellowships.  C-IMAGE is very proud these students!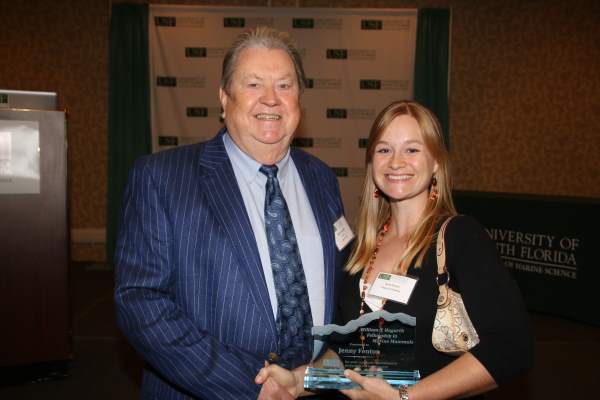 Bill Hogarth awards Jenny Fenton with the William T. Hogarth Fellowship in Marine Mammals.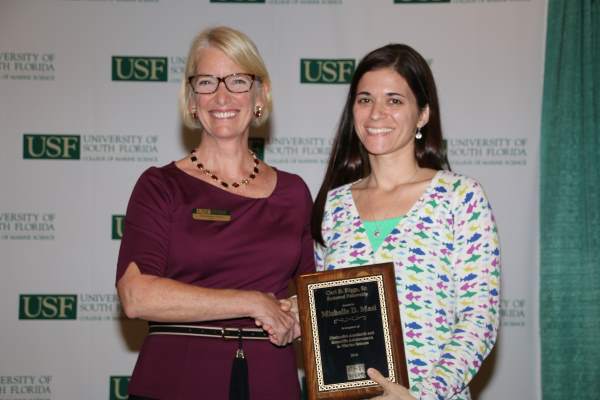 Dean Dixon awards Michelle Masi with the Carl D. Riggs Sr. Endowed Fellowship.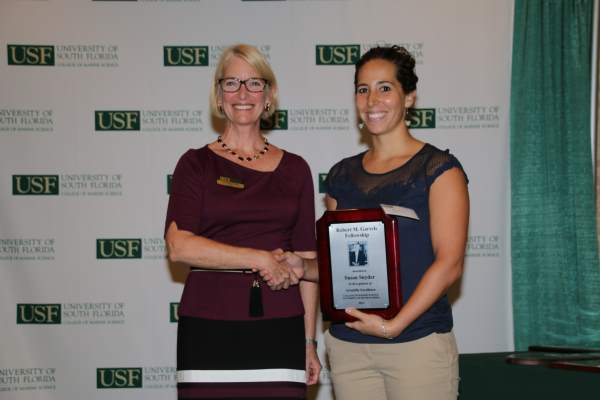 Dean Dixon awards Susan Snyder with the Robert M. Garrels Fellowship.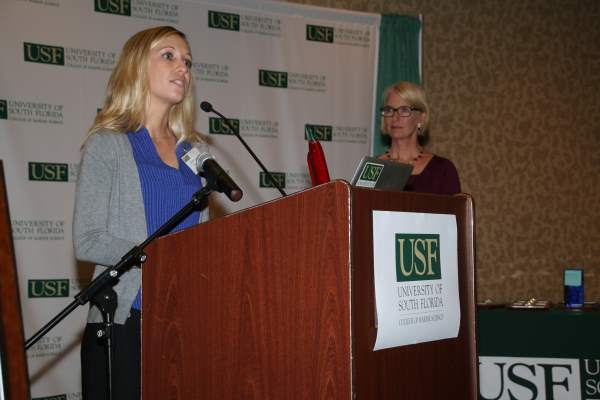 Jennifer Granneman accepts the Knight Fellowship.