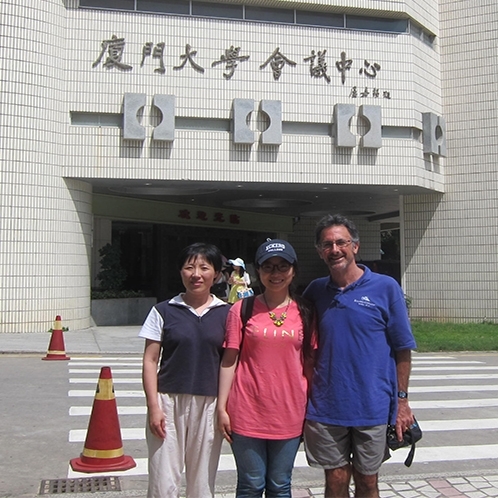 David Hastings travels to China
Dr. Jing Chen, student Yovela Wang, and Dr David Hastings at Xiamen University. 
David Hastings, C-IMAGE co-PI from Eckerd College, recently traveled to Hong Kong and to Xiamen University in China where he gave two seminars focusing on the research the C-IMAGE sediment group has done.  He was the keynote speaker at the Lingfeng Forum on Coastal Dynamics and Paleoclimate, June 19, 2014 at Xiamen University in Xiamen, Fujan Province. 
In addition, he also presented their results at the Biology Departmental Seminar at Hong Kong Baptist University.
There are considerable oil resources off the coast of China with active oil extraction, natural seeps, and the potential of oil spills. There was heavy interest in how the Gulf of Mexico was impacted following the Deepwater Horizon blowout event in 2010.
Great food! This delectable dish : frogs legs with hot peppers.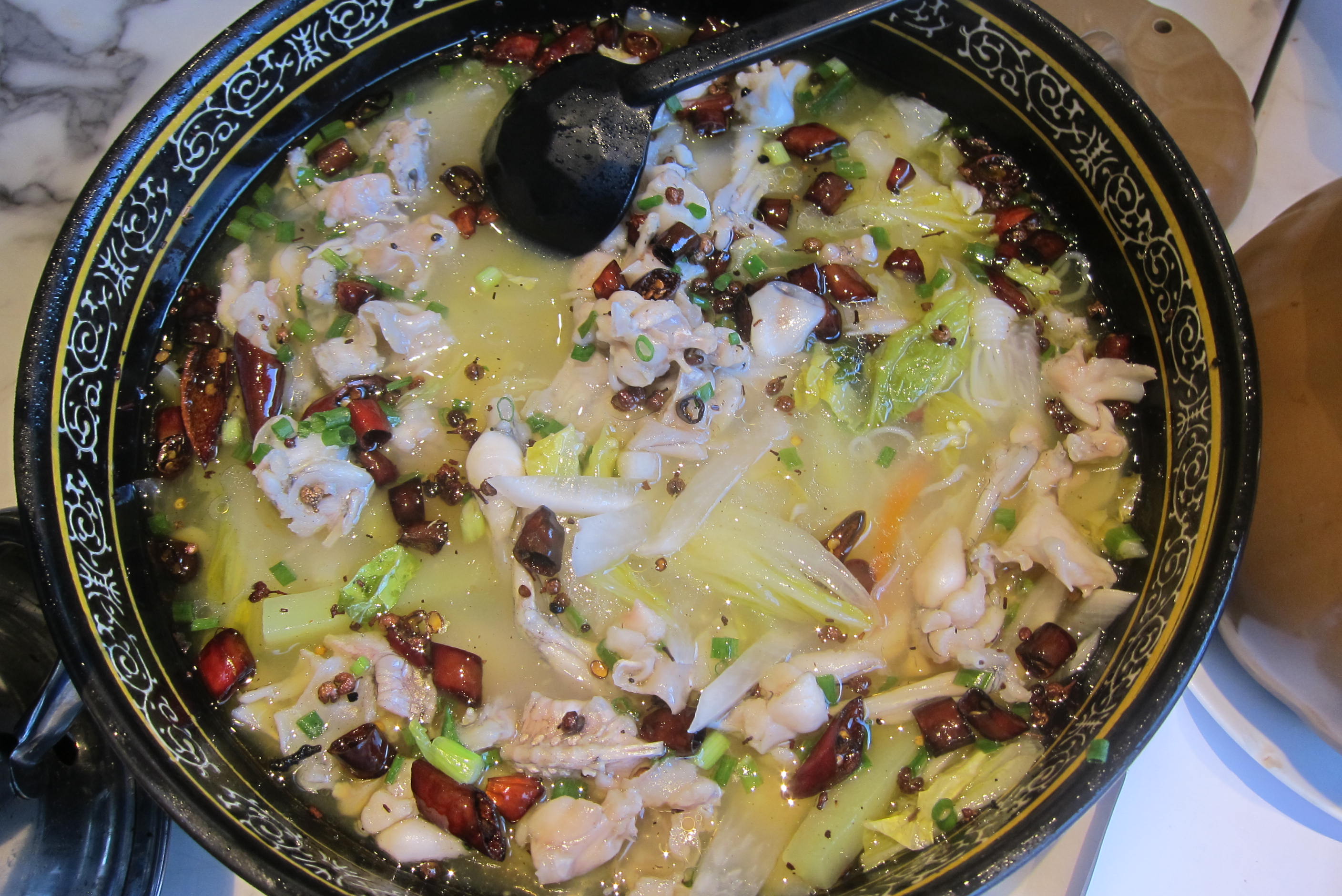 With Eckerd College colleague, Dr. Jing Chen, a political scientist, Dr. Hastings will bring a group of six Eckerd College undergraduates to Xiamen University in summer 2015 to engage in an interdisciplinary study of environmental science and policy in China.