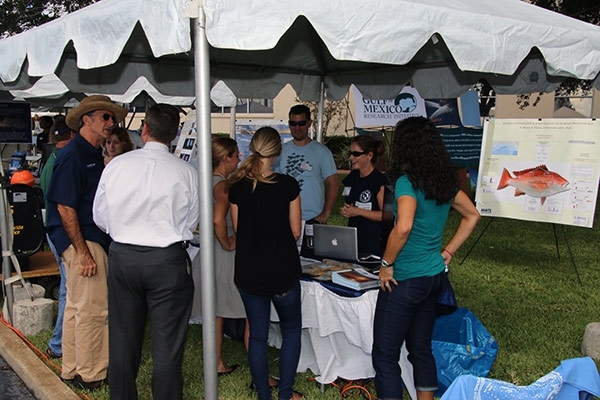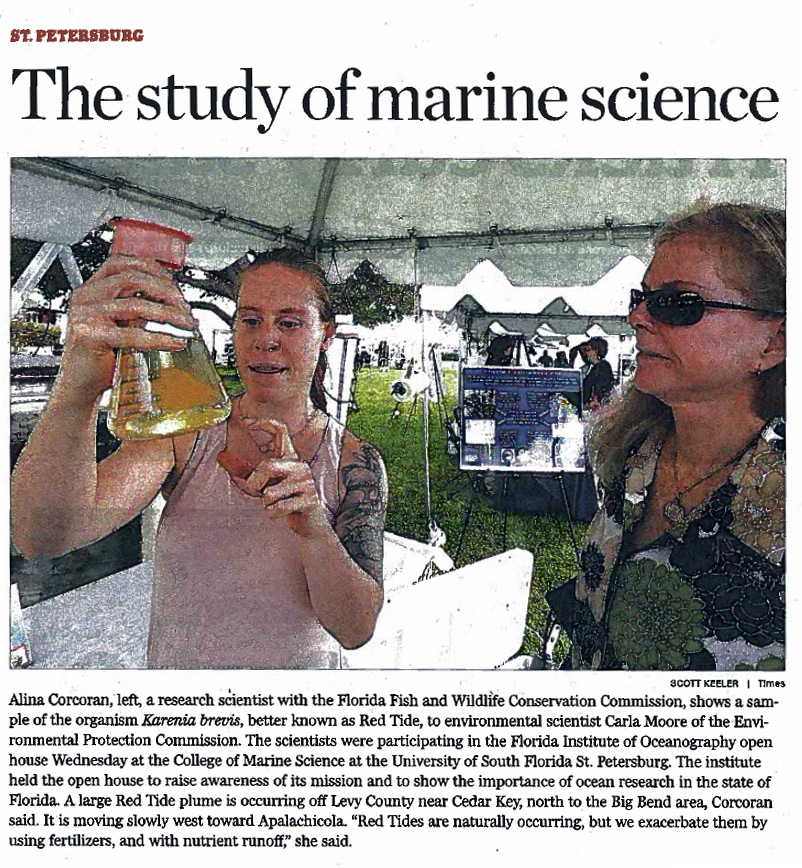 The Florida Institute of Oceanography (FIO) held its first Open House on October 1, 2014 on the University of South Florida's College of Marine Science campus.  This event educated guests about FIO's research and education capabilities, innovative technologies and productive collaborations among its 27 member institutions.  C-IMAGE, CARTHE and Deep-C participated in the event to update visitors on GoMRI funded research in the Gulf and how FIO is contributing to GoMRI's mission.
Visitors also were able to tour FIO's research vessels, R/V WeatherbirdII and R/V Bellows, experience some of the latest ocean technologies, and learn about the wide range of research, teaching and monitoring practices available to protect Florida's vital coastal waters.  Attendees included members of the Florida University System Board of Governors, President of USF, Judy Genshaft, Provost, Ralph Wilcox, and St. Petersburg Mayor, Rick Kriseman.
Florida seafood prepared by local chefs from 400 Beach Seafood & Tap House and the TradeWinds Island Resorts was served during the event to highlight the versatility and importance of Gulf seafood.