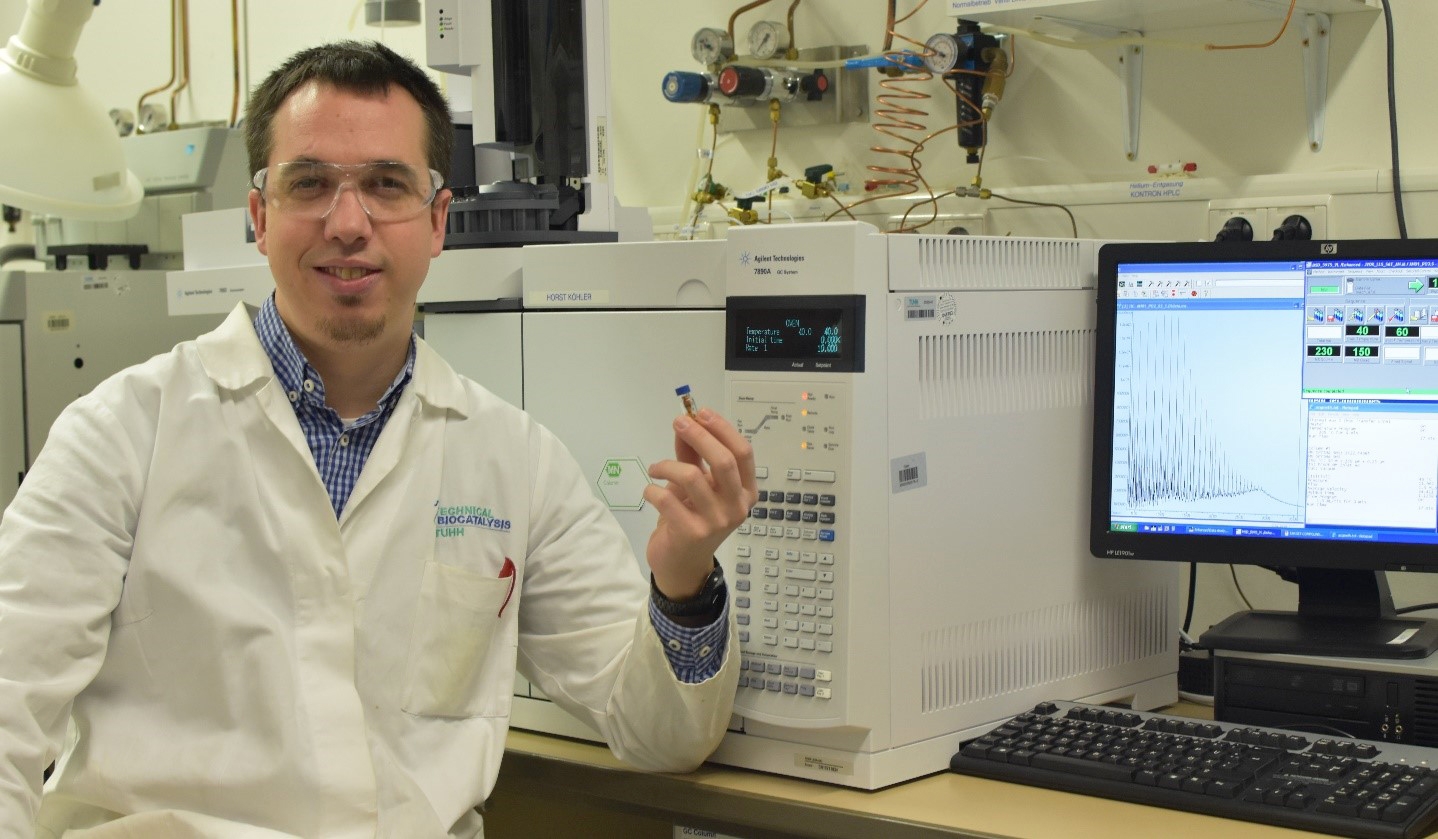 GoMRI Scholar-Grad Student Viamonte Puts Pressure on Microbial Oil Degradation
Our own Juan Viamonte, a PhD student from the Hamburg University of Technology-Institute of Biocatalysis, is the newest GoMRI Scholar.
Oil-degrading microbes require oxygen to metabolize oil compounds. Juan and fellow C-IMAGE graduate students Steffen Hackbusch and Nuttapol Noirungsee combine microbes collected near the Deepwater Horizon site with oil and seawater inside high-pressure reactors that simulate conditions at 1,500 meters depth and 4° C. Juan observes the oxygen consumption of microbes and monitors their biodegradation process. When oxygen depletion, he assumes that the microbes have consumed all the oil that they can.