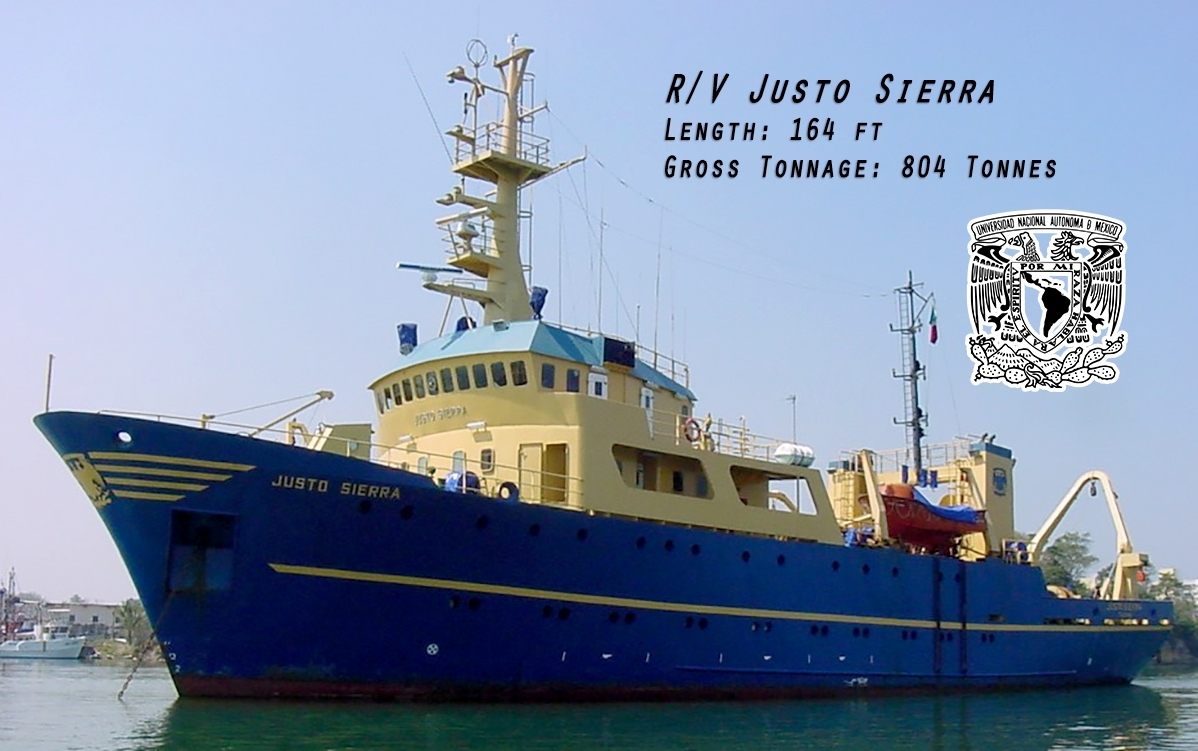 Mud & Blood Cruises study Ixtoc-I 35-years later
Researchers from the Center for Integrated Modeling and Analysis of the Gulf Ecosystem (C-IMAGE) are setting off on a cruise to collect sediment and water samples in areas affected by the IXTOC-I spill. The cruise marks the first time since these studies have been performed in over three decades.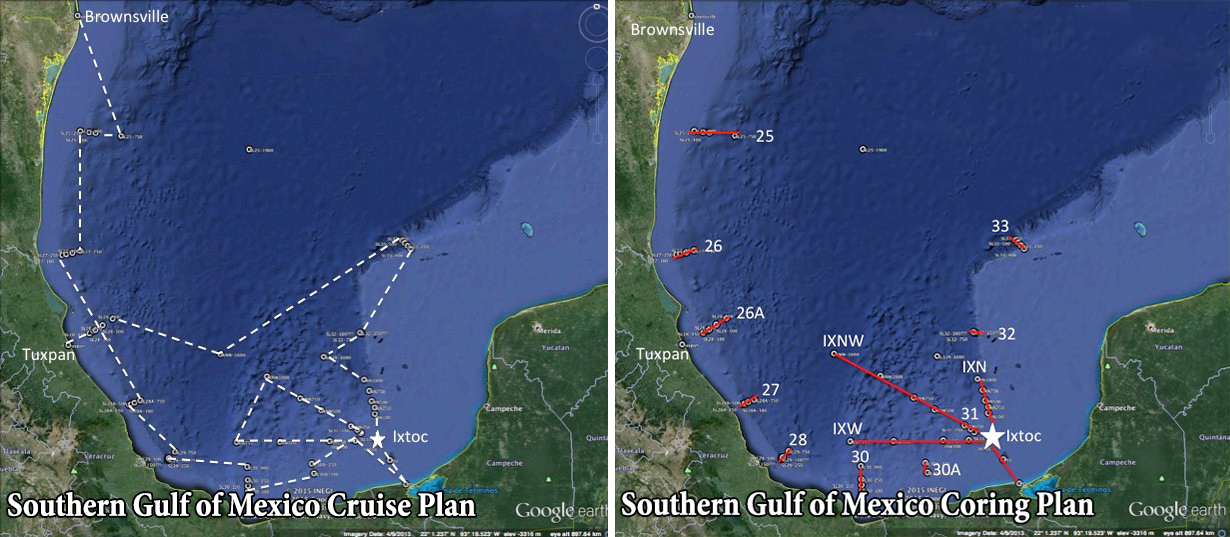 The IXTOC-I blowout occurred in the Bay of Campeche in the Southern Gulf of Mexico between 3 June 1979 and 10 March 1980, spilling an estimated 126M-210M gallons of oil into the Southern Gulf of Mexico.
C-IMAGE researchers will compare impacts of the IXTOC-I blowout to those of the Deepwater Horizon event. Preliminary studies of sediment cores from the IXTOC site provide evidence of a similar fate of oil between both gulf spills.
A combination of sediment cores and water samples will be used to study oil abundance, spatial distribution and fate, micro and macrofauna within the sediment – including foraminfera and burrowing worms, water column hydrology, and organic and radiochemistry changes as oils degrade in sediments. Water column hydrology will be collected using a CTD (Conductivity, Temperature, Depth) and a multi-sampler. The combination of sediment samples and water column data provides researchers with a holistic analysis from the sea surface to the seafloor.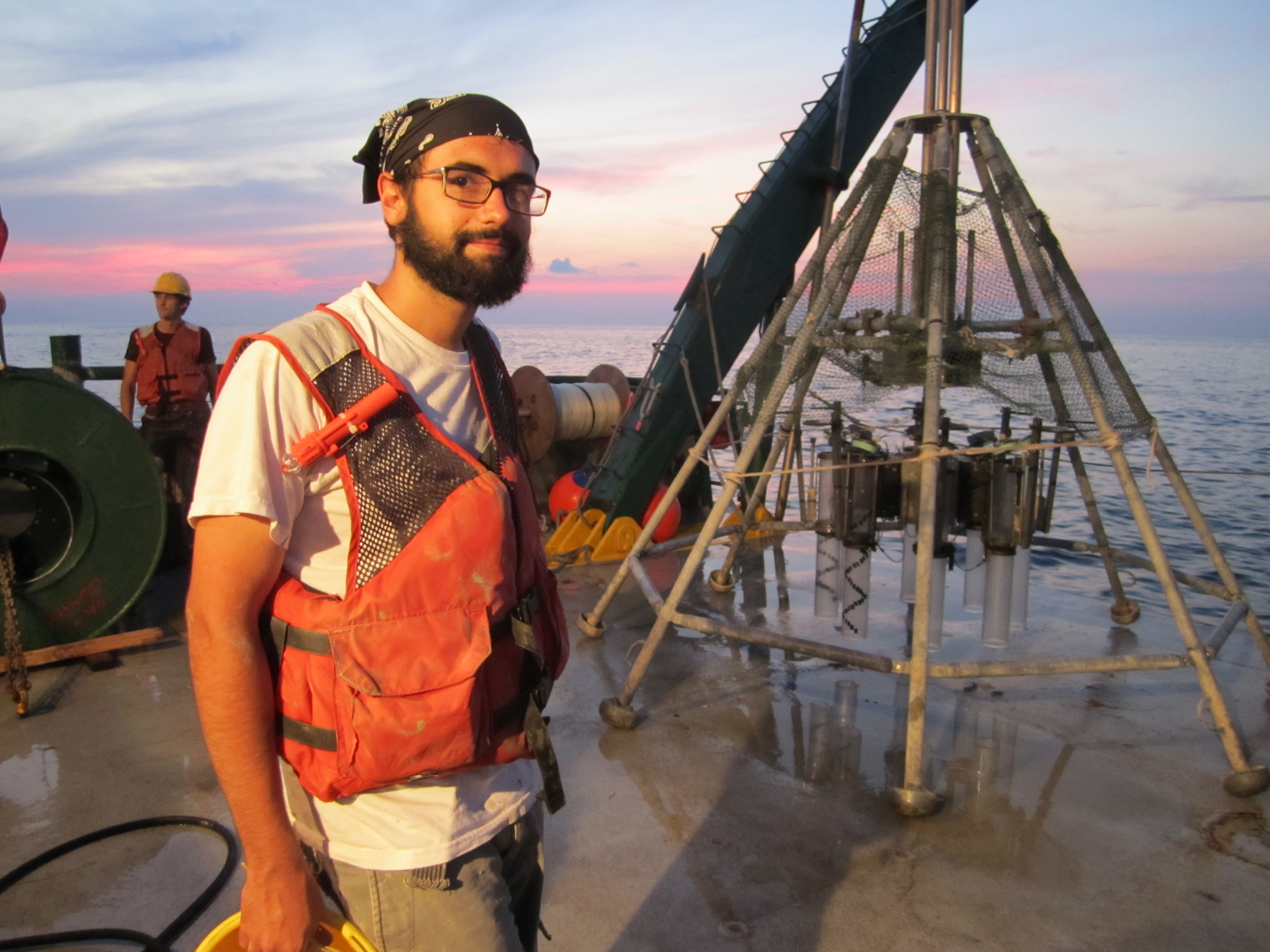 Cores from the IXTOC site "will help us characterize the long-term sedimentary record of the IXTOC event […] which will provide an analogous forecast for the Northern Gulf of Mexico, 30-40 years after the Deepwater Horizon event," says Dr. Patrick Schwing, the chief scientist on the upcoming cruise. Essentially, the scientists are looking for a timeline for the Northern Gulf of Mexico's recovery.
The cruise will mark the addition of Universidad Nacional Autónoma de México (UNAM) to the C-IMAGE consortium.
Joining the scientists from UNAM will be researchers from Penn State University, Georgia Tech, Florida State University, Texas A&M Corpus Christi, University of South Florida, Eckerd College, University of Calgary, and ETH Zurich.
Meet the Scientists:
It will be the first time many of the cruise members have done research in Mexico. "I can't wait to travel to a country I've never visited before and meet other students and professors who share similar passions that I do," says Devon Firesinger, a master's student at USF's College of Marine Science.
Dr. Schwing is also looking forward to practicing his Spanish. Overall, the scientists are excited to see what the largely unexplored IXTOC site holds in store. Travis Washburn, a PhD student from Texas A&M Corpus Christi, hopes that "we can limit the damage of future oil spills with the knowledge we get from this cruise."
The scientists will be on the R/V Justo Sierra for 13 days, leaving from and returning to Tuxpan, Mexico. Mind Open Media reporters Ari Daniel Shapiro and David Levin will use audio collected on board for a second round of podcasts about C-IMAGE research. They hope to capture the researcher's excitement as well as their many discussions and discoveries aboard the Justo Sierra.
---
Patrick Schwing, PhD

Post-Doctoral Research Associate, USF-College of Marine Science

Cruise Roles: Chief Scientist, Core Transfer, Processing & Storage

"People in the field of oceanography typically get into this field for the field work, and there is nothing quite like working offshore.  My favorite times are at dawn and dusk, when the seas are calm.  It can be other-worldly and absolutely beautiful." 

Travis Washburn

PhD Student, Texas A&M-Corpus Christi

Cruise Roles: Macrofauna Sectioning & Preservation

 "There is always work to do, and you really feel like you are accomplishing something important as you successfully collect samples."

Aprami Jaggi

PhD Student, University of Calgary

Ship Roles: Water Sampling & Filtration

"The Ixtoc waters represent oil water interactions at very low depths in a natural setting. The identification of an oil signature (if any present) in the waters long after the spill will shed light on the delivery of pollutants."

Samantha Bosman

Research Assistant, Florida State University, Dept. of Earth, Ocean and Atmospheric Science

Cruise Roles: Core Transfer, Processing & Storage

"I will be helping with collecting sediment cores and filtering water for particulate organic matter. Specifically, our lab is interested in tracing petrocarbon through the food web using 14C analyses."

Devon Firesinger

M.S. Student, USF-College of Marine Science

Ship Roles: Core Transfer, Processing & Storage

"Water column measurements coupled with sediment samples could provide insight on the future of the Deepwater Horizon spill.  How fast will the oiled sediments degrade, how will biodiversity change in the area and will wildlife be able to adapt to the great change in their habitats?"

Rachel Kalin

Undergraduate Student, Eckerd College

Ship Roles: Core Transfer, Processing & Storage

"I am looking forward to getting more hands on research experience on a Mexican vessel.  I am not looking forward to the heat, but I live in Florida so I am used to it."

 

Nicola Zenzola

Lab Technician, University of South Florida

Cruise Roles: Oxygen Probes & Micro Extrusions

"I am looking forward in meeting other scientists and also learning new collection and experimental methods. To prepare I am packing and excercising."
 Stay tuned to our twitter and facebook for more information regarding the Mud & Blood Cruises this Summer.
[social_share googleplus="no"]