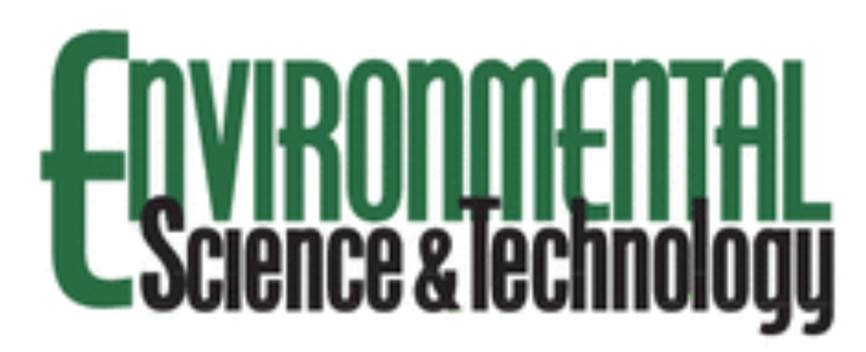 2nd Place Environmental Technology Paper of 2016
"In 2016, Environmental Science & Technology (ES&T) published approximately 1600 papers in diverse fields encompassing the full spectrum of environmental quality research. As a result of our rigorous peer review process, we know that every paper that we published was novel, substantive, and of high quality. But some papers were particularly memorable because they introduced important new ideas or applied cutting-edge tools to solve critical societal problems. To identify these noteworthy papers, we asked the journal's Editorial Advisory Board to rank approximately 100 exceptional papers identified by the our Associate Editors over the course of the year. From among the top-ranked papers, I chose best papers in the categories of Environmental Science, Environmental Technology, Environmental Policy, and Features. Ranking all of those papers was a tough job, and we are particularly grateful to tireless efforts of Professor Nathalie Tufenkji (McGill University), the chair of the selection committee, and the participating members of the Editorial Advisory Board."
The Journal Environmental Science & Technology has named our C-IMAGE funded paper on a thermodynamic model of the Deepwater Horizon oil spill as the 1st runner up (2nd best) Technology paper in 2016.
See the announcement here:
http://pubs.acs.org/doi/pdf/10.1021/acs.est.7b01464
This paper was previously selected as an ACS Editor's Choice paper, and was the July 2016, cover of ES&T. We would like to acknowledge the multi center efforts of the C-IMAGE and Deep-C consortia.