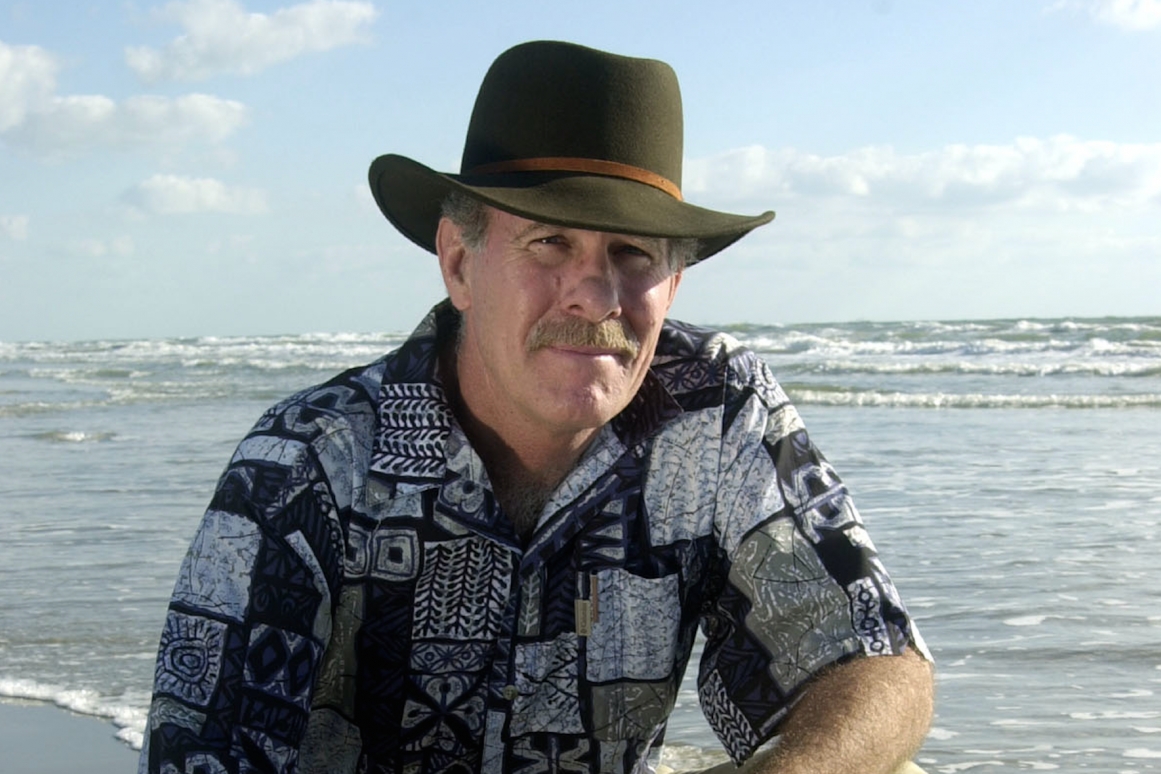 C-IMAGE remembers Wes Tunnell's impact on Gulf Studies
As a friend, colleague, and mentor, Dr. John "Wes" Tunnell will be missed by the C-IMAGE consortium and researchers across the Gulf of Mexico. His legacy is one that will have lasting impressions on the Gulf of Mexico and the people privileged to work with him.
Dr. John "Wes" Tunnell passed away after battling cancer on Saturday, 14 July 2018. Tunnell was a marine ecology and biology professor at Texas A&M University-Corpus Christi and an early orchestrator of the Harte Research Institute (HRI) for Gulf of Mexico studies. Within C-IMAGE, Dr. Tunnell provided a foundation to expand our oil spill studies to include the entire Gulf of Mexico studying the decade-long impacts of the 1979 Ixtoc I oil spill to compare with the Deepwater Horizon oil spill.
The Tunnell Trek

C-IMAGE studies expanded into the southern Gulf of Mexico with a Return to Ixtoc expedition in 2015 aboard the B/O Justo Sierra operated by UNAM. But the coastal impacts of the 35-year oil and tar from the Ixtoc I oil spill was a key component not yet studied. Dr. Tunnell studied the impacts on coral reefs, mangroves, and rocky shorelines following the Ixtoc I spill in the 1970s and 1980s. His knowledge and experience in the region was passed along to a group of researchers who traveled along the coasts of the Veracruz, Tabasco, Campeche and Yucatan states in search of remaining Ixtoc oil. The resulting expedition was named the Tunnell Trek to honor the work Dr. Tunnell's career encompassed.
Tunnell Mound
In Fall 2015, an area located on the upper continental slope south of Louisiana was named Tunnell Mound by the United States Board on Geographic Names this fall.
"It is a great honor and privilege to have something in the Gulf of Mexico named for me and my work. It is a good example of how collaborative work and sharing of data can pay off in the long run," Tunnell said at the time. For more information about the naming, visit our article here.
Thoughts from around C-IMAGE
Steve Murawski, C-IMAGE Director:
While I knew Wes by reputation for many years, it was not until 2014 that I got to work with him on projects in the Gulf of Mexico. He took a cold call from me and was at once intrigued by the prospect of re-activating his research, originally conducted in the early 1980s, on the IXTOC-I oil spill in Mexico. Since then all of us at C-IMAGE have come to know the warm, generous, funny, inspiring man that Wes was. He literally opened many doors for us in the international Gulf of Mexico research community, and we are forever in his debt. Always a mentor, his legacy will inspire many more generations of marine scientists.
Sherryl Gilbert, C-IMAGE Assistant Director:
This weekend, we learned that our colleague and friend, Dr. Wes Tunnell had passed away from a long term illness. My thoughts immediately turned to his family, both his immediate loved ones, and his larger Harte Institute family, and expanded to his even larger family of those who share a love and respect for the Gulf of Mexico. We all lost a tireless advocate for the Gulf, one with a deep, soft spoken voice, fit for storytelling. Of those, he had many. I consider myself lucky to have been able to hear some of them, of his travels through Mexico, his "Tunnell Trek" during his Ixtoc studies, and of his time spent with his wife and family at his favorite hacienda. We share our deepest condolences with this family, and promise to keep his legacy alive by working to advocate for our Gulf of Mexico community.
Benjamin Prueitt, Communications & Marketing:
Although I only met Dr. Tunnell once, it will be something I remember for the rest of my life. It wasn't that anything unforgettable happened, but the way he listened to others that I will look back on. As a fellow Gulf resident, I shared some of my hopes and goals – both personally and for the future of the Gulf – and he listened. He may have not had much time left, but he took that time to listen what I had to say. This lesson of finding the important of other, whether intentional or not, is what I will remember most about Wes.
The Loop podcast features Wes Tunnell sharing his experiences in the 1980s after the Ixtoc I spill.