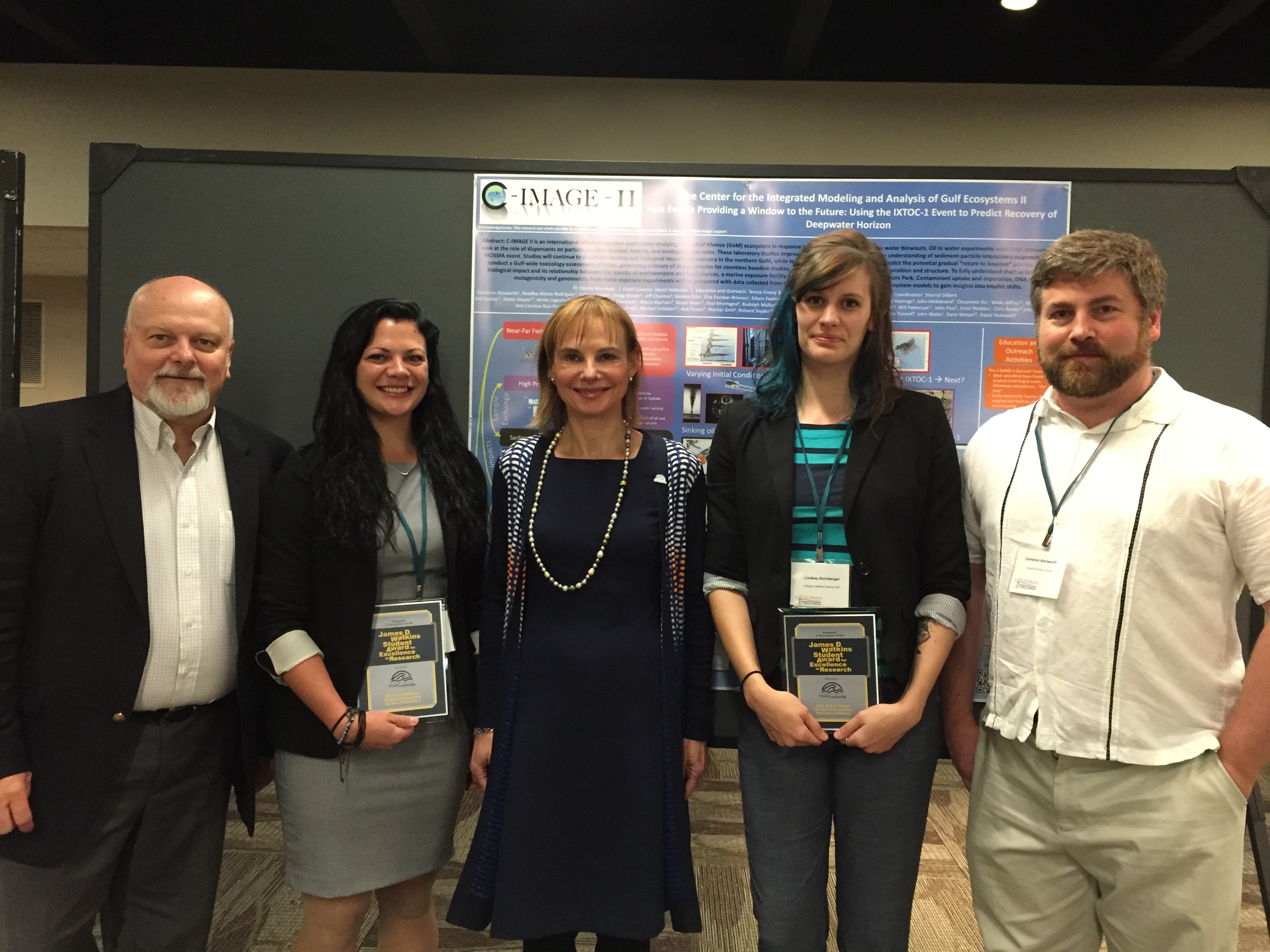 C-IMAGE students receive James D. Watkins award
Last week at the Gulf of Mexico Oil Spill and Ecosystem Science Conference, two of our C-IMAGE students were selected to receive the Admiral James D. Watkins Award.  The James D. Watkins Award is presented only when the highest standard of merit has been proven and recognizes those who have distinguished themselves as champions of ocean science through sponsorship of legislation, development of sound ocean policy, or promoting federal investment to advance the field of oceanography.
We couldn't be more proud!  Kristina Deak is a PhD student of Dr. Steve Murawski, and Lindsey Dornberger is a PhD student of Dr. Cameron Ainsworth.