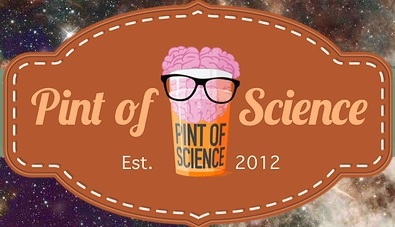 Our researchers Dr. David Hastings and Dr. Lauren McDaniel will share their research with the beer-drinking public on May 25, 2016 at The Amsterdam in St. Petersburg, FL. Reserve your tickets now!!
AND NOW FOR THE GOOD NEWS ABOUT CLIMATE CHANGE
David Hastings (Professor of Marine Science & Chemistry, Eckerd College)
We all know the bad news on climate: It's getting hotter, wetter, drier, with more bad storms. Sea level is rising; drinking water is salty, oceans are acid, and corals are dying. What we don't hear is the good news. The price of solar and wind energy is plummeting. Solar is equal or cheaper than fossil fuel in 78 countries. Banks see renewables as a good investment. China is doing the right thing. Greenhouse gas emissions have likely peaked in the energy sector. While the bad news about climate change is real and scary there is also good news. Come hear about the real world solutions.
DETERMINING BIOLOGICAL IMPACTS OF OIL SPILLS
Lauren McDaniel (Adjunct Professor of Biology at USF Saint Petersburg)
Production and transport of petroleum products is part of our energy hungry world and oil spills are one unfortunate consequence. The Deepwater Horizon Oil spill was unparalleled among environmental hydrocarbon releases, because of the tremendous volume of oil, use of dispersant, and depth at which this occurred. Six years afterwards, investigation continues into potential long-term effects of the spill. I will discuss some past and future research used to assess the potential for genetic damage within the ecosystem as a result of exposure to oil and dispersant.