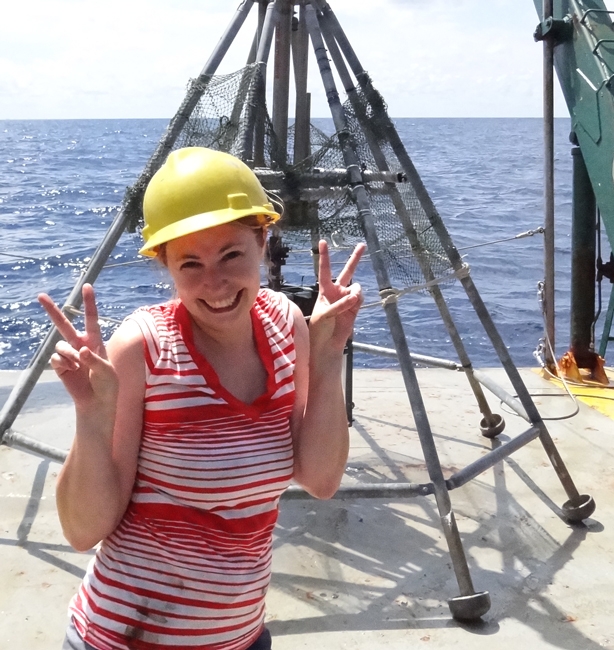 PhD student Rohal wins TAMUCC 3-Minute Thesis
Melissa Rohal, a PhD student under Paul Montagna at Texas A&M-Corpus Christi/Harte Research Institute, placed first among PhD candidates at the 3 Minute Thesis competition in Corpus Christi. Contestants have three minutes to share the significance of their work and findings, something which would normally take about an 45 minutes to an hour.
Rohal analyzes the ecosystem services of worms and other invertebrates (meio- and macrofauna) living in the Gulf's sediments. These creatures provide the base of the food web across the Gulf, with some communities more heavily impacted than others after Deepwater Horizon. Melissa is working closely with our task 6 members to model and anticipate changes to ecosystem services provided by these invertebrates.
Melissa will compete at the regional competition in March 2017 at the Conference of Southern Graduate Schools. Congratulations Melissa!