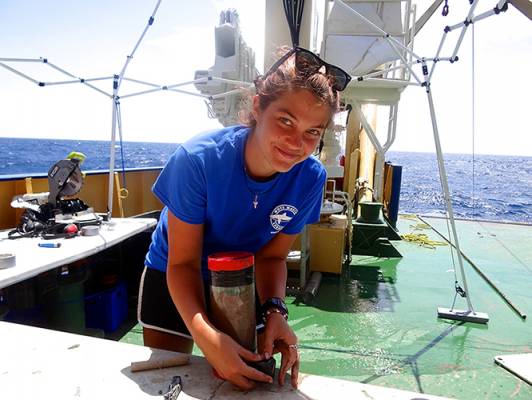 R/V Justo Sierra Log-Rachel Kalin
4 August 2015: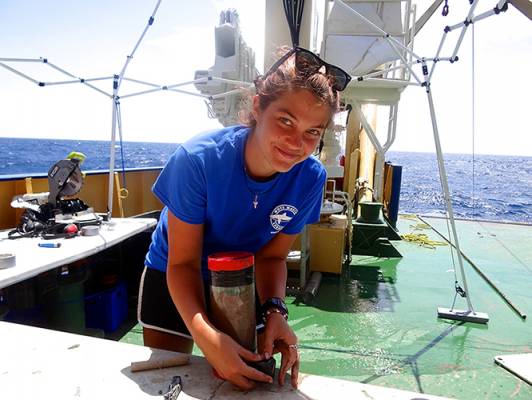 It is August 4th and days are already starting to blend together. Time is only relative to mealtime and deployment times.
My name is Rachael Kalin and I am part of the core transferring team. I am a student at Eckerd College and am the lab technician for Dr. Gregg Brooks. We work with short-lived radioactive isotopes, namely 210Pb, in order to determine sediment ages within the past ~100 years. We also determine texture and composition of the sediments using grain size and carbonate analyses.
Today was probably my favorite day aboard the R/V Justo Sierra so far.
David Levin from Mind Over Media and USF's own Joel Ortega joined us for the morning and afternoon, which was a nice change of pace. Luckily all of our deployments went off without a hitch. To blow off some steam after our deployments we played some catch with a ball of mud and a mud fight broke out. On transit to out next site we saw dolphins and rays on the bow. We still have a few hours of transit left until out next site, so I'm going to catch a quick nap before an eventful night.