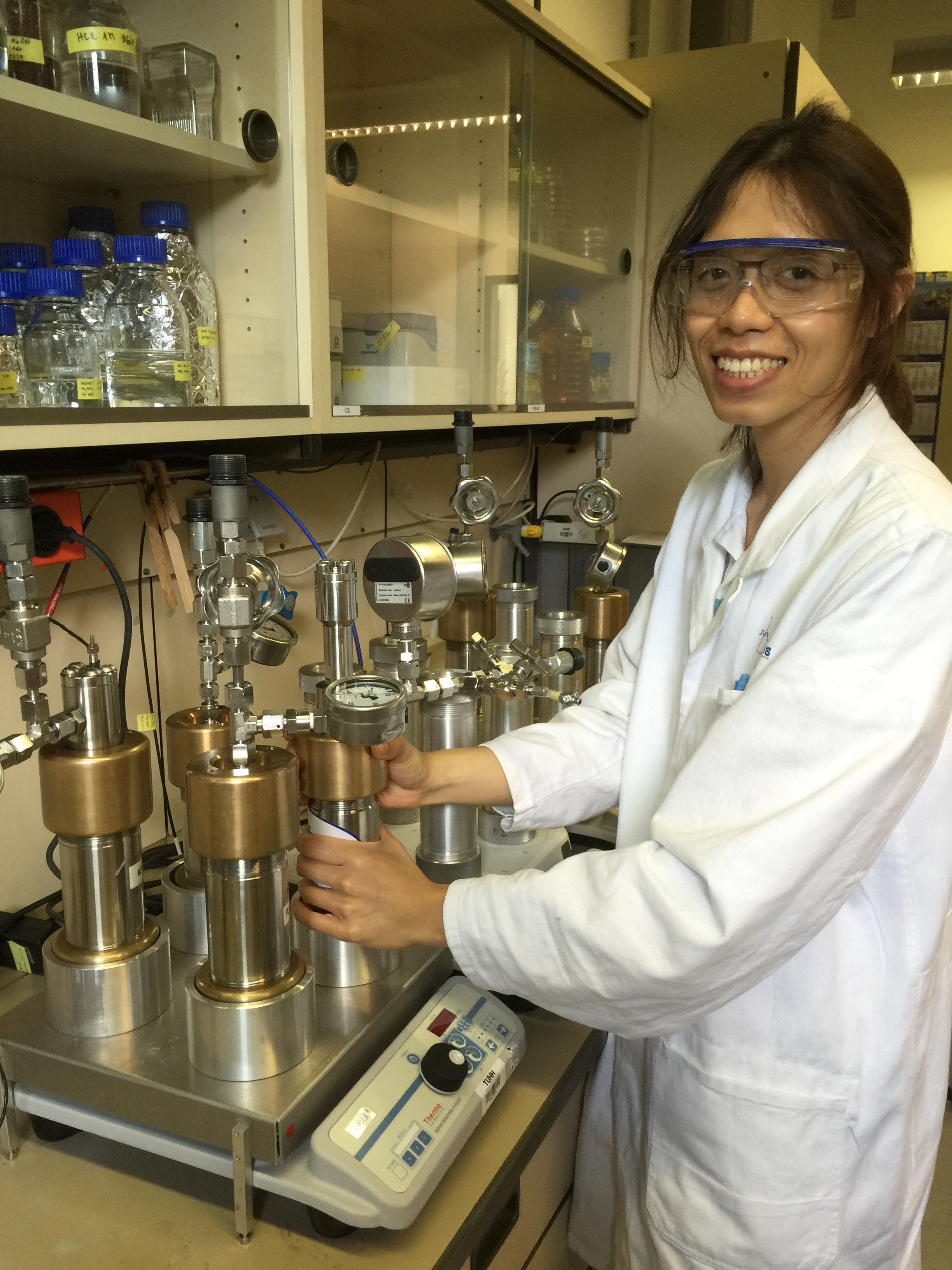 Nuttapol Noirungsee, C-IMAGE Student of the Month, September 2015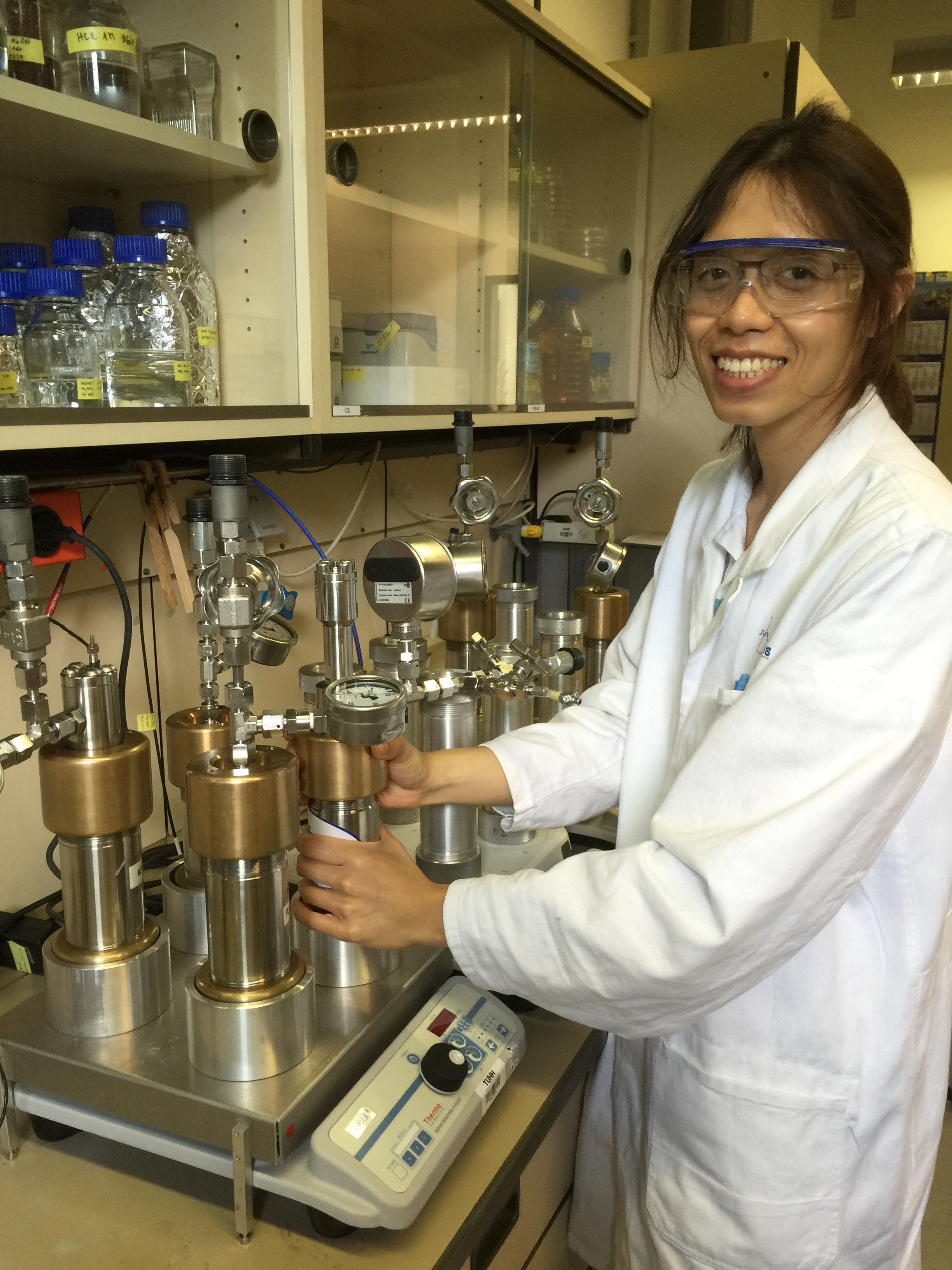 Nuttapol "Ice" Noirungsee studies biodegredation of methane and methane-oil mixtures at high pressure and low temperature as a PhD student at Technical University of Hamburg-Harburg (TUHH). The name 'Ice' originally comes from his parents (a Thai tradition for given nicknames), but his colleagues from TUHH think it is for the German high speed rail, the InterCity Express, for his walking speed around the lab and campus.
His interest in oil science began through an undergraduate scholarship through Mahidol University where he traveled to met TUHH researchers Rudolf Müller and Ana Valladares Juárez. Keeping in touch with Müller and Gabriela, Nuttapol found an exotic project involving the biologiy and chemistry of petroleum-degrading bacteria. "I was so thrilled that I will know how it feels when building a reactor and talking about oxidizing methane with a monooxygenase!" Nuttapol said. Over the past few years, Nuttapol's research has continued to progress and support the goals of TUHH and C-IMAGE.
We asked Nuttapol more about his interests in oil science and how his research contributes to that of TUHH and C-IMAGE.
We hear you have a unique nickname, could you tell us more about it?
It is "ICE." I would love to say that it stands for "Intercity-Express," a famous high-speed train in Germany, and my colleague gave me this nickname because I always walk so quickly in the lab corridor with a trolley full of high-pressure reactors as if I was the train that are always fast and on time. But that is not true.
Actually, the group did not give it, but it is given from my parents. Almost all Thai people have a nickname, which parents arbitrarily choose. Did my parents foresee that I would be doing a PhD in Germany so they took the name from the train and gave it to me? I fear the truth.
I let my colleagues call me ICE because it is easier for both parties: easier to call me and easier to recognise that I am being called. Nuttapol Noirungsee was transliterated from Thai into Roman script. And this is where the problem arises, there are many languages that use Roman alphabet, and they pronounce them in different ways, especially the vowels.
For example, German speakers pronounce my last name as "Noi-rung-say," with fricative Zäpfchen or Zungenspitze "r" sound, whereas English speakers call me "Noi-rung-see" with probably curled back tongue "r." Try to pronounce my name in the way you think it is. You will find the correct pronunciation somewhere within this article. (That means you have to read the whole thing.
What initially interested you in studying oil spills with TUHH? What path did you take to make it to where you are now? Bachelor's degree, Master's degree?
During my bachelor's degree, I got a scholarship from Mahidol University to study petroleum-degrading bacteria at TUHH. I met Professor Rudolf Müller and Ana Gabriela Valladares Juárez (she was a PhD student at that time) and we keep contact ever since.
Most of the people working here [TUHH] were biochemists and chemical engineers, and they talked about something interesting but completely exotic for me.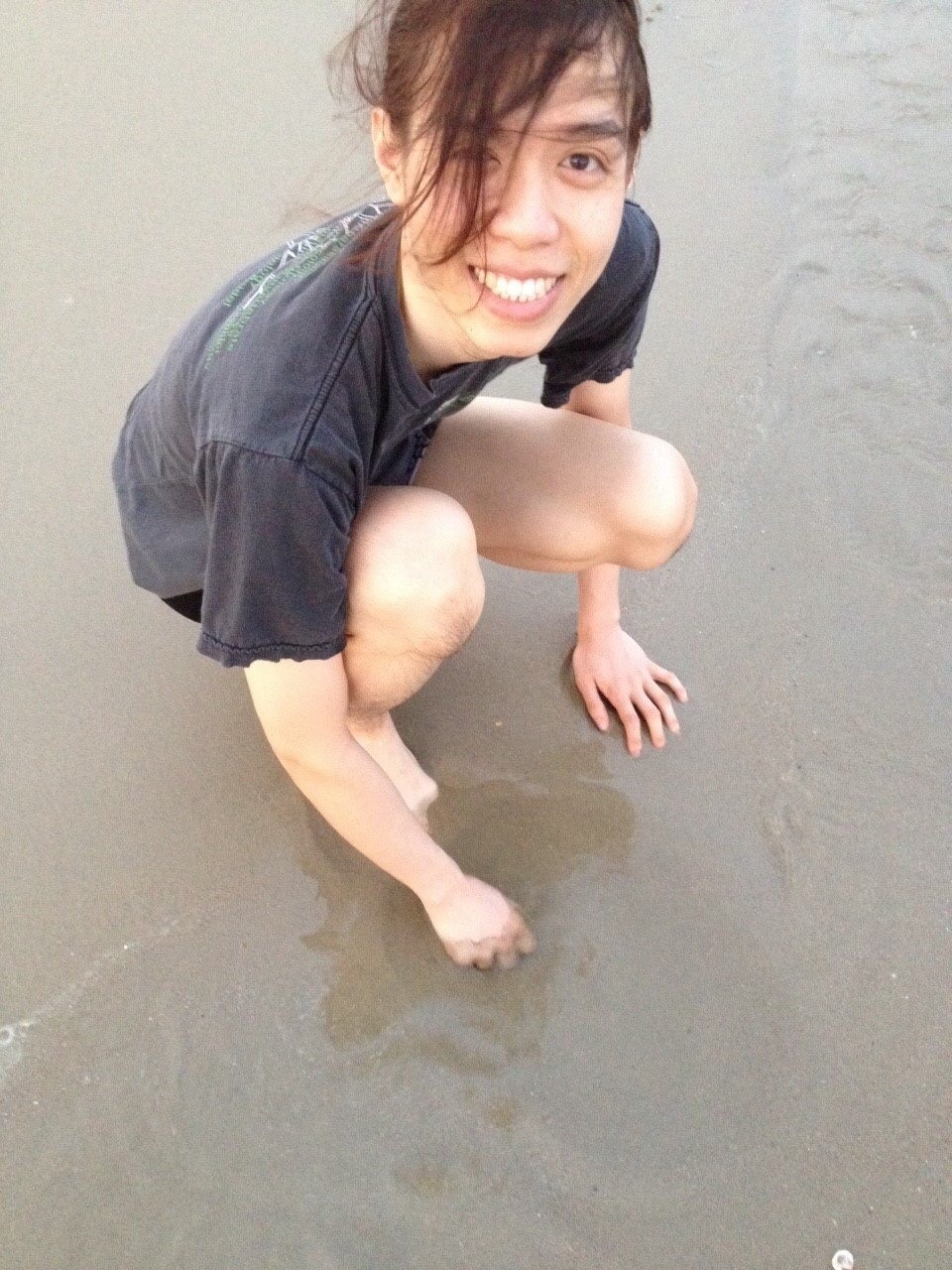 I was a biologist who enjoyed using dichotomous key to identify shell and reciting plant and animal morphological terms for fun, while they talked about building a reactor and co-oxidizing substrate by monooxygenase enzymes from fungus without having the fungus itself (I have never seen it in this lab.)
After I got a Bachelor's degree in Biology, I decided to do a Master's degree in Environmental Biology, drifting farther away into a pool full of green algae photosynthesizing under a bright light of the aging sun, leaving that experiences bubbling in a multiphase fermenter of memory.
Then I got a scholarship from the Royal Thai Government. It was my chance to come back and taste what I had left for six years in the fermenter. Will it become bitter or better? I wondered. So, I contacted Professor Müller and Gabriela and they told me about project from the deep sea. I was so thrilled that I will know how does it feel when building a reactor and talking about oxidizing methane with a monooxygenase! (But from bacteria, and I will see them this time)
What is your research focused on, how will your results contribute to improve understanding of oil spills? What research tasks are you doing today?
The aim of our group is to simulate the biodegradation during the DWH blowout at deep-sea conditions in the laboratory. So far, only the degradation of mineral oil has been examined. However, during the blowout a lot of methane was released into the deep sea, and the fate of this is only poorly understood. Therefore, my task is to study biodegradation of methane and methane oil mixtures at deep-sea conditions in the laboratory, which means high pressures and low temperature. At the moment, I am setting up high-pressure reactors, in which we can incubate bacteria or sediments with methane or methane oil mixtures. At the same time, I am trying to install a continuous measurement system for methane at high pressure, which is not commercially available. For example, I have ordered IR-LEDs, which I will test whether they implode under pressure or not. If not, I will try to use them as light source for infrared measurements of methane under pressure. At the moment, I am also learning, how to grow the methane degrading bacteria, which I want to use under pressure.
The results of my work should help to understand, what happened to all the methane during and after the blowout, and the degradation rates obtained at deep-sea conditions in the presence of oil, should be much closer to reality than the data used so far, which were obtained at ambient pressures and higher temperatures. Therefore, my data should help to improve the models predicting the consequences of a spill.
Ah! And my name is pronounced /nátthàpon nɔ́ːjraŋsǐː/ with trill "r." Did you get it right?