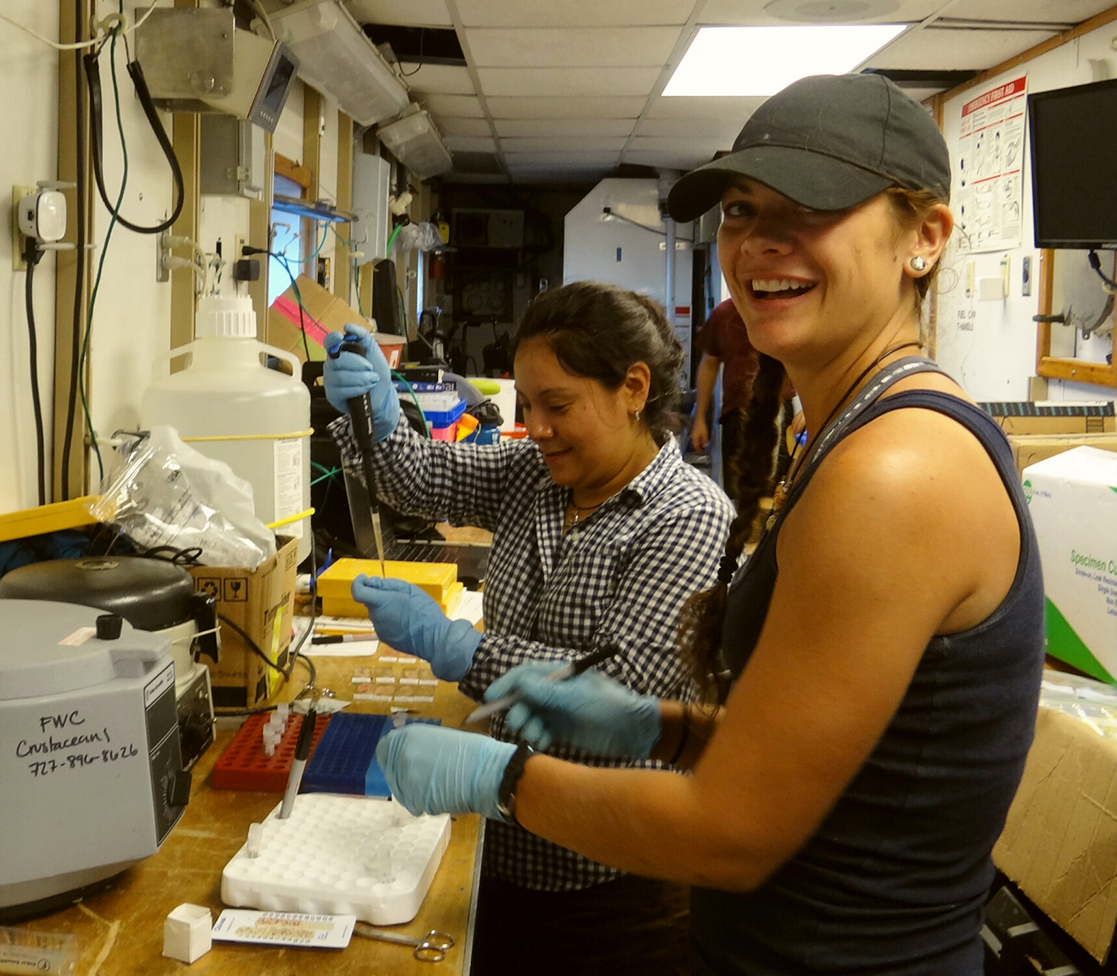 R/V Weatherbird Blog-Kristina Deak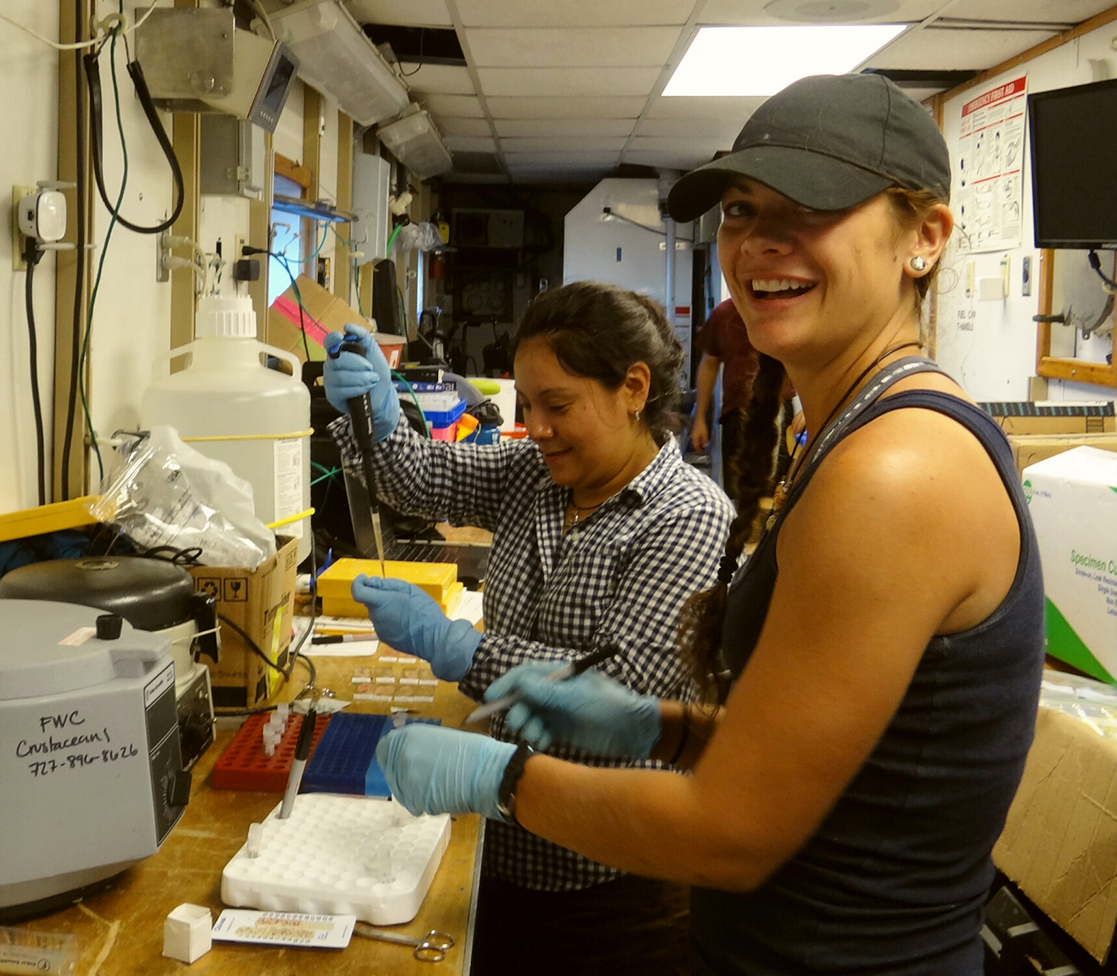 Hi! I'm Kristina Deak, a PhD student with Dr. Steve Murawski at the USF College of Marine Science. This is my fifth year at sea with the Mud & Blood expedition collecting fish with Dr. Murawski.
I primarily study golden tilefish, a demersal fish that loves to make burrows out of mud. This makes them a particularly attractive species for oil spill research, because they make their homes in the oiled sediment and then remain close by for the majority of their mature lives, leading to continual exposure to contaminants in the vicinity.
While there are many different biomarkers scientists can use to determine the health status of a fish, they are not always descriptive on their own.
Therefore, my PhD will investigate an extensive suite of biomarkers to determine genotoxicity, immune status, and oil metabolism in Golden tilefish from throughout the Gulf of Mexico.
I'll also be conducting a transcriptome study, to identify novel genes that are expressed differently in fish from both pristine and contaminated areas.
In addition to the Gulf of Mexico studies I am collaborating with Mote Marine Laboratory and their Exotoxicolgy trials.