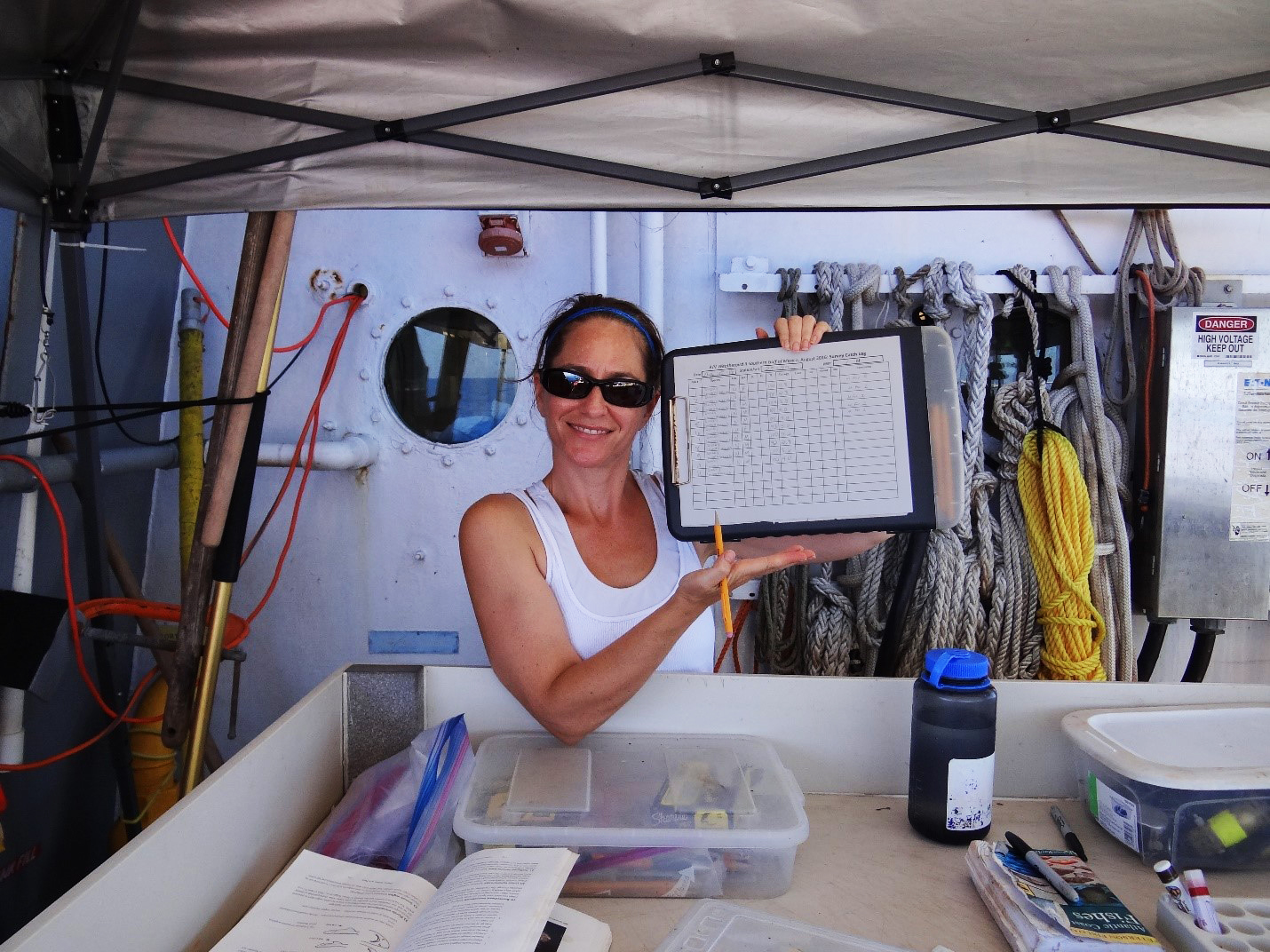 R/V Weatherbird Log-Sherryl Gilbert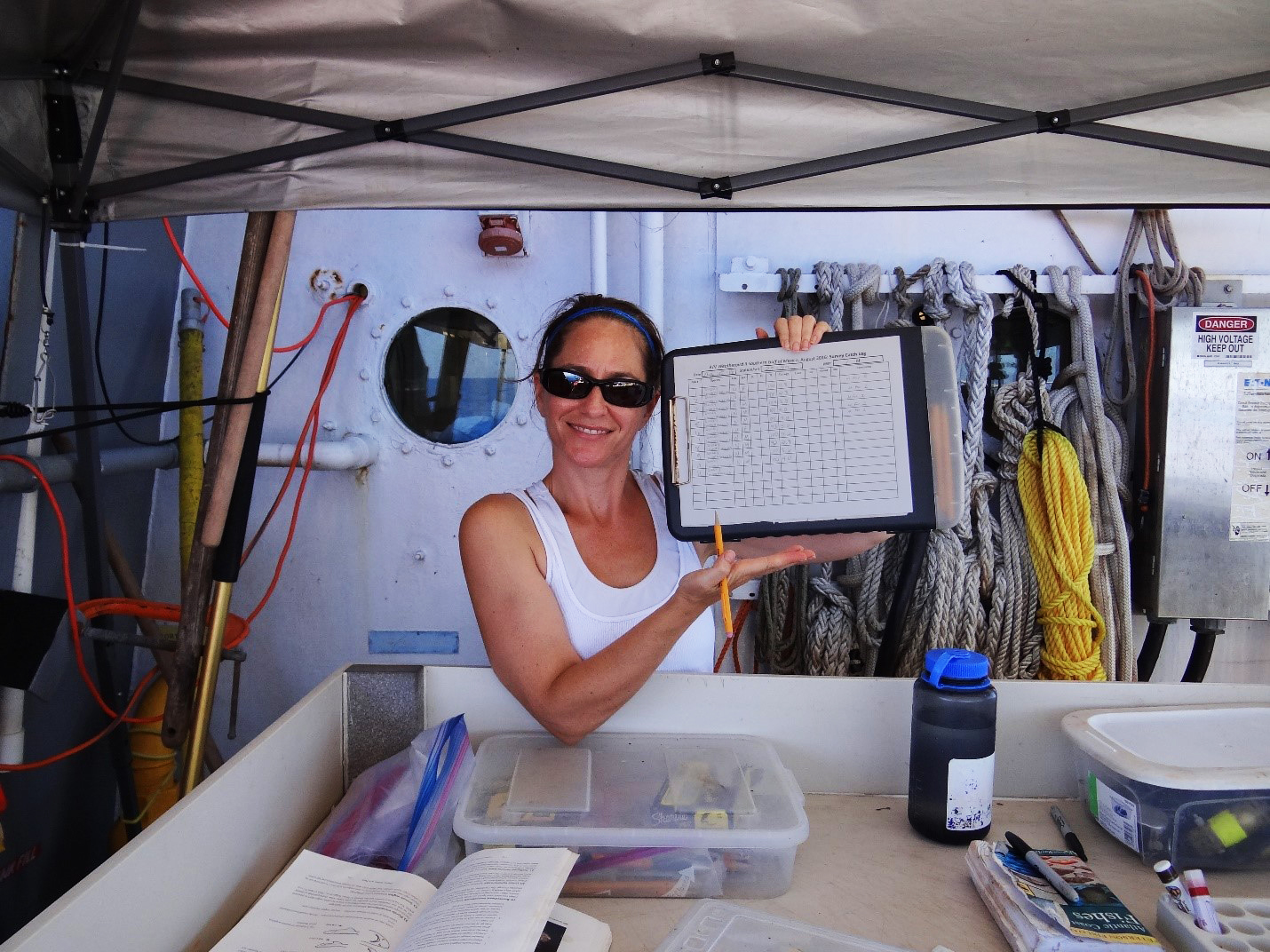 My name is Sherryl Gilbert and I am the C-IMAGE Program Manager. On August 17th, I flew into Poza Rica, Mexico to meet my fellow C-IMAGErs just as they were two weeks into their Gulf Wide Fish Survey of 2016.
We are three days into this particular 10-day leg that left Tuxpan, Mexico on August 21 and will arrive in Corpus Christi, Texas on September 1. I am fortunate to have the opportunity to get away from my more standard C-IMAGE duties and help our students and scientists collect the pieces of this incredible dataset.
This is not my first fish cruise with C-IMAGE, and not my first experience being in the field. Before working with the GoMRI, I had been a field oceanographer for almost 15 years. I spent my time testing oceanographic sensors in different marine environments which allowed me to spend time on or in the water all over the country, from Chesapeake Bay, Maryland to Seward, Alaska. In these ten years of taking oceanographic samples, there was one thing that was vastly different from my time in the C-IMAGE cruises…. I never took biological samples.
I'm not going to lie. Being front and center for the "Blood" part of our "Mud and Blood" cruises is not easy for me. Scientists sample blood, liver, bile, muscle, eyeballs, and otoliths. The term "sample" takes on a more sterile meaning than the reality of what actually happens on deck. Once the fish is "sampled" there is almost nothing left. It's a relatively quick and thorough process.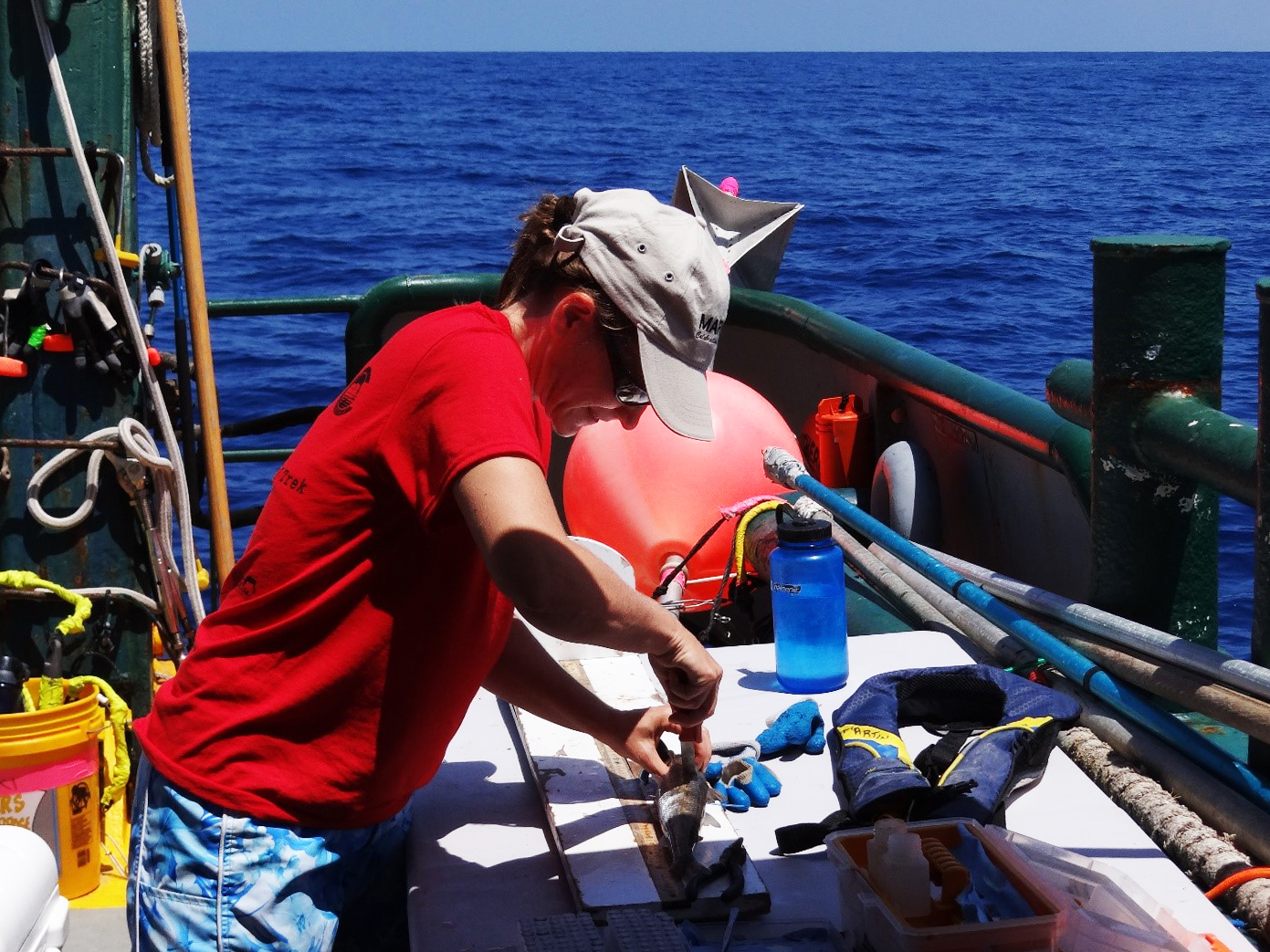 In my position within C-IMAGE, I have a comprehensive understanding of all C-IMAGE objectives, and I am consistently self-assured that this is all necessary. We need to assess how living organisms interact with their environment. How can you begin to assess and protect an ecosystem if you know next to nothing about it?
This is the long-standing paradox of natural sciences; sacrifice a few for the greater good. Historically, the Gulf has been understudied, and our Gulf wide survey will provide a much needed knowledge base of fish populations, distributions, and conditions all around the Gulf.
During these cruises, my main duties are to document. I log each fish as it comes on deck; length, weight, sex. I list the material that is collected for analysis and note any abnormalities in the fish. When there is down time, I am also cutting bait, and tying hooks. I think I am one hook per 10 tied by the veterans on the boat. I also do a lot of photodocumentation of fish.. AND PEOPLE!