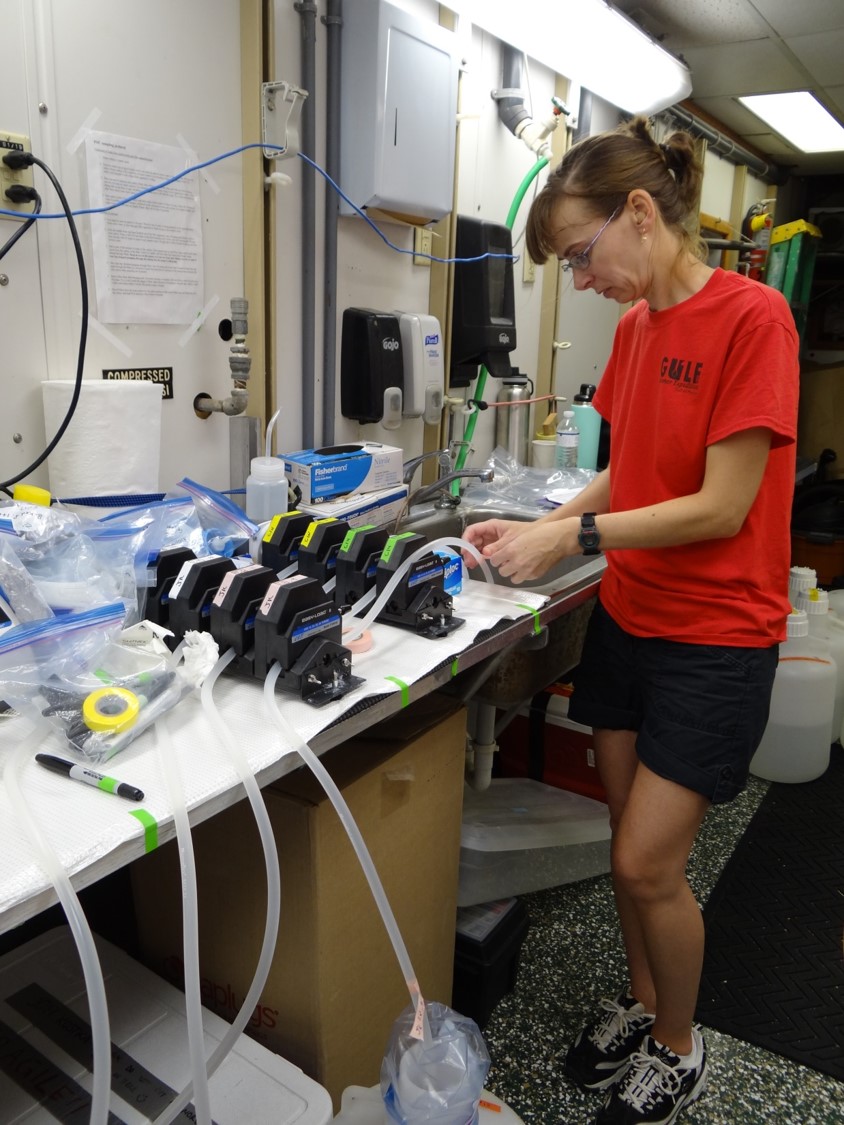 R/V Weatherbird Blog-Sam Bosman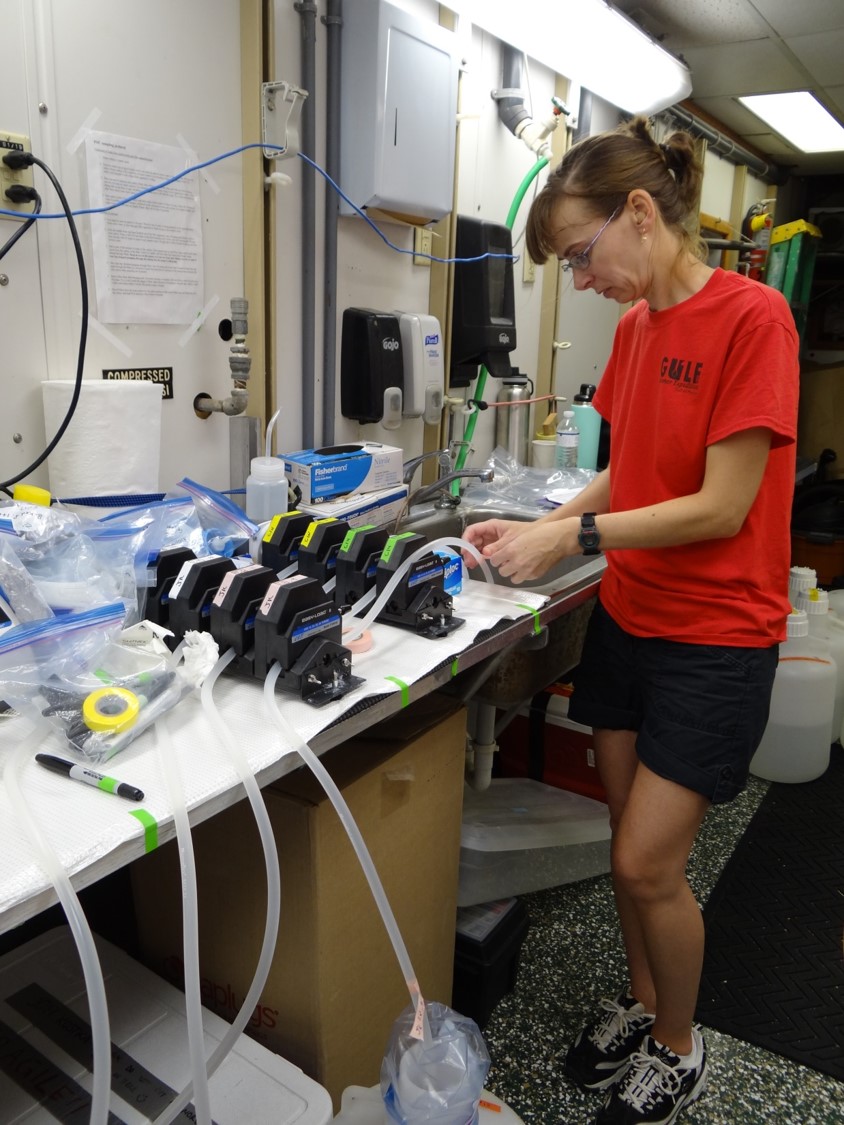 In 2008 I moved from the east coast of Canada, where I finished my Master's degree in Science, to Florida to start my career at Florida State University. I had never imagined that I would still be here after what was supposed to be a three year contract, and be a part of a large oil spill project working with researchers from several institutions across the United States, including international institutions. Since the oil spill in 2010, I have participated on approximately 10 research cruises in the Gulf of Mexico, including a couple of cruises along the coast of Mexico and a cruise to the coast of Cuba. Each cruise has been unique with the opportunity to work with different people and explore new sampling grounds. The most interesting cruise was the Cuba cruise where we sampled areas we had never sampled before and truly put our sampling gear to the test. In addition, we worked with some amazing people from Cuba.
During this cruise, I will be collecting mud samples through the use of the multicore and grab sampler. I will also be collecting water using a niskin bottle rosette with CTD and filtering the water for particulate organic carbon. Our lab is interested in conducting stable and radiocarbon analyses on the mud samples and particles collected on the filters.
Petro-carbon in oil is depleted in radiocarbon and provides a unique tracer that we can use to find evidence of oil in mud and other types of samples. We are currently working on maps of the current isotopic signature of core top/surface sediment and suspended particulates collected from filtered water. The results from the samples collected from the Cuba cruise this past May and from this current cruise will aid in the completion of our maps.
As this cruise comes to an end, I am a bit sad as this our last cruise of our seven year project. However, I am honored to be a part of this large multidisciplinary team of extraordinary researchers working together on a long term project.