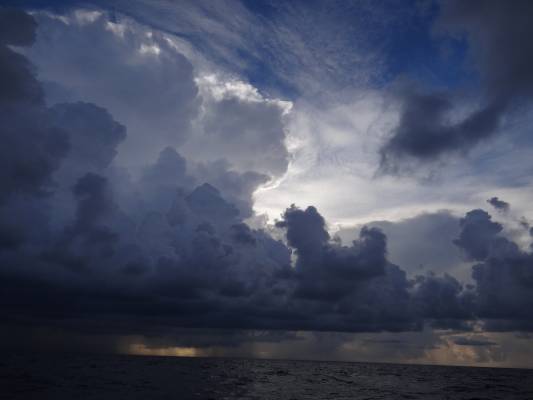 R/V Weatherbird Log-Alejandra Mickle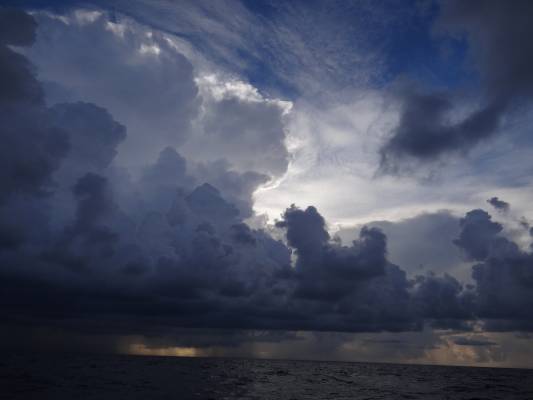 "This research cruise is my 8th cruise in the GOM; my 4th aboard the R/V Weatherbird II but only my third cruise sampling sediments and using the CTD.
My overall research interest align w/ the biology and ecology of deep sea fishes and, for the most part, my trips to the GOM involve longlining for deep sea telosts & elasmobranchs. However, this time, my advisor Jeff Chanton, asked me to help out and represent him on this Mud and Blood curse. I was happy to help! I always.. or almost always, enjoy time at sea!
Although I have been on cruises to collect sediment cores and CTD samples in the past, I have always only been involved with the retrieval and collection of samples-never with the deployments of the multicorer. This time, I had the opportunity to be a part of the deployment operations and was able to learn how things need to be set up on the machine before it goes out to sea, adding another tool to my skill-set field work.
Even when this trip had no direct involvement with my research it is always great to come aboard the Weatherbird (last time was 2012). The crew is always fantastic and extremely helpful and Thomas' meals are delicious! It was also great to work with on all female science crew. These women work really hard, often through the night to collect samples that will provide valuable data for their research. Most importantly, It is really enjoyable working with them and seeing them all work together for the advancement of science."