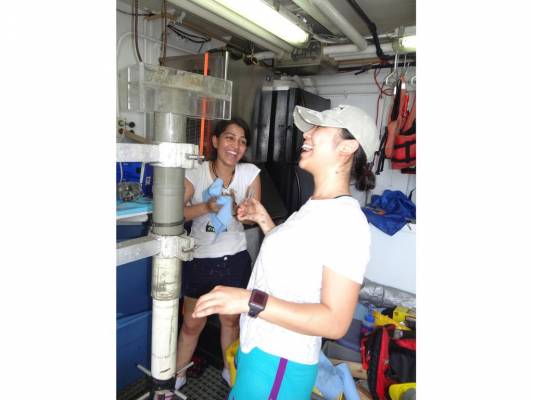 R/V Weatherbird Log-Boryoung Shin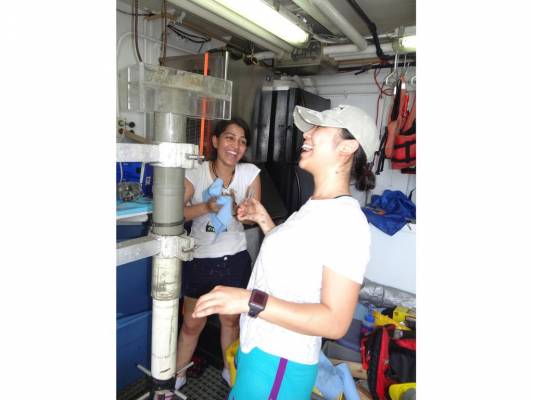 It has been a week on R/V Weatherbird for 'Mud and Blood' cruise. We have been lucky to have nice weather and successful core sampling. I've collected top 10 cm sediment samples and sea water samples to use for cultivation experiments. I also sectioned core sediments in fine scale from a few sites to analyze microbial community in sediments by depth.
This cruise has been really impressive because we have female students only and we really have showed 'girls' power' by great teamwork. I am excited to meet other people on second leg and I hope it will go smoothly as well.
Boryoung is a PhD student at Georgia Tech, a member of
Joel Kostka's lab
. Shin studies anaerobic respiration coupled with hydrocarbon oxidation of bacteria within Gulf of Mexico sediments.
Photo: Aprami Jaggi (PhD Student, University of Calgary) and Boryoung Shin (PhD Student, Georgia Tech) share a laugh while processing a sediment core from the northern Gulf of Mexico. Photo: Elizabeth Herdter