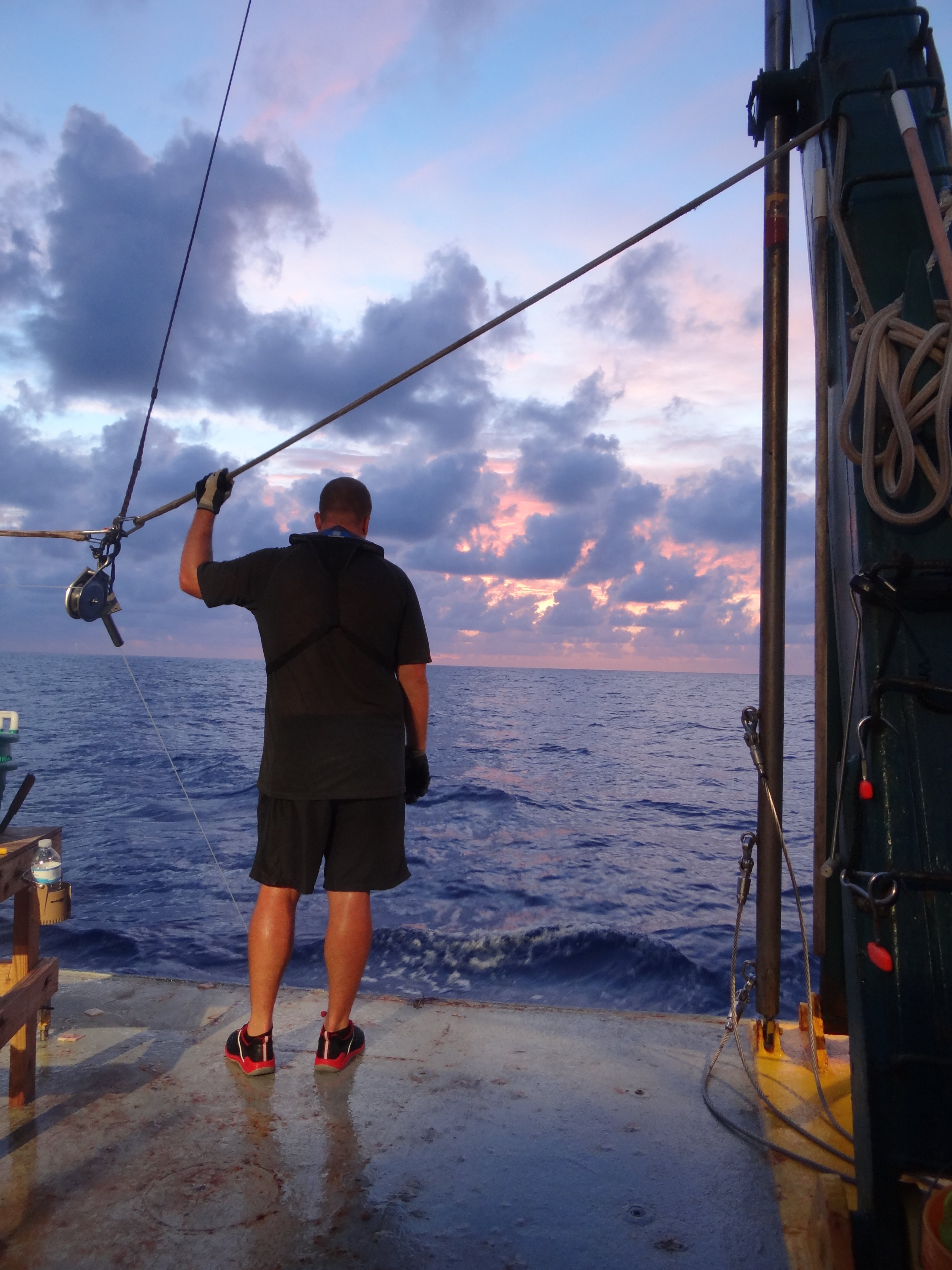 R/V Weatherbird Log-Chris Bailey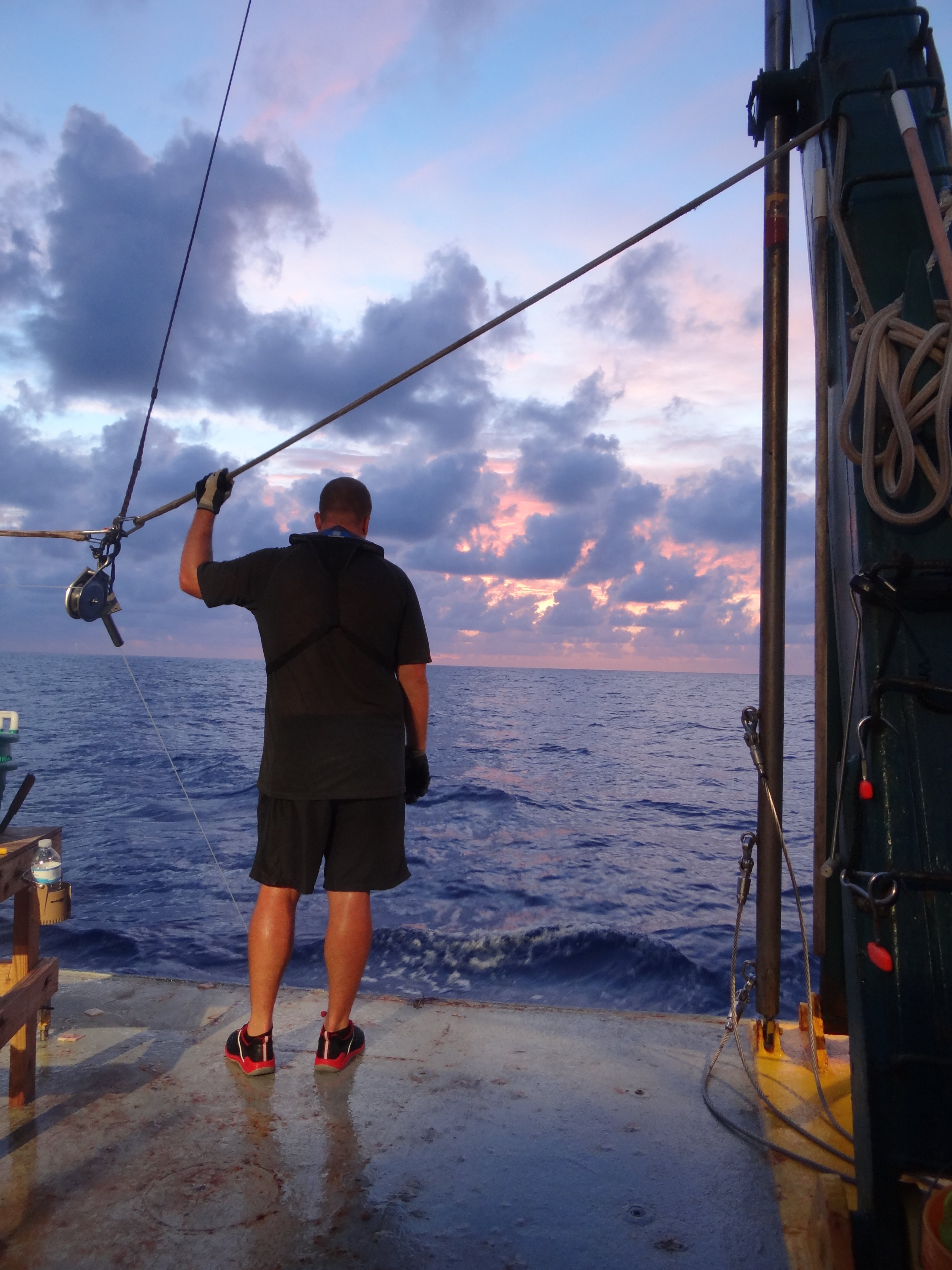 Chris Bailey, fisherman extraordinaire and crew member of FIO's R/V Weatherbird II, has been fishing with C-IMAGE scientists since 2014, and an active crew-member aboard the vessel since 2011. Chris' role aboard the Weatherbird II during C-IMAGE research cruises is as the main fisherman, setting out and pulling in all of the fishing hooks.
To date, Chris has set and pulled in almost 58,000 hooks!
He says he enjoys his time fishing although acknowledges how strenuous the job can be. A set in the middle of the day means standing on the stern of the vessel for almost 4 hours in intense sun, often pulling up large, heavy fish and enduring intense seas.
While not working, Chris enjoys spending time with his family in the Tampa Bay area. He has two boys, one of whom was born just last month!
Thank you for all of your hard work, we really appreciate you as a member of our science team. We couldn't do it without him. Thanks, Chris!