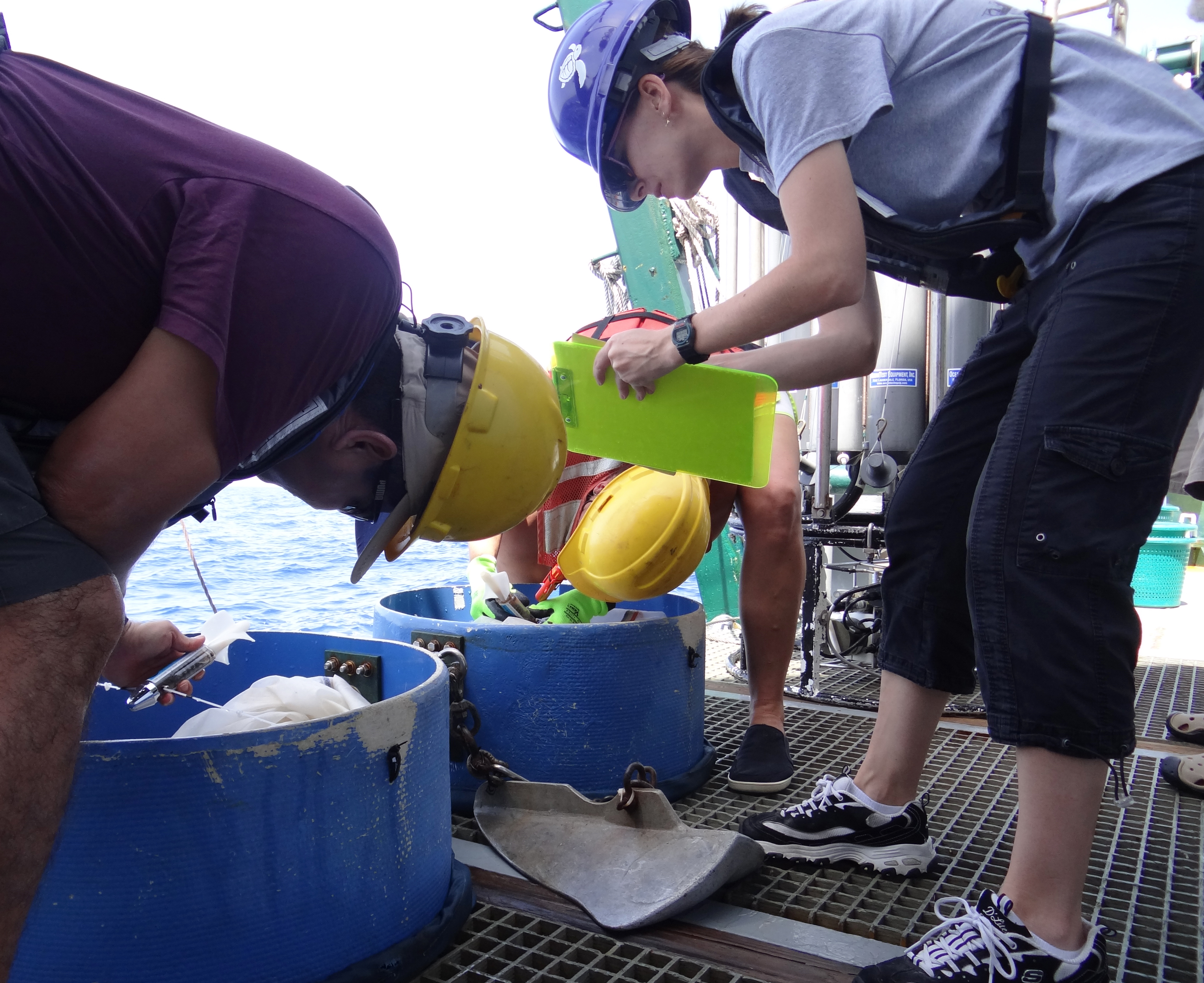 R/V Weatherbird Log-Samantha Bosman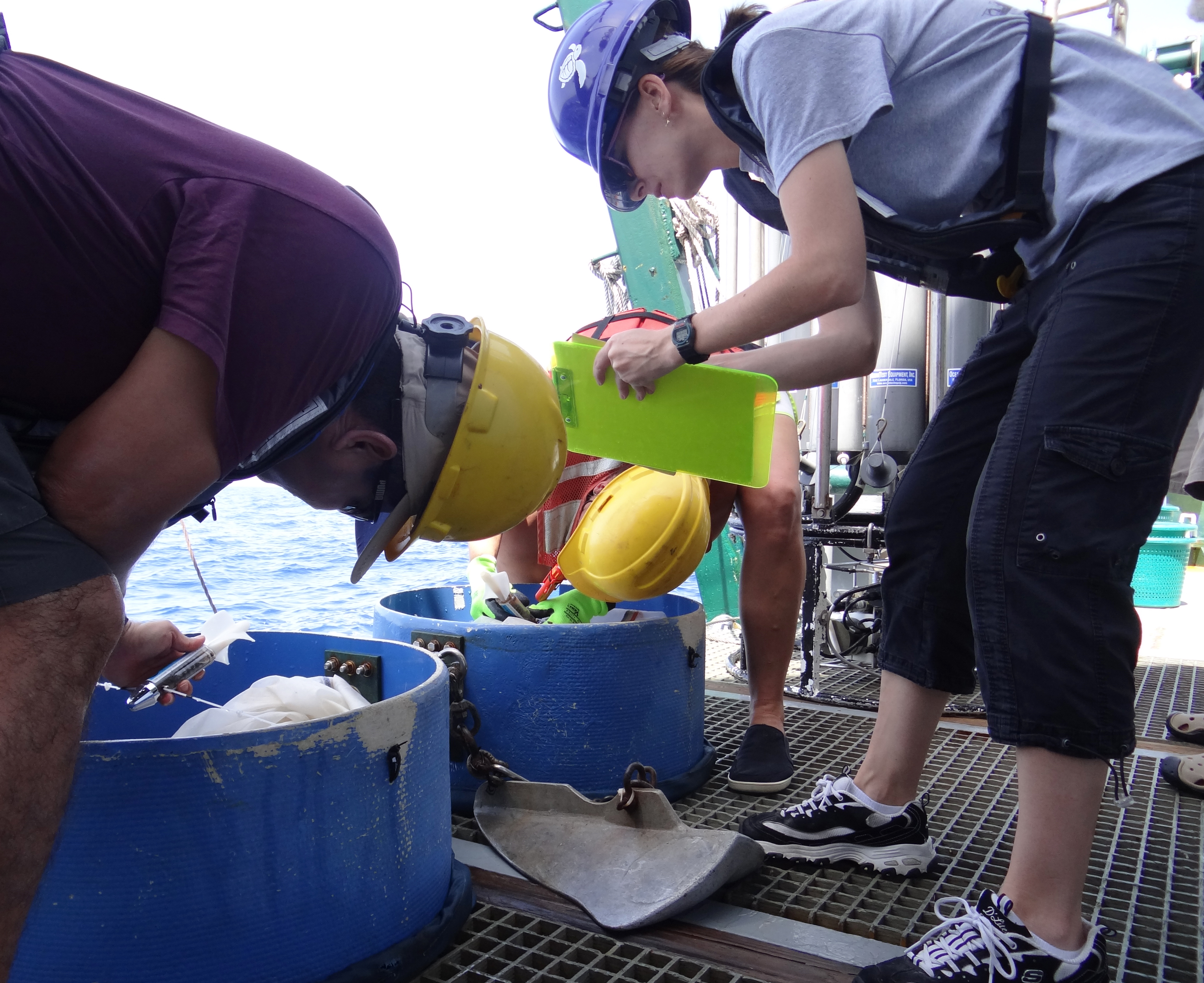 My name is Samantha Bosman and I am Research Assistant at Florida State University. Since my last year of undergrad in 2004, I have participated on research cruises almost yearly. Each cruise has been unique and has offered different experiences.
During the One Gulf cruise, I experienced seasickness for the first time as we traveled toward the southern Gulf of Mexico shortly after tropical depression Earl traveled along the coast of Mexico. However, after a full uninterrupted five hours of sleep, I was able to recover and continue collecting samples.
I will be collecting sediment (mud) samples through the use of the multicore and grab sampler. I will also be collecting water samples at varying depths using a niskin bottle rosette with CTD and filtering the water for particulate organic carbon.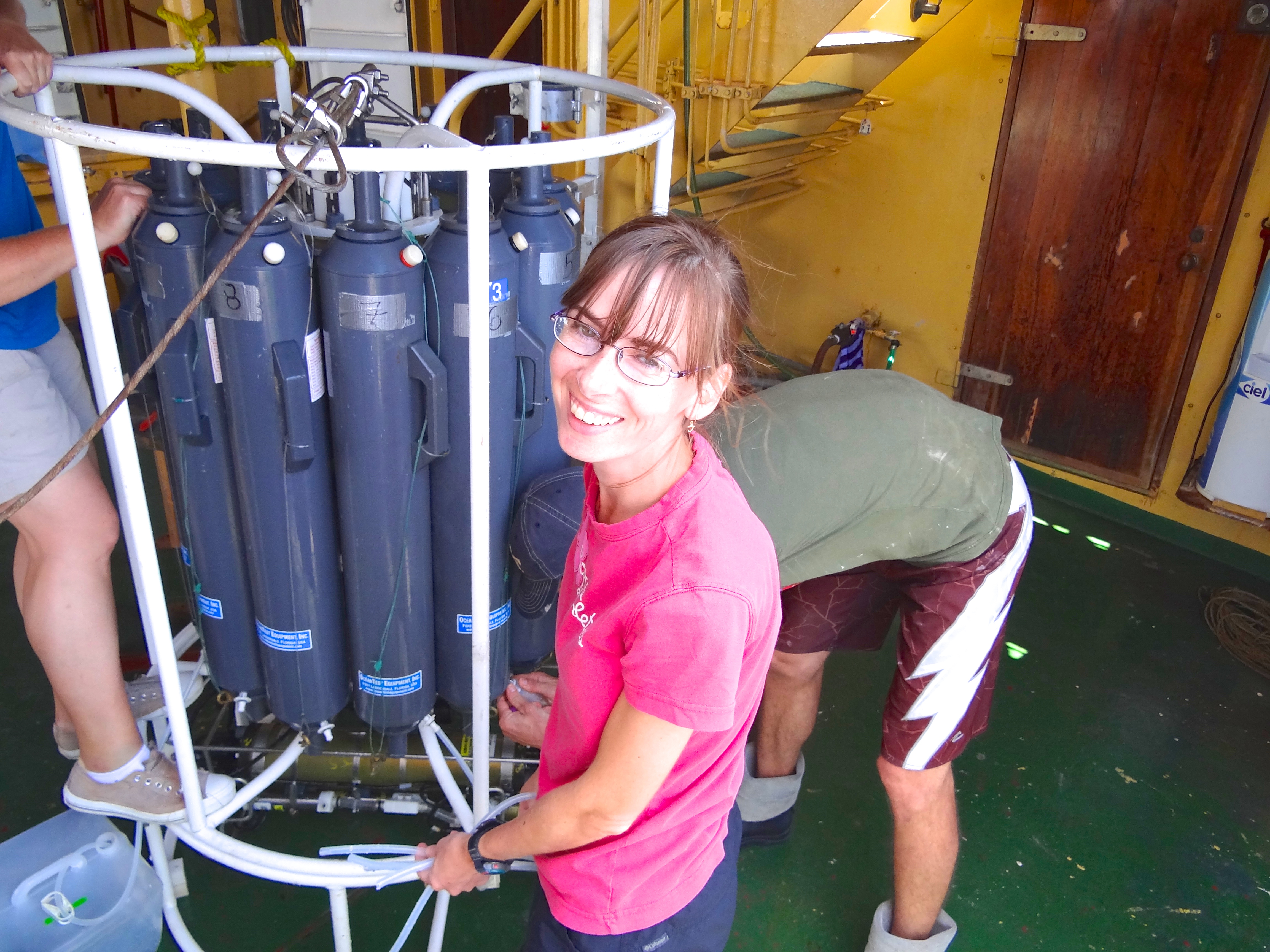 The Chanton lab at Florida State is interested in conducting stable and radiocarbon analyses on the mud samples and particles collected in the filters. Petro-carbon in oil is depleted in radiocarbon and provides a unique tracer that we can use to find evidence of oil in mud and other types of samples. I am looking forward to what I may find in the samples collected during this cruise and what other experiences may lie ahead as we move along the coast of Mexico towards Texas.