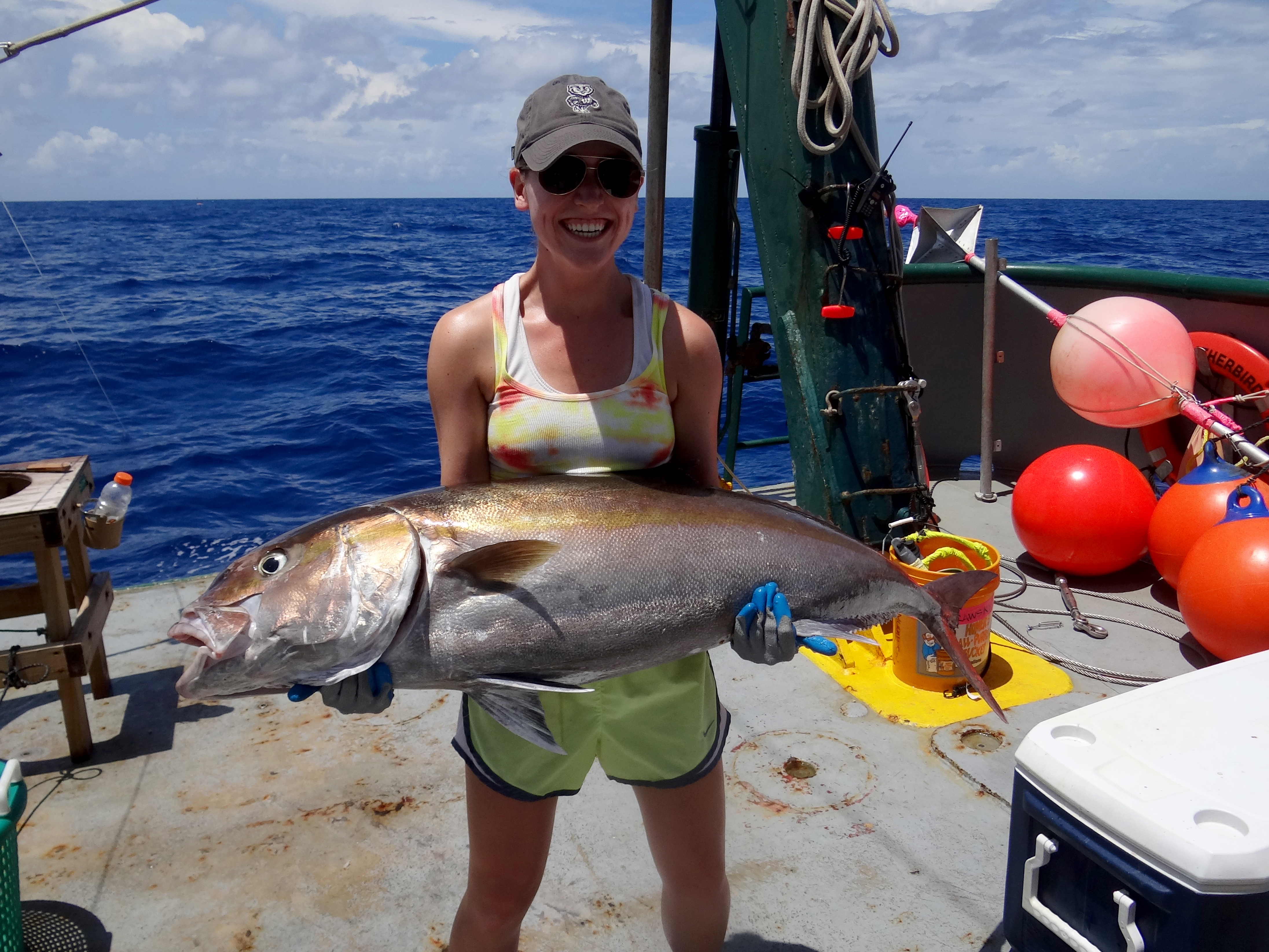 R/V Weatherbird Log-Greta Helmueller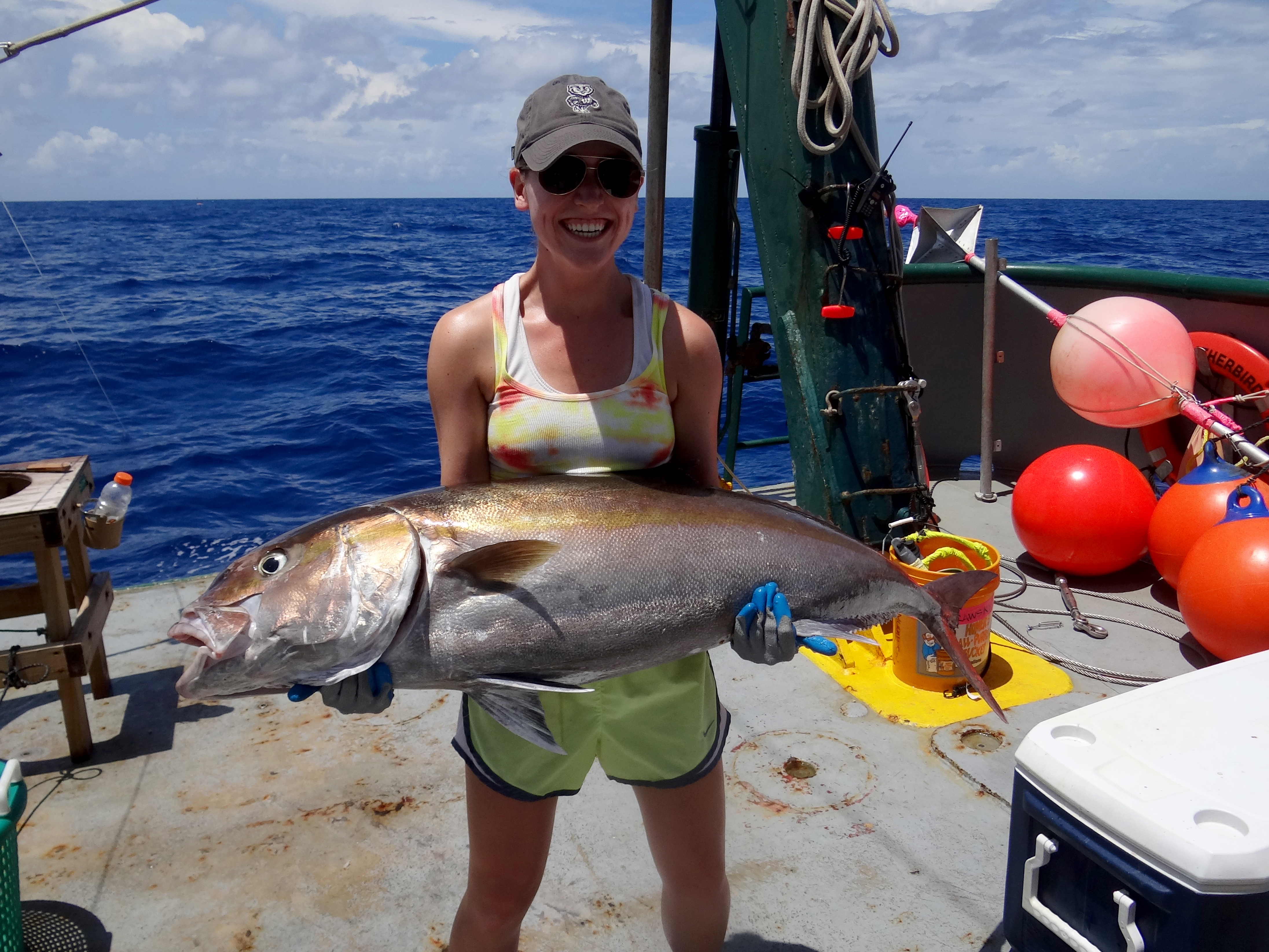 Hello! My name is Greta, and I am an incoming master's student at the University of South Florida College of Marine Science. I originally hail from the great state of Minnesota, which doesn't have too many oceans, so this is my first time doing any sort of oceanographic fieldwork ever! Therefore, I thought I'd dedicate my blog post to sharing things that I've learned about being on a research cruise as someone who has zero experience with the ocean:
The Gulf of Mexico is unbelievably blue. More blue than I ever could've imagined.
Sharks HURT when you drop them on yourself. Their skin is like sandpaper and leaves a nasty rash called "shark burn."
You get to see a lot of cool stuff on cruises, like dolphins, sharks, and fish taller than you are!
The term "cruise" is kind of misleading. It's a lot of early mornings and late nights with nothing but work during the day. It's DEFINITELY not a vacation!
However, so far it's been an incredible experience unlike any I've ever had before that I would highly recommend to anyone, provided they like hard work.