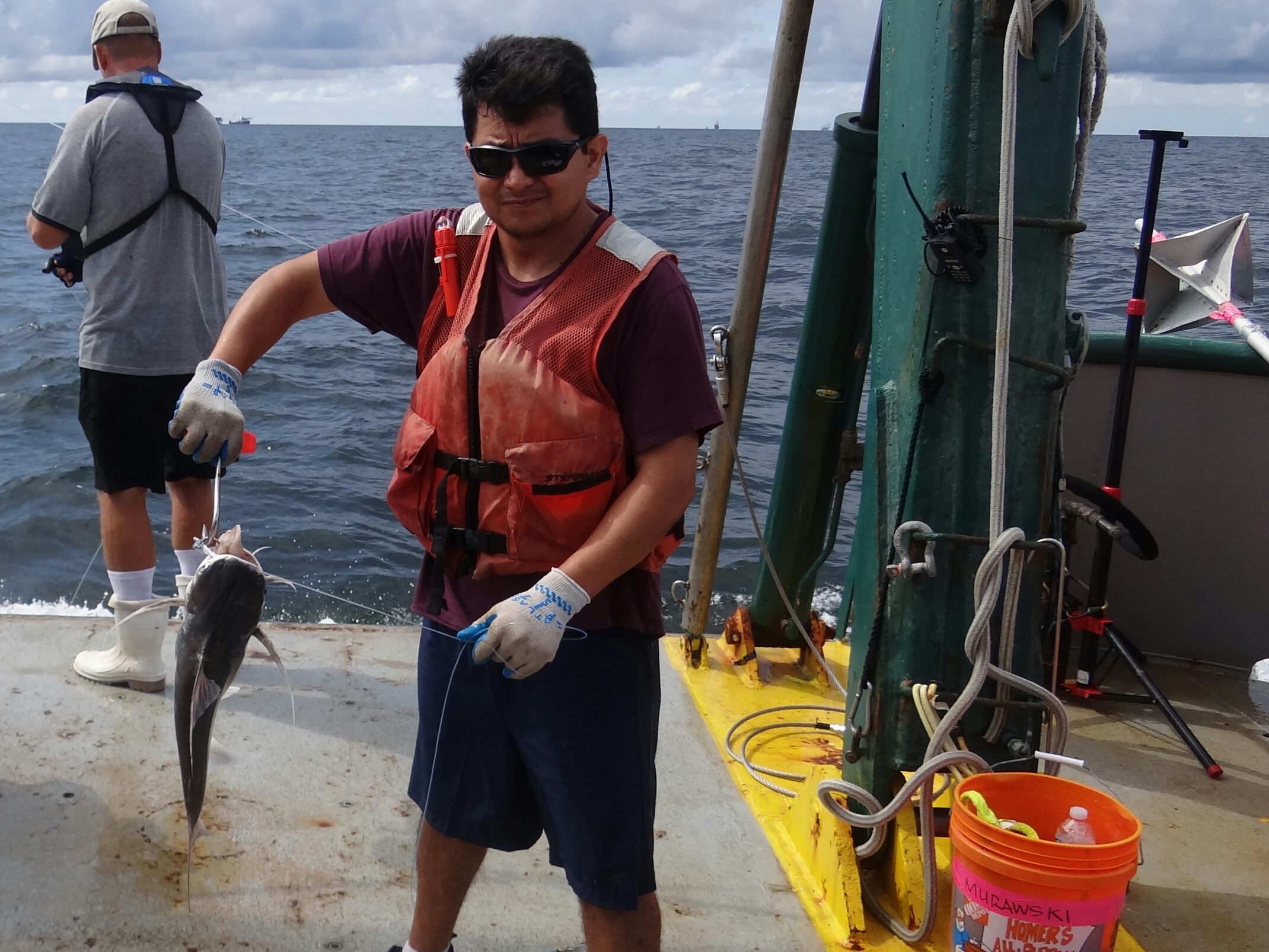 R/V Weatherbird Log-Joel Ortega Ortiz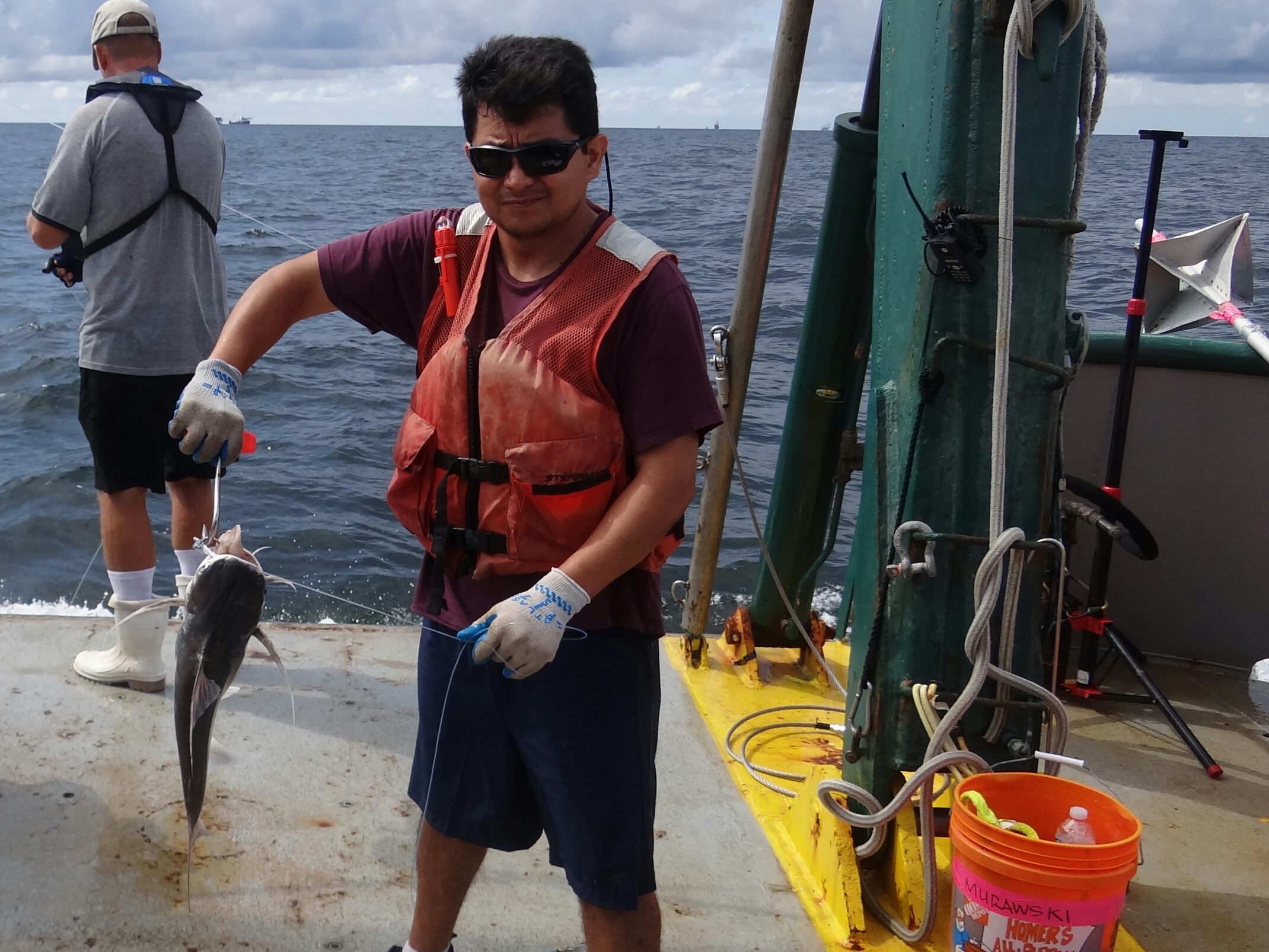 This cruise has been a great opportunity to investigate fish species that live near the continental shelf edge in the southern Gulf of Mexico and make comparisons to what previous C-IMAGE cruises have found in the northern Gulf.
While fish caught in the deeper stations (golden tilefish, king snake eel, yellowedge grouper and hake) are familiar to researchers who have done the same work in the northern Gulf, they have seen different species on the shelf in the Campeche Bank. Information on species diversity across regions of the Gulf will be very valuable for the ecological models we are developing for C-IMAGE.
Results from this cruise will be particularly useful for the Atlantis model I am working on, which focuses on Campeche Bay and the areas potentially affected by the 1979 Ixtoc oil spill. Having first-hand knowledge of the fish communities in this area will be useful for my work at USF.
The cruise has also given me an opportunity to return to a part of the world that is dear to me.
I have great memories of family trips to the beach in Veracruz when I was a kid. I still remember how difficult it was to clean the tar off my feet –tar that washed on the beach after the oil spill and most likely came from Ixtoc. I also have memories of field trips to the southern Gulf coast and cruises on board the research vessel Justo Sierra when I was a student at UNAM. Now I have to opportunity to participate in a research effort to understand the effects of Ixtoc 36 years after the oil spill.
As an UNAM alumnus with experience in oceanographic research in the southern Gulf of Mexico, I can serve on this cruise as a bridge between the researchers from Mexico and the USA, translating not only words but cultural perspectives to facilitate communication and enhance collaboration. I also serve as a host to both parties, welcoming Mexican researchers to FIO's R/V Weatherbird II and sharing my experience about Mexico and its culture with my fellow Americans.
My tasks on the cruise include helping with the long-line deployment and helping with translation between colleagues on the ship and during radio communications with other vessels and traffic control in the restricted access area around oil rigs.