Mapping reef fish density using the SIMRAD EK60 Scientific Echosounder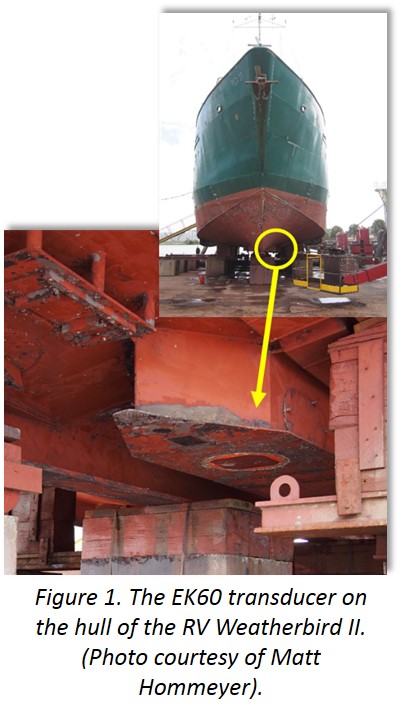 C-SCAMP scientists are working with water column acoustic data collected using a SIMRAD EK60 split-beam scientific echosounder in conjunction with the towed video collected with C-BASS.  This is the same echosounder system that the NMFS employs on their fisheries acoustic survey vessels.  One of the key strengths of the EK60 is that it can be calibrated, and the gain and backscatter settings can be accurately dialed in, which is very important when trying to perform density estimation from acoustic returns.
The R/V Weatherbird II has a hull-mounted EK-60 with an operating frequency of 38 kHz collecting full water column data during all C-BASS cruises. These data are used to estimate the densities of reef fish present using different echocounting and echointegration techniques. Scientists are employing Echoview software for the acoustic data processing.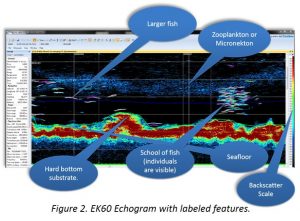 There are a number of goals to be met using the acoustic data, one of which is determining the densities of fish along the different regions surveyed with the Weatherbird II.
Additionally, scientists will be comparing the fish numbers determined from the echosounder data with those from the CBASS-collected video data to determine where the technologies complement one another, which will in turn, help better characterize reef fish abundance within regions of the West Florida Shelf.