In May of 2015, we purchased a new high resolution multibeam mapping echosounder, a Teledyne RESON Seabat 7125 SV2.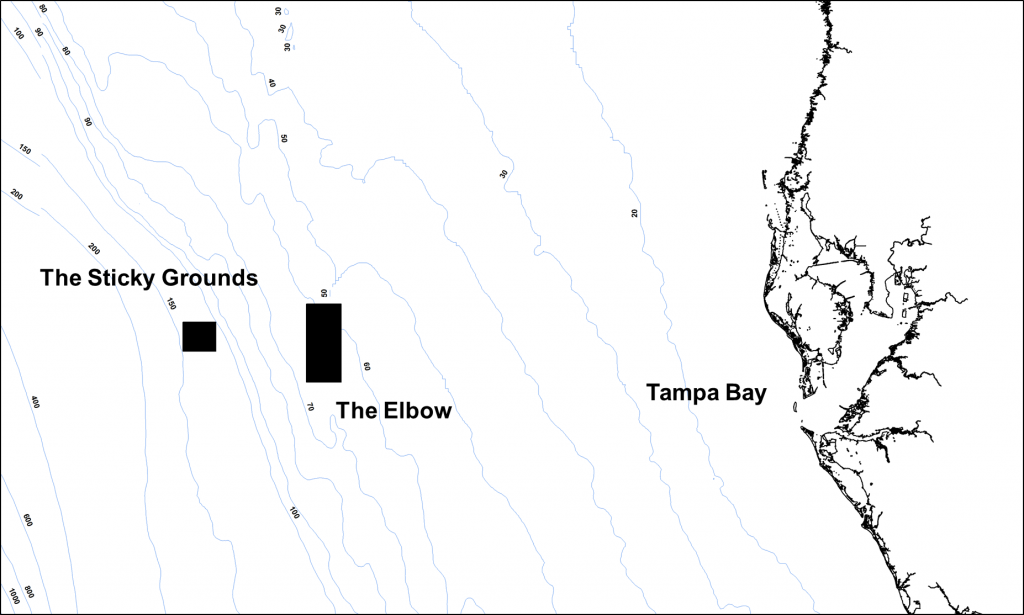 Along with this piece of equipment, an Applanix POS MV Oceanmaster will allow for accurate position and orientation information during mapping surveys.
The echosounder will be pole-mounted to the Florida Institute of Oceanography's (FIO) vessel, R/V Bellows, which will be used throughout the mapping portion of this project. Because of the Seabat 7125's high ping rate and ability to map at relatively swift speeds (5.5-6.5 knots), we anticipate that up to 70 km2 can be mapped in one day at a depth of 40-m, or 94 km2 per day in 60-m of water, and so on.
For our first major survey cruise, we traveled out to an area known as The Elbow (right). This is a popular fishing spot and as such we expect there will be areas with extensive reef fish and sea turtle habitat (below).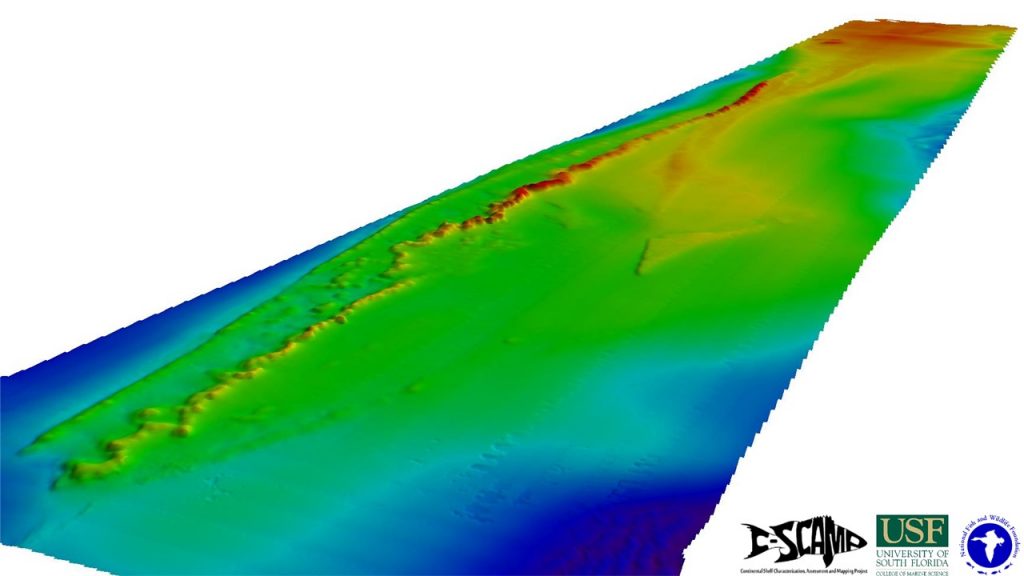 This grant is funded by the National Fish and Wildlife Foundation (NFWF) via the Florida Gulf Environmental Benefit Fund Restoration Strategy.
For more information, please visit the project page here.